Four Low-Cost Marketing Strategies for Small Business Owners and Entrepreneurs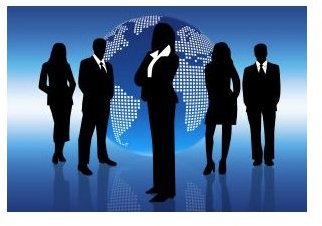 If you want to continue to grow your business, it's essential for you to make marketing a top priority. While many opportunities to advertise small businesses can be expensive, not every marketing strategy will clost you a fortune. Some of the most effective marketing ideas cost little or nothing. Try one or more of these low cost marketing strategies and you'll be on your way to attracting new customers without without spending a fortune.
Marketing with Little to No Cost
**
1. Article Marketing
Write a series of articles that contain useful tips and other information of interest to your target audience. Make sure that each article includes an "about the author" section that contains information about who you are, what you do, and a link to your website. Submit your articles to free reprint article directories such as www.ezinearticles.com and www.articlesbase.com. If your articles are well written and contain quality content, there's a good chance they'll be picked up for inclusion in other websites and ezine publications.
2. Social Networking
Create profiles for yourself on popular social networking websites like LinkedIn, Facebook, and Twitter. Make sure your profile of each site includes a link to your website and highlights your small business venture. Become an active participant in the online communities where you create profiles, building your online network and sharing tips and information likely to interest potential and existing customers.
3. Build a Professional Network
Devote time each week to participating in networking opportunities that provide you with an opportunity to meet new people. Schedule time to attend Chamber of Commerce functions, attend trade shows, go to networking or mastermind group meetings, join appropriate professional organizations, and get involved in civic groups in your community. Remember that it takes time to cultivate relationships with people you meet through your networking efforts. Don't expect overnight results, but realize that a solid network can become a powerful resource for referral business opportunities.
4. Flyer Distribution
If your small business serves a local customer base, create and distribute flyers designed to promote your company's products or services. If you're running a special or simply want to generate publicity about what your business does, a flyer can be a great way to spread the word about your business. Post your flyers on community bulletin boards in stores, restaurants, libraries, community centers, and other locations where many people will have an opportunity to see them. You can also go door to door to pass them out at local businesses and residential communities, as well as placing them on the windshields of parked cars.
The key to putting marketing on the front burner of your business is to make a commitment to engaging in offline and online activities on a regular basis. Set aside time in your schedule each week to dedicate to marketing activities. Once you get in the habit of investing time in promoting your business, you'll likely start to see results from your effort in terms of a positive impact on the bottom line of your small business.
References