Ebook Writing and Marketing: What You Need to Know to be Successful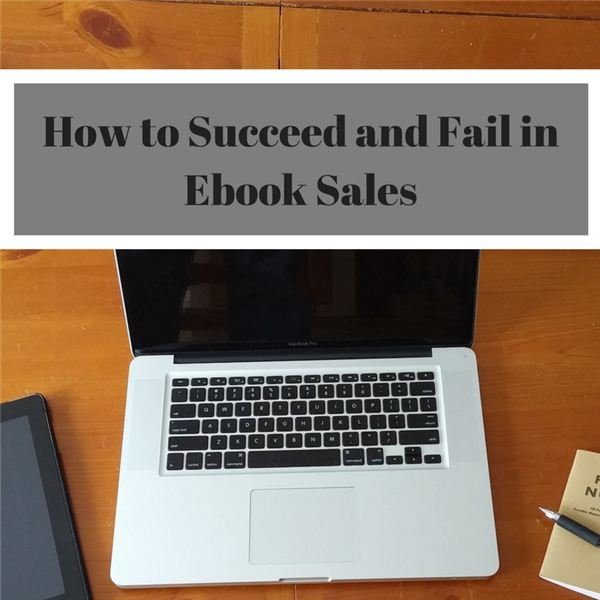 I'm a poet. I was working on a long post-apocalyptic narrative poem and wondering what I would do with it. Obscure things like that are not what publishers typically pick up and run with. They don't have a large audience, so they don't sell.
I was writing it because it was a piece of art I wanted to create. Selling it was definitely secondary, but earning money is the miracle that makes hobby writers into full-time writers. Too many great artists, in writing or any media, have died without creating everything they should have because they had to work to eat instead.
The Revolution was Starting
In the second quarter of 2010 (for the first time ever) ebooks outsold print books on Amazon. Barnes & Noble had just released the Nook. The Wi-Fi enabled Kobo eReader was out. The Kindle was updated.
People everywhere had hundreds or thousands of books inside handheld tablets. They were reading them wherever they went.
Suzanne Collins, author of The Hunger Games series, was on her way to becoming the sixth writer to sell a million ebooks on Amazon.
My piece was almost done at the start of 2011 when a friend emailed me about a writer who sold 100,000 ebooks in December alone.
I knew what I had to do.
One More Writer in the Pool
I launched my ebook on Smashwords and Amazon in the spring of 2011. I favored Smashwords because I'm an underdog fan, always rooting for the little guy. I started my own blog and wrote about my process and myself. I tweeted.
I went nowhere. I ran into people who flamed up about "self-promotion" but I didn't know who else was going to promote me. I realized I had no marketing plan or any marketing skill, for that matter.
It struck me that artists are never trained to sell their art. I never was, but I was very idealistic in college and never wanted the "forces of business" to corrupt me. Now I was paying the price.
The best and worst thing about the ebook revolution is how easy the process is. Formatting your work for submission is simple and you can have a book for sale online in hours.
This means anyone can do it, dumping hundreds of thousands of writers into the market, giving readers a dizzying flood of choices. How does one little poet stand out from that crowd?
If you don't have a plan for that, you are throwing a dart out the window hoping to hit a bullseye on a random board.
Get a Minor
If you are a writing student, stop now and contact your advisor. Get yourself into business and marketing courses. You will be your own business with yourself as your product.
If you are a writing teacher, make sure all of your idealistic artists understand how to sell their work, not just make it. If I ever open the Eighty Six the Poet Institute of Creative Writing, students will be required to minor in business.
Enough about how I can't do it. How have others done it?
Some people write an ebook simply based on what can sell. This is okay, particularly if you are an expert at a topic and want to share your knowledge. Find a niche, build an audience and deliver the book they want. Write the "Ultimate Guide to How-To Books" or "How To Write an Ultimate Guide."
But I am focusing on poets, fiction writers and storytellers that write great stuff and deserve to make a living at it. So how do you do that?
First, understand what you are good at. You write words. You are not a salesperson, an editor or a cover artist, although you need all these things.
Second, realize you are selling a product. No company does that without a plan, a budget and a team. You need those things, too.
If a brilliant engineer built a wonderful car then put it on the street with a For Sale sign, it would stay there.
Your Business Plan
Writing the book is only part of the process. You need to consider the following things too:
Your associates – Who do you know who can help? Do you have people you trust to edit? Sure, give a draft to your friend who can't spell, but only ask his opinion about character and plot. Then get a friend who can spot typos and grammatical errors, or hire one. If you know someone who can craft a cover for you, make them look at hundreds of ebook covers first. Alternatively, hire someone. How big is your fanbase/email list/social circle?
Your budget – Editing, marketing, design and advertising all cost money, especially if you have no personal help. Your costs will vary, but set aside a thousand or two dollars. Be careful how you spend those bucks because the best way to make money in writing is to take money from dumb writers. Please, pay for some help. You write. They do the other stuff. When you make that money back and then some, you will be happy you did and now you have a team for the next book.
Your reviews – These are critical for any online product. Submit your book for review before you launch. Have some critical praise ready for your sales page. Make friends with your first readers. Stay in contact. Ask them how they are enjoying the read. Once you have a relationship, ask them to share it and review it. A handful of four- and five-star reviews early on will determine if you fly or die.
The Hard Work
When you have a team and plan in place, you can focus on the hard part: writing. It will be easier when you realize the other parts are under control. Be a specialist.
Get a schedule and workplace. This is your job. Show up to the "office," wherever that is, and put in your hours as if the boss was looking over your shoulder. Set deadlines and publish them. Tell your blog crowd to expect a sample on a certain date and be on time.
Write forward. When working on your first draft, don't pause to fiddle over the specifics. Move step-by-step through the story toward the conclusion. You can flesh out settings, give details to characters and expand on things when you rewrite.
Don't have the perfect name of the protagonist's yacht yet? Just call it [boat] and move on.
You deserve to be paid for your writing, but understand you are one part of selling a product. Do your job and get a team for the rest.
Good luck. Maybe I'll take my own advice and rerelease my old work.