Why You Need to Make Your Email Marketing Mobile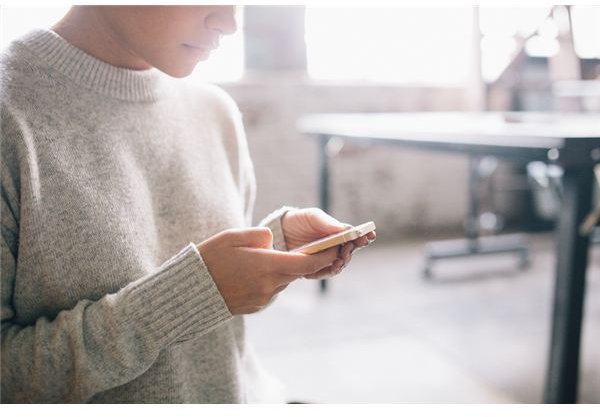 My kids are amazed when I tell them mobile phones weren't around when I was a teenager. They think it's an urban myth. A bit like the fact that the internet wasn't around when I was at school so I had to go to a library to do my research.
Today, you can call, text, face time, shop, research, get fit all on your smartphone.
As a marketer you're well aware of how mobile is changing the way you market yourself online. It was only a few weeks ago that Google cracked down on websites that weren't mobile friendly – did you get hit?
Websites must be responsive these days so they can be viewed on any device, a must being pushed by the search giant in an attempt to create the best experience possible for searchers. The problem is, it's not just websites that have to conform, your newsletter and email marketing must too.
The Importance of Optimizing Your Emails for Mobile
Did you know that approximately 66% (Source: emailmonday.com) of all emails are opened on mobile devices? That means if yours hasn't been optimised for mobile it will probably be deleted.
All is not lost. Fixing the mobile-friendliness of your emails and newsletters is a lot easier than rejigging your website.
Mobile Friendly Marketing Emails
The top three elements of your email are:
Subject line – you only get 28-39 characters, so make it powerful, emotive and personal

First line – make an impact, such as by asking a question. Write in a friendly tone.

From – make sure you use a real email that's personal (i.e. [email protected] not [email protected])
Get those three right and you'll boost your email's chances of being read. But it doesn't stop there.
Readable Font
If you use a teeny tiny font your reader isn't going to bother pinching and zooming to read it, they'll just bin it.
Make sure your font size is readable – around 14 is ideal.
Design Fail
Your email is there to provide information, give tips and (now and then) to sell. That means your text is what should be noticeable not your design.
If your email is crammed with images and colors your reader will be put right off. Less is definitely more when it comes to your design.
Call to Action
Just like all your other marketing efforts, your emails must contain a call to action.
You could use a text link, but because this is the world of mobile, it's better to use a colored button. Firstly, it will draw attention to itself and secondly, it's easier to click a button on a phone screen than a text link.
Making your email marketing more mobile friendly isn't going to call for a major overhaul, just a little bit of extra thought.
Even these small changes will make a difference to your email marketing's effectiveness.
About the Author: Sally Ormond is a freelance copywriter and owner of Briar Copywriting Ltd. For tips on copywriting, marketing and social media, you can also read her words of wisdom on Briar Copywriting's Blog.