Set Yourself Apart in Your Marketplace by Communicating What Makes YOU Unique!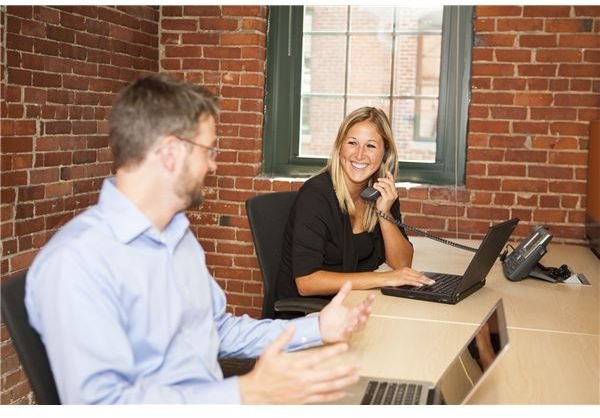 Go to any marketer, brand expert or internet guru and they'll tell you that if you want to stand out from the competition you must have a unique selling point. That means you must offer something no one else does.
OK, you can see their point, but it's not so easy finding that specialness in the real world.
After all, you sell thingummies. The problem is your competitors also sell thingummies that are very similar. You do offer slightly different features, but nothing that's going to make you stand head and shoulders above everyone else.
Yes I know, it seems hopeless, but all is not lost just yet. You see you do offer something different, something that makes you stand out.
Want to know what it is?
It's you.
Focus on What Makes You Unique
The way you do things is unique to you.
Competing on price is never going to work so don't even try. Instead, work on convincing your customers that you're the best because of what you offer them through your service and values.
If you've read any of my articles before you'll be scratching your head right now because I always tell you that your customers should come first in your marketing. It's true, they should, but in the scenario that follows, telling them about your values will be of benefit to them.
For argument's sake lets' say you source and sell promotional goods for companies. Your market sector is cram packed with companies doing the same thing, but are their processes the same as yours?
You pride yourself on going the extra mile to make sure everything you source is ethically produced. That will appeal to loads of companies who are hot on their social responsibility, so there's a huge tick beside your company straight away.
Make sure you are telling your story. Create materials that shout about your values, and highlight the efforts you take to make sure all your suppliers comply with your ethos.
Of course, if you're making claims like that it's essential you follow through. One slip up will ruin your credibility.
Competition in the marketplace isn't just about who offers the lowest price. Buyers have different wants and needs and will always look at the bigger picture. They'll want to find suppliers that share their values so take a good look at company, find out what makes you different, and make sure you tell your story.
About the Author: Sally Ormond is a freelance copywriter and owner of Briar Copywriting Ltd. For tips on copywriting, marketing and social media, you can also read her words of wisdom on Briar Copywriting's Blog.