Is Your Website Copy Selling Your Business, or Is It a Waste of Space?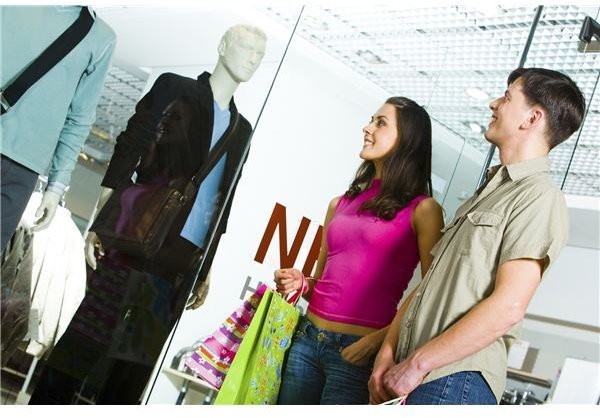 I could have retired years ago if I'd been paid a dollar for every client that told me "our website is there just for information, we don't sell through it."
Really?
You don't sell through it?
That's a bit like having a High Street store that's permanently closed. Your customers can walk by, stop and gawp at your products, but they can't get in to buy them.
If that wasn't bad enough, they then usually go on to tell me that their customers are highly educated and therefore the language on the site should be appropriately highbrow with loads of jargon and multisyllabic words "because that will make us look intelligent."
Yeah, right.
If that's really what you think you're in big trouble.
It doesn't matter whether your customers are akin to the uber intelligent Sheldon Coopers of this world (yes, I'm a Big Bang Theory fan), or they barely scraped through their GCSEs (they are the exams 16 year old sit in the UK), your website just has to tell them plainly and simply what you do and how it will help them.
Open All Hours
'Open All Hours' sums up the point of having a website – with one, your business is open 24/7/365. At any point, someone somewhere in the world can take a look at what you can for them and, if they like what they see, can get in touch with you.
But they'll only get in touch with you if:
a) You convince them you have the answer they're looking for
b) You tell them in plain English
c) You tell them how to get in touch with you
Ah, there should be a d) there – you tell them how you can help them rather than all about your company.
Yes, not only does your website have to sell, it must also be completely focused on what you can do for your customer. They're really not that interested about whether you've been in business for 25 years, or you're probably the best accounts in the area or that you have a 40ft office, all they want to know is that you understand their problems and can solve them.
How Your Website Copy Should Look
If you don't agree with anything I've said so far, that's fine, but your website won't sell a bean.
It isn't glorified brochure it is a sales tool. If you treat it as the former you'll be throwing money down the drain and giving your competitors a leg up.
If your website:
Isn't treated as a sales tool
Spouts on about your company
Ignores the needs of your customers
You might as well take it down now.
To get a return on your investment its content must be:
100% focused on the needs of your customers
Written simply in a way that addresses the reader
All about the benefits of what you do
Relevant and interesting
Every piece of marketing you produce – whether it's a print brochure, e-newsletter or piece of website copy – must sell to your customer. If it doesn't, what's the point?
Come on guys – get serious about your business and get that website of yours up to scratch.
Sally Ormond is an independent copywriter and owner of Briar Copywriting Ltd. For tips on copywriting, marketing and social media, you can also read her words of wisdom on Briar Copywriting's Blog.