Your Guide to SEO Copywriting: It Is More Simple Than You Think!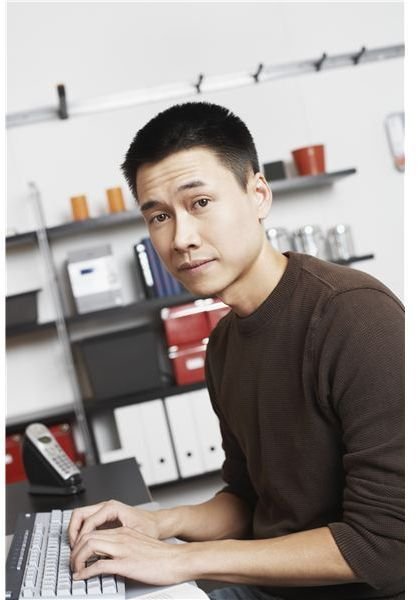 SEO (search engine optimization) is a term that is freely bandied about by people who like to make the art of internet marketing seem mysterious. In fact they want you to believe it's so mysterious no normal Joe has a hope of mastering it.
Poppycock.
OK, it's not the easiest thing to get your head around and there are a lot of facets to it. This post would end up on the 'Most Boring' list if I went into detail about all aspects of SEO, so for the sake of your sanity I'm going to look at just one – SEO copywriting.
The Secret to SEO Copywriting
With every new Google algorithm change comes a fresh batch of blog posts from people claiming SEO copywriting has changed again. They spout on about keywords and their frequency, headings and Alt tags. They want you to think they're being generous with their knowledge – well they're not. They're after one thing and one thing only – traffic.
The hard fact is that writing for the internet hasn't changed. Despite Google's algorithms, the same solid principles remain and they have absolutely nothing to do with keywords.
What? No Keywords?
The thing about keywords is that they are directly related to the subject you're writing about, therefore they are going to copy up naturally within your content so there's absolutely no need to cram them in.
If you get hung up on them, your writing starts to lose its power.
There has only ever been one type of SEO copywriting and that's natural writing.
There are no Special Formulas
Sorry to shatter your illusions, but there really are no special formulas or magic tricks associated with SEO copywriting. I don't care what other 'experts' say; good copywriting is and always will be:
Natural (no jargon or technical terms)
Written in the second person
Informal and conversational in style
Benefits led (i.e. it doesn't talk about your business or the features of your product/service)
Concise and to the point
There are other things to consider too such as making the page scannable by using headings and sub headings. These help your readers by sign posting where information is and will contain your keywords in some form or other.
I also mentioned earlier Alt tags. These are the tags that go with the images you use on your web page that describe to Google what it is. Again, because you'll only be using images that are relevant to your page's content, these tags will incorporate your keywords.
Where do I Start?
It sounds weird, but natural writing can take practice. For a start, you have to put yourself in the shoes of your customer so you talk about the benefits that are most important to them.
To practice, image you're sitting in front of a customer and play out how you would talk to them. In a face-to-face encounter keywords are going to be the last thing on your mind, so write as you would speak.
The toughest part is writing for your customer. You're so business focused it's hard to push that to one side and write about something else. But the cold hard truth is that your customers don't care about your business. They only care about what you can do for them – so that's what your copy has to tell them.
In summary, SEO copywriting is just natural writing – nothing more, nothing less. Concentrate on the needs of your customers (the problem to which they are looking for a solution) and show them how you can help them.
That's it.
You see, SEO copywriting isn't a mythical beast; it's just plain, straightforward writing.
About the Author: Sally Ormond is an independent copywriter and owner of Briar Copywriting Ltd. For tips on copywriting, marketing and social media, you can also read her words of wisdom on Briar Copywriting's Blog.