Developing an Entrepreneurial Spirit in Order to Get Ahead at Work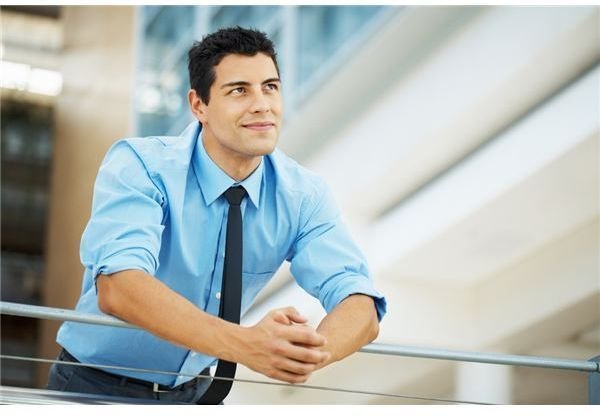 Defining the Spirit of Entrepreneurship
Entrepreneurship is a popular topic, and is important even for those with no intention of starting their own business. Everyone can benefit from embracing a spirit of entrepreneurship, which is essentially a spirit of confident risk-taking. Entrepreneurs come up with new ideas and products and learn to develop and market them better than anyone else. Even for those of us in a traditional job, cultivating an entrepreneurial spirit can be an important element of surviving the work place, advancing in your career and bouncing back from failures and setbacks. It involves developing your strengths, taking ownership in your position and learning to market yourself.
Why is the entrepreneurial element so important? "You could lose your job," says Paul P. Brown, contributing writer at Forbes.com. "If that happened a couple of decades ago it would have been no big deal. Well, those days are gone." Companies—even the corporate behemoths—are disappearing every day. "The rate of change is only increasing," says Brown, "and the only thing you are able to count on when it comes to how you are going to make your living is you." Brown suggests that even those who embark on an entrepreneurial path and never get a chance to start their own company will learn valuable and necessary skills along the way.
An important element of this is taking calculated risks and sometimes failing according to Jay Conchola, an independent human resources consultant. Within a company, this means that an employee, within certain guidelines and a budget, is allowed or encouraged to be innovative in finding creative ways to get a job done. Companies that encourage an entrepreneurial work environment see employee satisfaction, job retention, positive public image and productivity.
There are also some important take-aways for job hunters. Prospective employees should carry their entrepreneurial spirit into the job interview, says Sean Little of TalentZoo.com. "In essence, each job seeker is an entrepreneur, attempting to pitch their most valuable asset, themselves, to anyone and everyone that might listen." Little suggests job seekers "should be able to deliver an engaging and succinct elevator pitch to anyone at any time."
Getting Ahead
The Gatty website says, "The entrepreneurial spirit is one of the most successful perspectives you can embrace as a business professional. Entrepreneurs think and behave in a way that provides them with the leverage to create, maintain and expand successful businesses throughout the world."
If you are frustrated with your company or your job status, consider tapping into your entrepreneurial spirit. Are you undervaluing your contributions? Do you need to work on your "elevator pitch"?
If you want to strike out on your own or take on more ownership in your current career, take a look at your skills, figure out your passion and assess what you're good at. Finding your inner entrepreneur might give you the jolt you need to improve your image at the office or help you market yourself better in a job search.
References