Write an Effective "About Us" Page on your Website: 5 Tips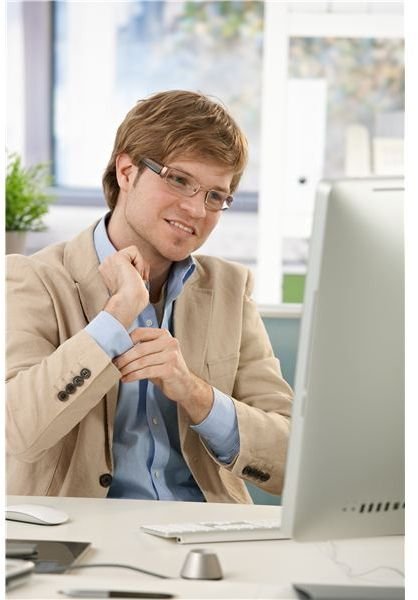 Telling you that your website must be all about your customer should be old news – right? Your customers don't want to be confronted by a website that harps on about how great your company is, or how long it's been in business, or how 'state-of-the-art' your premises are.
But hang on, it's your website, right? So you want at least some of it to be about you. Well, here's the good news – that's why you have an About Us Page.
But before you get carried away and start writing "We are the leaders in our field and have been in business since…" here are a few pointers about how to create a meaningful About Us page that has clout.
Writing an About Us Page that Works
Believe it or not, people do read the About Us page. They want to know whom it is they will be doing business with. They want to know the face behind the business and be reassured it is someone they can trust. A lot depends on how well that page is written. That's why it's essential you spend time getting it right.
1. Make it Meaningful
How many About Us pages have you read only to be completely confused by the end of them? A big mistake many companies make is to fill their page with incomprehensible technical industry jargon just because they think it makes them sound impressive.
It doesn't.
If you want your About Us page to have an impact it must be written in simple, everyday language. Just tell them who you are, what you do and why you do it.
2. Be Yourself
Earlier I mentioned about the customer wanting to find out who the person is behind the business. Well, by adding photos of your team (or just you if you're a sole trader) you'll come across as a very open and welcoming company. It's an easy way to gain that all important trust element needed to make a sale.
3. Real
A lot of companies believe that the copy on their website has to stuffy and formal. Wrong! People react far better to sites that are written in a conversational tone.
On your About Us page talk about why you started your business. How you reached the point you're at today and perhaps even your plans for the future. Making it a 'human interest' story will add weight to your site and make you stand out from your competitors.
4. Be Visible
Strictly speaking, this is more to do with your Contact page that the About Us page, but make sure you are accessible. Always show a valid email address, postal address and phone number on your website, even if you have a contact form.
I don't know about you, but I'm always slightly wary of businesses that only have a contact form and no other details on their site. What are they hiding? Why don't they want me to know where they are? By making yourself open to several different contact methods you'll strengthen that trust element mentioned earlier.
5. Back Up
It's all well and good telling people how good your business is and what you can do to make their lives easier, but it carries far more weight if someone else tells them – namely past customers.
Adding testimonials (bear in mind they must be attributed to real people) will show your readers how great you are. If you can use video testimonials, that's even better. This is also the place to mention any awards you have won.
As you can see, your About Us page is really important. It may not be your main sales page, but it must show your readers:
Who you are
Why you do what you do
How well you do it
How it will help them
Use it to show your human side to convince your readers that you're not just another faceless company.
About the Author: Sally Ormond is an independent copywriter and owner of Briar Copywriting Ltd. Why not connect on Google+ and Twitter for tips, chat and banter?