10 Book Promotion Ideas for Today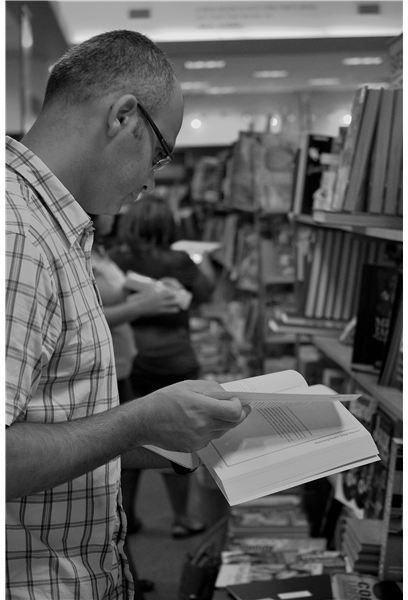 So you've published your book or you have had someone else publish your book. Half the battle is done, that is the easy half. The second half is where the pain begins. This is where the persistent win and tireless prevail. You need to promote that book of yours and you need to do it for a long time in order to build sales and reputation.
1. Book Giveaways
Book giveaways are still a great book promotion idea despite having their flaws. They do several things to help you get your book into the public. First they let you get people to see the title of you book (The laws of marketing say they need to see the title at least 5 times to get them to buy it). Second, they might get you some reviews. Third, you might get added on to-read bookshelves on Goodreads. Third, get their emails when they sign-up. Fourth, get them added on to Twitter and Facebook for future marketing efforts.
Make your contests as viral as you can by using some of the newest online contest apps like Contest Domination and others. Viral contests let people share them and grow exponentially. They work the best with bigger giveaways like a kindle fire with your book already on it. Now that is a good book promotion idea.
2. Co-Promotion
I'd tell you to get a website, but if you didn't already know this you may be hopeless. With the website you have (or are now going to set-up) you can talk with other authors and start doing co-promotions with authors in the same genre. People don't read just one book, so don't look at them as competition, but help. Using each other and helping another's marketing efforts can multiply each other's. It is creating a network of like-minded people with the same goal of book promotion.
3. Learn SEO
If you don't know SEO and are trying to promote your book online you are a lost puppy on the internet. You need to learn this skill in order to build your websites credibility up and get people coming there for information. Got to SEO Moz to learn for free or just start Googling SEO and practicing on your site. SEO is the biggest help you can get. Or if you have a big budget, hire an SEO to help you promote your book. Nothing feels better than having some search 'new science fiction book' on Google and having you blog pop-up first (that is free by the way!)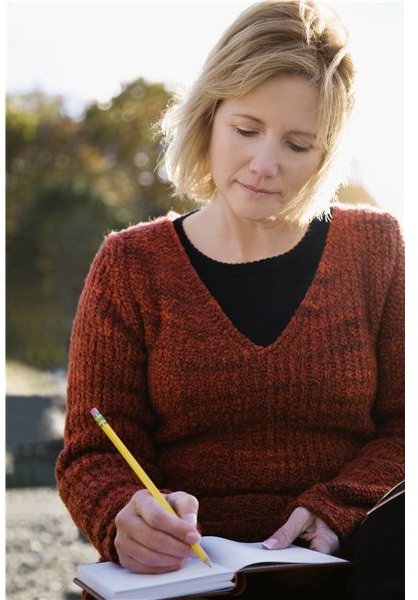 4. Write More to Get Your Name Out There
Start writing short stories and trilogies. More books will help get your name into more places while giving you more things to promote they also help build your author name. If people liked one of your books they more than likely want to read all of them so put some free chapters on Wattpad and other sites. Enter short story contests. Get your short stories on free sites and in magazines. This will help get your name and writing out into the world. I highly recommend it.
5. Blog Comments
I always follow blog comments of the best commenters and most active. I love reading about what they have to say and knowing who they are. It is a small step, but if you provide quality comments that build conversation you can get followers and a reputation with that writer or blog. This opens the door for guest posting and having guests on your blog; a winning setup for future marketing. It also brings in a trickle of web traffic since people want to find out more information about your background.
6. Guest Posting
You need to start getting your writing out there. Look for relevant blogs and magazines that have the content your book is similar too. Give them a personalized pitch about guest posting. Why you are interested and what it can do for them. It is a lot of work and a lot of no's, but worth the effort. Team this up with the SEO you learned in number 3 and you are on to something. This includes author interviews and book reviews.
7. Donate your Book to Charity
Charities love free things, right? So ask them if you can donate your book to their auction or whatever and if you can get a link from their site to yours. Gold! Not only do you feel good, but you get some marketing magic. Having the book promoted on a charity is hard to get for most companies, but even greater for a small time author.
8. Goodreads, Goodreads, Goodreads
This is the Facebook of Books. Get your book on here. Get some friends on here. Join every group on here. Interact on here. Talk on here. And get your name around. Every little thing you do on here increases the chances of you selling a book. It is gold to start here and keep working at it daily, not to mention fun and interesting.
9. Take a Break from Book Promotion
Yes, that's right. Just stop. You can't do this every day without getting burned out. Take a break and get outside. You need to be creative to think of new book promotion ideas and without some freedom and movement you'll be stuck in the same things. Creative will drive you to new ideas outside of this list that are creative and cutting edge, but it takes a long time wearing a thinking cap.
10. Be Persistent and Do One Thing Everyday
Persistence is the biggest winner for authors. Books don't expire and people still read books from 10 years ago and more. Take your time marketing and focus on 5 years, not 3 months. Nothing sells in 3 months besides iPhones. It takes time to build your author name and book names to a point where even a small amount of people know and spread the word about your book.
If you do one thing every day for your book promotion that is 365 things and sometimes 366 a year, it becomes a lot. A little becomes a lot over time.
All of these book promotion ideas are assuming your book is good. You don't want to go through all of this before you know your book is good and loved. So make sure you are edited and received your good quality feedback before deciding to market your book, because if you market trash, it is still trash at the end of the day.
Author Bio
William Yatscoff is the founder of Bookkus Publishing and Bookkaholic Book Magazine. He is the marketing manager of Bookkus Publishing dealing directly with publicity, marketing, advertising, and sales. While at Bookkaholic Magazine he is an editor and focuses on SEO and author focused book promotion. Feel free to contact him on either site.