Effectively Using Social Media for Business Today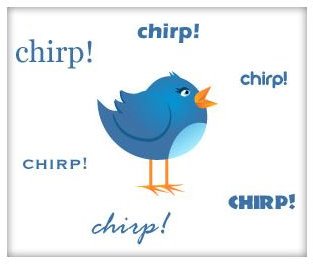 About the Author: Grady Winston is an avid internet entrepreneur and copywriter from Indianapolis. He has worked in the fields of technology, business, marketing, and advertising implementing multiple creative projects and solutions for a range of clients.
The social media marketing boom finally appears to be lagging and for good reason. Social media does have its uses, but it is not the easy, money-making juggernaut it was hyped to be only a few years ago. Companies continually see very little return on their investment, even after apparent mastery of the platform. Plenty of companies have managed to gather all the "likes" they could hope for, but for most, the financial results have been less than impressive. In fact, both Facebook and Twitter had little to no effect on Black Friday sales near the end of 2012. Where does information like this leave companies who are striving so hard for social media mastery?
Emphasize Quality over Quantity
A social media user's "like" doesn't necessarily mean they like a company. It's simply a button, most of the time used by companies to inflate their numbers. Companies often encourage users to like them through contests or giveaways to appear as though tens of thousands of people actually like their product.
Instead of chasing numbers, companies should focus more on creating quality products and interacting honestly with their customers and potential customers. No product is for everyone. The important part is getting the product into the hands of those who will appreciate it. Then the like is real and one real like is worth a thousand fakes. If a company wants to encourage interaction with potential customers, offer them something of value – not some gimmick, but a reliable source of value. If the company makes wrenches, why not offer up a guide to using wrenches? A company should become a source for go-to, honest information, after which the selling of products becomes easier.
Communicate Effectively without Being Pushy
No one wants to hear from a company every day, even one they like. Companies should emphasize communication that delivers value. Give potential customers very clear, easy-to-understand opt-in and out options. Allow them to customize exactly how they want to hear from the company. There should be options for wanting to hear general news about the company and its products, as opposed to special offers and free products.
Practice Good Customer Service
Social media is an excellent platform to demonstrate good customer service in a public setting. This is not a guaranteed corner on the market by any stretch, but it does help a company's image. When customers or potential customers ask questions or have problems, answer them promptly and thoroughly. Of course, good customer service is no substitute for a quality product at a competitive price.
Emphasize Humanity
Too often, companies get caught up in developing an image that departs from its source. Social media is an opportunity to connect with others and genuine likes come from genuine interactions. When a consumer knows what a company is about, as well as its true values, goals and purpose, it's far easier to form a connection.
Many of the most valuable aspects of social media and the potential for marketing in the medium come from universal social and business truths. Yes, it is possible to get along on a lie for a while, but eventually it gets exposed. Real relationships are built on genuine interactions, both between businesses and everyday people. If a business wants to shine in social media, it must learn to share honestly and with goodwill - the same qualities that lead to success in the real world.
References