What Every Entrepreneur Should Know About Crowd Funding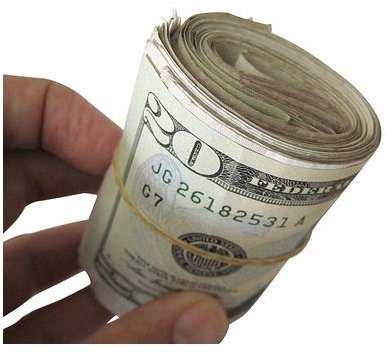 Legislation supporting crowd funding recently passed House scrutiny, but is now stalled in the Senate due in part to regulatory-related lobbying. Here's what you need to know to understand about how this could work for you and your business.
Entrepreneurs want to Raise Capital to Grow Business via Facebook and other Social Media Avenues
The crowd funding bill is strongly backed by the White House and a wide range of entrepreneurs. The proposed legislation lifts previous rules
prohibiting companies from selling securities via Internet sites. It allows a company to use crowd funding to grow a business as long as they adhere to the following guidelines:
No more than 1 million dollars can be obtained by any one individual investor with the exception that 2 million dollars can be obtained if the receiving business agrees to provide audited financial statements to the prospects.
Each investor can only invest 10% of his or her annual income or $10,000, whichever is less.
An intermediary may be necessary in the final legislation. The regulatory person would be sure that all potential investors understand the speculative nature of the deal; would implement detailed questions ensuring the investor is aware of all risks; and would provide notice to the U.S. Securities and Exchange Commission (SEC) regarding the deal and related information.
Implications
For entrepreneurs and investors alike, crowd funding makes a lot of sense. Why not make it easier to invest in a business that people believe in while at the same time help boost the economy through entrepreneurial endeavors? Crowd funding allows an innovative business leader to leverage financial support which allows better market positioning and quicker response time to secure a competitive edge.
In order to be well positioned to take full advantage of this funding source, it is vital that business leaders have the education and skills needed to remain within the legal limits while not wasting the funds they are trying so hard to gain. Having a great idea and securing necessary funds to build a successful business is not enough to secure longevity in the market.
Understand Crowd Funding Before you Consider It
A solid knowledge base in business administration, either from your degree or online business courses, is a vital component for securing the most rewards from current trends like crowd funding. In order to remain on the front edge of these types of movements, an effective business owner needs to create a strong peer network through continuing education. At the same time he or she needs to become active in professional associations, and also needs to remain up to date on current laws regulating business.
Of all funding sources with the potential to kick-start small business success in a slow economy, crowd funding is wildly appealing both for it accessibility and its democratic investment potential. It is up to small business leaders to secure the knowledge needed to reap the most rewards possible out of this funding source and to stay active in the process to shape the rules that will govern its use.
Many professional associations are weighing in on important topics like crowd funding, providing a forum for entrepreneurial involvement. For more information on crowd funding and innovative business planning, check out the article here: https://www.cnbc.com/id/46382369
About the Author
This article was provided by Jason Monaghan. Jason writes about Business Administration, Sustainability, Negotiations, Leadership and Management for University Alliance. If you would like to contact Jason for further information, you can follow him on Twitter @SustainableFan or email him at [email protected]
References