The Pros and Cons of Mobile Commerce for Business Owners: Should Your Business Become PayPass Enabled?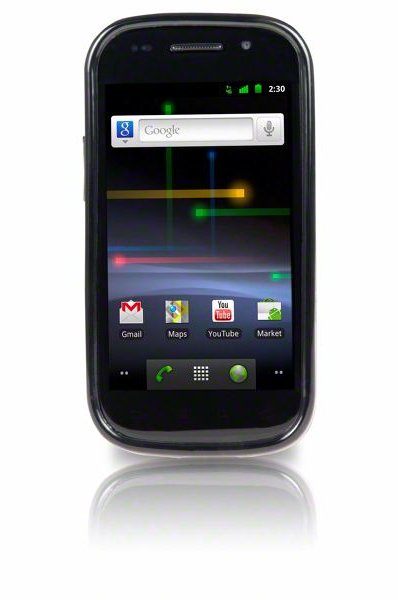 Is There Anything Smartphones Can't Do?
Mobile commerce or contactless payment refers to technology that allows consumers to store all their plastic credit cards and other discount, reward or loyalty cards into a digital wallet on their smartphones. These phones contain a chip that uses near-field communication (NFC) technology to transfer their payment information from the phone to the merchant's payment terminal via a secure transaction. Google made digital history by being the first to enter the market with its Google Wallet, and PayPass is an NFC enabled merchant participating in the Google Wallet program.
While the idea of digital wallets and contactless payments may be somewhat new to the US marketplace, according to Zach Honig in his review of the Google Wallet, "Hong Kong's Octopus Card and Tokyo's Suica have been in use for more than a decade …" The pros and cons of mobile commerce have been tried, tested and proven—at least in that marketplace.
What Is MasterCard PayPass?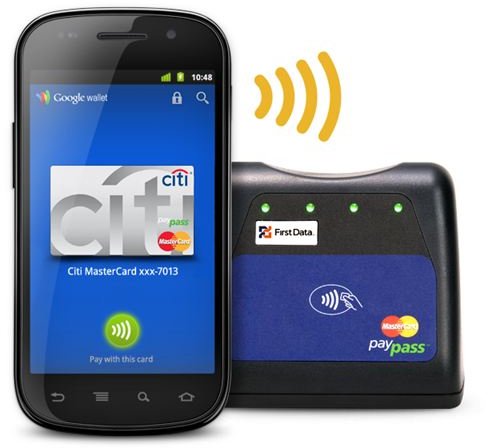 MasterCard PayPass is a contactless payment method available in conjunction with Citibank's PayPass card. Cardholders simply load their credit card into a digital wallet such as Google Wallet and use the PayPass reader to tap and pay for purchases.
The PayPass card functions just like a debit card, and the cardholder's purchase is deducted from their checking account automatically. Citi offers three PayPass credit cards that can be used with the Google Wallet: Citi Platinum Select, AA Advantage or the Thank You Preferred card.
Benefits Businesses Love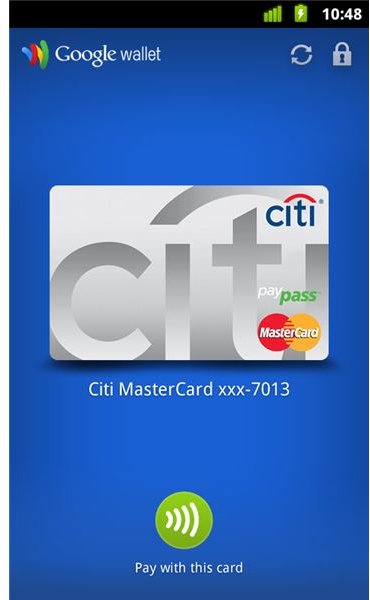 Here are some of the current benefits for PayPass enabled merchants:
Card present rates: When customers swipe their cards at a merchant's payment terminal, the merchant pays a reduced transaction amount, which is generally referred to as a card present rate. A PayPass transaction is billed as a card present transaction, thus saving the merchant on these transaction fees as opposed to card not present or MOTO transactions.
No hidden or additional merchant fees: Google does not charge merchants any fees for transactions made through Google Wallet.
User-friendly technology: Customers simply tap and pay to complete their mobile commerce transaction. They don't have to learn how to use your specific terminal. (Payment terminals vary widely in their user-friendliness.)
Enhanced customer satisfaction: Keeping customers happy and satisfied is less expensive than romancing new ones. Because the PayPass tap and pay method is simple and easy, your customers' shopping experience is more enjoyable, and you build customer loyalty.
Merchant incentives: Google is offering a wide range of incentives for merchants who choose to become PayPass enabled via Google Wallet.
Proposed open commerce benefits:
As Google incorporates more credit card issuers and payment instruments into the Wallet, it will become more attractive to consumers. This creates a large customer pool of potential customers for your business.
As more and more smartphones become NFC enabled, your available customer pool grows.
This is just a small overview of the many features and benefits of becoming a PayPass enabled merchant. As you do your due diligence and research the matter, you are bound to uncover advantages that are industry specific to your goods, products or services.
Features You Might Not Like
Equipment compatibility: Currently, Google Wallet only works on two payment terminals: ISO 14443 or 18092 standard. If your terminal isn't one of these, you will need to upgrade to a contactless terminal.
Limited customer pool: Because customers need a specific phone loaded with a specific credit card issued by a specific bank, your available customer based is limited to those individuals who own or will purchase this phone. However, this should be short-term liability as there are already plans in the works to expand the technology rapidly to a larger pool of consumers.
Not paperless: You will still need to print a receipt for the customer so this is not a completely paperless transaction at this point.
No payment if there's no power: While merchants have little control over this feature, if the battery in the consumer's phone dies before the transaction can be completed, they will have to use another means of payment. This could cause a business to lose a sale.
Getting Started
Getting started with PayPass is quick and easy:
Do your homework. One of the first things to determine is whether your terminal will function as a MasterCard Approved PayPass reader or if you will need to upgrade to a compatible terminal. PayPass enabled contactless terminals can be purchased from MasterCard.
Verify your connectivity. The PayPass technology functions best on a high-speed Internet connection. If you don't already have this service, you might want to consider an upgrade.
Train your staff. Teach staff members to use the equipment to ensure a smooth transaction every time for your customers.
Test-drive the system. To assure a smooth transition to the PayPass payment module, you may want to do some beta testing before you go live.
Hold a ribbon-cutting ceremony. When you are satisfied the system is in place and functioning and your staff feels comfortable using it, you can open the virtual door to your business's newest department: mobile commerce.
Take-Away Tips
New payment methods such as contactless payments are just the tip of the iceberg. As more and more consumers opt for high-tech gadgets and tools like smartphones and digital wallets, merchants who are on the cutting edge and positioned to serve this market segment efficiently will make the highest profits.
According to a July 2011 Nielson report, of the 40 percent of consumers over the age of 18 who owned a smartphone, 40 percent of those devices were equipped with the Android operating system. Smartphones continue to be one of the more popular options for the American public, and it's unlikely we'll see the end of that trend any time soon. While the future of contactless payment systems is still being written, it's definitely not just a passing fad.
References