Should Teens Put Off College to Give Entrepreneurship a Try?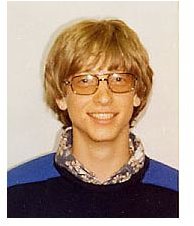 PayPal Wants You to Drop Out of College?!?
Change reports that PayPal's co-founder is offering up to $100,000 to 20 teens under the age of 20 – if they drop out of college to actively pursue their entrepreneurial dreams. "I don't think they learn much about entrepreneurship," he confided. It is easy for him to talk, seeing that he holds a few college degrees himself. Even so, there is some evidence that the practice of taking a gap year – which is actually quite common in Europe and Israel – could benefit recent high school grads. Then again, there are also ample reasons to oppose the practice.
Why Go to College Right After High School?
The advantages of going to college right after high school add up.
Keep the educational momentum going. It is easier to keep on learning after 12 consecutive years of structured education, than going back after 12 months of doing something completely different.
Ensure that the college education takes place early in life. Getting caught up in other projects tends to delay an education, which may seriously hamper future earnings. This decreases the whole-life earning potential of the individual.
Keep in career step with the peer group. Being the only member of a peer group without a college degree may be stressful for an individual, especially if the person does want to obtain an education. In fact, employment and goal variation can tear apart otherwise close friendships.
Prevent life's responsibilities from encroaching on an educational goal. Marriage, parenthood, homeownership and care-giving of elderly relatives potentially put an education on hold indefinitely.
Dreams of Entrepreneurship Start Younger
On the flipside is a report out of North Carolina State University. Business students there share their passion for all things entrepreneurial with middle school learners from an associated magnet school. As a result, teens younger and younger get bitten by the entrepreneurial bug, wondering what it would be like to be their own bosses.
The Kauffman Center for Entrepreneurial Leadership released a 1999 report, which showed that each year some 600,000 to 800,000 new businesses were formed and registered. This translates (statistically) into 8.4 out 100 Americans being entrepreneurs. Even though these figures highlight adults, it is noteworthy that because of educational efforts, children between the ages of eight and 12 already think through the setup of a business venture, complete with the finished product and service delivery to consumers.
Researchers expressed their firm conviction that "while not every high school graduate has the capacity or desire for higher education, almost everybody has the potential to start a new business."
Making the Most of a Gap Year
If you are one of the teens who want to start a business, it is a good idea to set some parameters.
Set a time limit for profitability. To ensure that the gap year does not go beyond 12 consecutive months, benchmark the start-up and profitability stages. Staying on track prevents aimless drifting.
Hook up with like-minded teens and business organizations. The Small Business Administration offers a teen section for young entrepreneurs. The same holds true for YoungBiz. If the hassle of paperwork and record-keeping proves to be too cumbersome, you might not quite be ready for prime time.
Find a mentor, preferably a successful entrepreneur who has been through the start-up phase of at least one business in recent history. Pick her brain about customer service, legal wrangling and quality control. Learn from her anecdotes and avoid pitfalls.
Go to College (Really!)
True, Bill Gates' meteoric rise to fame, fortune and entrepreneurial success is a compelling argument in favor of staying the course and not "wasting" time in college, where entrepreneurial creativity may not flow. Then again, if your unemployed best friend or cousin is any indication, not having a college degree and failing in business can lead to disaster.
The Bureau of Labor Statistics highlights that in September 2011 the unemployment rate of high school graduates – without a college education – sat at 9.7 percent. Those who had some college experience – or an associate degree – only saw 8.4 percent of unemployment. Best fared those with a four-year degree or even higher education; they only suffered 4.2 percent unemployment – a figure that has held fairly steady over the last year.
Perhaps the best course of action is to follow up on entrepreneurial dreams as soon as they make themselves known. Parents should be on the lookout for opportunities to afford their youngsters an insider's perspective into entrepreneurship. This might involve enrollment in magnet schools, summer courses and camps, attendance at seminars and extracurricular activities with clubs and study groups. Students share in this responsibility by keeping track of ideas and pursuing opportunities to put these ideas to work.
References