One-Stop Guide to Business Startup Ideas and Strategies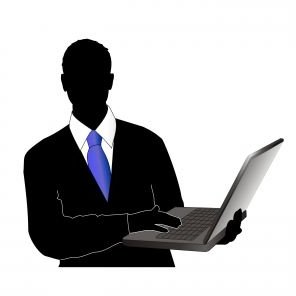 Thinking About Being a Business Owner?
According to a study on business startups, almost 70 percent close down within the first year due to various factors including funds, decisions, lack of preset methods, etc.
A business scenario: Danny always wanted to be an entrepreneur. He wanted to start a computer training institution. His only asset was his sound knowledge in different fields related to computing. Was that enough to start a profitable business? No. The following sections discuss his story and will help those considering starting a business in the right direction with great posts, articles and advice.
All businesses start with an idea. The idea needs to be implemented before it can actually be called a business. To implement the idea, there must be a solid plan. The person wanting to start a business should be able to understand what s/he can sell, how to go about laying a foundation for the business, how to advertise it and get clients, how to retain those clients and how to expand the business for more profits. Also, funds are an important factor that determine how far your business goes.
The following sections will help you understand the different aspects of business startups while guiding you through analyzing the idea, creating a supporting plan to implement the business, obtaining funds for the business and more.
Basics of a Business - Before You Take the Plunge
Danny, mentioned in the above section, had a deep desire to start a computer training institution but did not have any ideas on how to do it. He just partnered with a person who had an ample number of computers and started designing courses. He first created courses covering almost everything in each area of computer specialization. Then came the fee factor. He decided he would need X amount of money from each student. That was a mistake. Why? Read on.
There were plenty of other computer training institutions that were also offering courses related to similar subjects - and at a lower prices. When potential students wishing to take a course in say Microsoft Office, looked and compared different institutions, they found other institutes offering the package at much lower cost.
You can guess what happened! People were going to other institutions even as this fellow kept on spending money on advertising. What a waste of money and talent!
An aspiring entrepreneur needs some guidance before s/he takes the plunge by investing his or her money and time. With plenty of course materials available everywhere, it is easy to get the basic knowledge required to start "any" kind of business. That is because the basics are same for the entire gamut of businesses. Here are some articles from Bright Hub you will find useful for gaining basic knowledge about the business you are about to start.
Business Budgets and Cost Benefit Analysis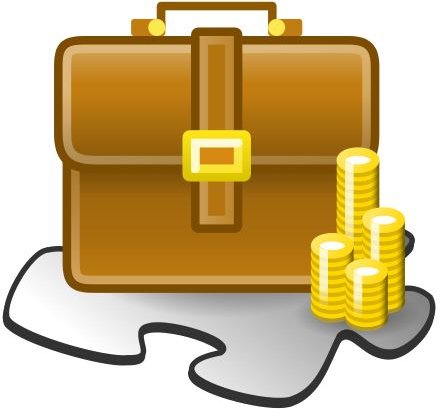 Danny didn't have many ideas on how to start his business. All he had in mind was that he would be earning by training people on how to use a computer and software. He would talk about making hundreds of dollars if he could enroll a certain number of students in his institute. Danny never thought about the money he would have to spend on advertising, equipment, electricity and assistants. Very soon he started complaining how his money was being diverted to different channels and he was not able to save anything.
If you are starting a business or if you have an idea you wish to implement, you need to think about the immediate and long-term benefits that can be obtained from the business. While that provides motivation, you also need to think about the expenses it will take to achieve those benefits. You should also come up with some 'what-if' scenarios to forecast sales and expenses to see if anything changes if you invested smaller or larger amounts. In short, you need to know if the investment of time and money are worth it?
Guide to Raise Funds for A Startup - Ideas and Strategies
Danny had partnered with a person who could invest in the venture and provide both seed capital for equipment as well as ongoing expenses for advertising. In return, he would take away fifty percent of the revenue (not profits). Were these good or bad partnership terms? Danny had to spend money on assistants, books and other overhead business expenses from the revenues he received.
Plenty of methods exist to raise funds for a startup business. Being in an Internet era, you should not face many problems in raising money. You can go for micro-finances in case you need smaller investments and do not have any collateral. You can contact SBA with your business plan. You can approach banks for loans. Or you can find people willing to invest in your business. If you are going for a partnership, I would suggest you pick up a silent partner. This way, the investor would not be forcing his own ideas and decisions on you. And, if you have the ability to pay off loans, the SBA and banks are often your best bet. There are private lenders too, who charge a little more interest. You just need to look around.
Business Startup Ideas
Normally, many new entrepreneurs are creative enough to come up with their own business ideas. Still, there are so many ideas and you may want to seek external help in procuring a good idea for startup. Here are some general ideas that may interest you.
Bright Hub also offers a collection of business startup concepts that focus on different types of businesses. Some of which include:
There is no dearth of business ideas. All you need is to look around, discuss options with your friends or just lie down and think - with a cup of freshly brewed coffee by your side. As someone said - "If you see me looking out of the window, staring at nothing, that is time I am actually working!"
Remember: Ideas -> planning -> strategies -> implementation -> profits -> expansions -> more profits. And most of the time, you will have to think - out of the box - to rule the world of your business.
Though the above covers almost everything related to small business startups, if you still need advice on any aspect of starting a business, you can always contact us via the comments section and we'll get back to you on any questions or comments.
Ah yes, wondering what happened to that Danny? Well, he succeeded a bit. However, he could not digest the sudden inflow of money and glamor. Full of ego, he started misbehaving with the clients and his partner, who withdrew all financial support. He went ahead on his own and was soon trapped in debt. No prizes for guessing what followed!
References