One-Stop Guide to Buying a Business: A list of Everything You Need to Know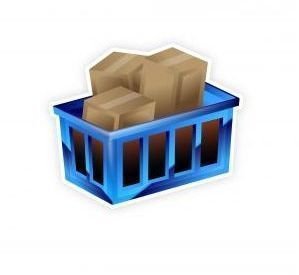 Business Advice for the Entrepreneur
The new business you're interested in becoming the owner of awaits but you're unsure about where to begin other than stocking inventory, hiring a few employees and opening the doors for business. There's a lot more to buying a business than these three things and here, these must-reads are guaranteed to guide you toward success.
Sure you could read some books or attend workshops on how to be the best business owner out there but here you'll find advice from real world experts who have been or are business owners, the challenges they faced and how they worked on and solved these challenges. If you feel like your idea and your goals are going south, this guide to buying a new or existing business will change how you feel and motivate you to continue your vision and be a successful business owner, even in tough economic times.
Buying, Valuing, Due Diligence and Business Partners
10 Tips Before You Buy a Business
From creating business plans to researching the competition to finding funding for your new business, this quick guide summarizes what you need to know all in one place. If you plan on opening a specific type of business such as a restaurant, how many eateries are similar to your idea? Where does one obtain the money to start a business, and where does one start when writing a business plan? All of these questions are answered and you will find more needed items you need to know before you venture out into the entrepreneurial world.
How do you determine the value of the business you want to buy? With this post, you'll learn how to calculate both equity and market value to ensure you're making (or accepting) the right offer. It may be simple to determine your equity based on how much money you and your partners have invested but how is market value determined? Is it cost based? Is it based on comparable businesses? These are must-knows and here you'll learn how to do this with ease.
Why Due Diligence Is Important
Once you've found the business you want to buy, you need to understand what due diligence is and how to complete the process. Here, you'll learn what due diligence is, what financial items you should ask for, how to review them along with other must-know items you must ask the existing owner before you sign the buy/sell agreement. Skipping due diligence is never smart and if you do and are stuck with useless assets or too many liabilities you will have no one to blame but yourself.
Intellectual Property Due Diligence
More often than not, the business you are buying will come with some intellectual property (IP) such as trademarks, slogans, signs or even the telephone number. Find out how to value the IP and avoid overpaying for these items. You may think you're being offered a great price on a trademark, but what if that trademark is about to expire and requires a massive amount of funds to renew it? Or, what if you're buying an existing business and the seller doesn't disclose all he or she knows about their IP? Again, skipping due diligence on any level is never smart.
What If You're Buying a Franchise?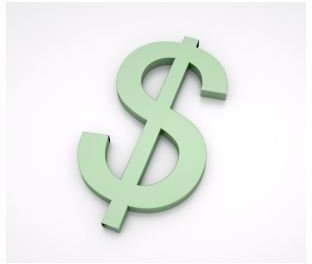 The franchise business world can be tough to understand and master and then there's the all-important (and legal) franchise agreement. If you don't know how franchise agreements work and what the franchisor expects from you, this is a must read article. Can you break a franchise agreement, sell a franchise or just transfer your interest in the franchise? Don't venture into the franchise world without a review of this post!
All businesses need to have an entity structure such as a corporation, partnership, limited liability company or sole proprietorship. Learn the differences of each in this business entity guide overview. Are you looking for tax savings or personal liability protection? If so, which business entity is best for you? Can a corporation be a partner in your entity or do partners need to be actual individuals. All these questions are answered here.
Limited Liability Companies and S Corporations and Partnerships
Most small businesses will choose either the Limited Liability Company (LLC) or the Sub-Chapter S Corporation. Learn the advantages and disadvantages of each to help you better choose the right entity for your business. New business owners often choose the limited liability company because they feel assured their personal assets are protected. This is not always the case, especially if you and your partners sign personal guarantees on loans or equipment leases. A must read for those forming LLCs.
Will You Have a Business Partner?
If your business includes another or even others, that means you will have business partners. Learn ten important tips on how to negotiate with business partners to get what you want and determine what's best for the business in the long run in order for it to be profitable. Who should hold the larger percentage of ownership in the business—you or your partner—and what should those percentages be based on? How can you determine if the partner you choose is the right partner or if he or she will leave you holding the bag during tough times? Important business partner knowledge can be found in this post.
How to Find a Great Business Partner
How does one find the very best business partner? Here are effective resources to aid you in finding the perfect business partner to help you fund and manage your business. Do you want a silent partner or a hands-on management type of partner and which is better? What should you ask a partner to reveal as far as financials and tax returns? Again, finding a great business partner also requires some due diligence on your part.
What If You Have a Bad Business Partner?
This happens to new entrepreneurs more often than not. Not only will you learn how to identify a bad business partner, but how to get rid of them. This can happen to you but once the agreements are signed, are you stuck? Not in every case! There are ways to find new partners and even buy out your bad and ineffective partner but learning how to do this is an art in and of itself. Learn how to master it here.
The Pros and Cons of a Family Business
Starting a family business is an American standard but will it work for your family? Before you decide the family biz is the best route for you, find out the pros and cons along with some important tips on owning and running a family business. What if you hire non-family members as employees but treat your family members differently? Is this legal? Then there are those difficult family members who want to be part of the business but never want to put in the hard work to help the business achieve success. Learns the ins and outs of why a family business can be good and bad.
Now that you've found a business to buy, understand business entity structures, and how to determine the right partner for your business, where do you find the funds for your business?
Business Plans, Financial Tools and Funding a Business
Long before you open the doors to your new business, you'll need the funds to get it up and running. The following articles will teach you how to write a business plan, create needed financial documents and where to find funding for your business.
Whether it's investors, banks or government loans you seek, you will need to write a business plan. Learn the elements, what order they should be in and why this tool is a necessary must. Did you know experts often tell you to write the executive summary last even though it's the first element in a business plan? Why is this and what other parts of your business plan do you create to and marry them to the executive summary? Take the mystery out of how to write a business plan here.
SCORE, a division of the Small Business Administration offers free advice to all business owners, both new and old. Find out here how SCORE can help you succeed as a new entrepreneur. There will be times when as a business owner, you just don't know where to turn. This doesn't have to be the case if you become a member of SCORE and seek advice from expert mentors. Membership is always free and so are webinars and seminars.
Along with personal credit financial such as tax returns, you'll also need items such as cash flow forecasts and proformas. Not only are these described in detail, you'll also get free templates you can start using now. All of these free tools come in a Microsoft Excel format and can be modified to fit your exact business needs, and all are essential when writing your business plan for predictions or reviewing your business plan down the road. These financial tools also help you compare predictions to actual numbers from time to time to ensure you're on the right path.
Forecasting Income and Expense Statement
You will also need templates to forecast sales and expenses to include in your business plan. Learn how to complete these must-have tools with free templates. How to you begin to forecast or predict sales and beyond that, if you're a new business owner, how do you determine overhead expenses such as rents, utilities and payroll? Find out how to get more accurate numbers and take advantage of the free downloadable templates.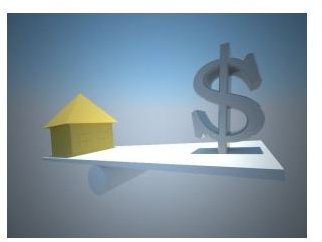 Lenders and investors will want to see your opening day balance sheet, but how do you complete one? No worries! Here's another free template with tips on how to determine the right numbers for both assets and liabilities. How does one estimate something new such as loans for which they haven't applied or inventory they haven't purchased? You do need an opening day balance sheet and it's not just for banks or investors. Your tax professional will also request one so find out how to prepare one with ease.
Find out not just one or two, but 20 great ways to find funding for your business. Once you narrow down the options, the following articles will help you choose the best option. Should you choose a partner, an investor or a bank to help fund your business? What about SBA loans and would you even qualify for one? Are venture capital funds a good or bad idea and where and how do you find venture capital firms? Funding your business is easy with these top 20 ideas.
Here find a list of all the different types of SBA loans along with where to file for a loan and what documents are required for each. This is a one-stop SBA loan post. Not only will you find out about loans such as the 7(a), Express and Patriot Express loans but also emergency cash flow ARC loans. You'll also gain free links to apply and a complete list of what you'll need before you submit your loan pitch to an SBA lender. Most importantly, you'll learn the SBA doesn't loan money but only guarantees a percentage portion depending on the type of loan.
What About Angel Investors and Venture Capital Funding
Do you know the difference between angel investors and venture capital (VC) funding and if either or both will work for funding your business? If not, learn the differences here before you decide to approach either of them. What sorts of businesses do venture capitalist firms look for? Must your business be unique to achieve VC funds? Why do angel investors look at uniqueness more than sales volume and what type of investment groups are within venture capital firms? These are all must know items before choosing either type of funding.
Along with SBA loans there are also banks that may lend you money if you have the right credit and assets to use as collateral. Learn how a simple bank business loan may be right for your new business. How much collateral will you need? If you have a partner with bad (or good) credit, will it make a difference to the bank when determining if you qualify for a loan? Banks have the money to lend if you learn how to approach them correctly and offer up the elements in your business plan they look for before lending cash.
Should You Use Your Retirement to Fund Your Business?
That 401(k) has been growing for years and you may be wondering if it's a good idea to use it for funding your business venture. Learn why this may or may not be a good idea. Will you pay a massive tax penalty if you take all of your retirement money out of your 401(k) to buy a business? What other options are available, and is this a last-ditch type of idea to fund your business? Learn the pros and cons here.
We've looked at the business plan, funding ideas and even how to prepare the right financial tools before opening day. Next, we'll look at must-have startup tips.
Business Start Up Tips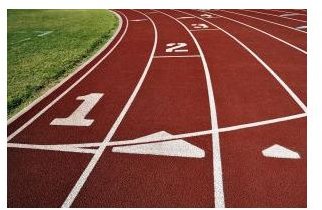 Every new entrepreneur is so eager for the grand opening, they often forget about things such as liability insurance, licenses and IRS requirements. The following articles ensure you won't be in the dark about what you need.
New Business Startup Checklist
This post offers an overview of all the elements you may have skipped such as insurance, licenses, and bank accounts. This is a great go-to guide that covers all the basics and a must bookmark post to share with your new business owner friends. Never fear forgetting an important element because with this checklist you can print out and mark off each item once it's complete.
List of Permits and Business Licenses
Discover a complete list of every possible permit or license you may need to obtain no matter what type of business you plan to buy and open. Will you need a federal tax identification number or state department of labor number? What about paying sales tax to your state's revenue department? Do you need a license and number for these as well? Are there specific licenses for certain types of businesses, and does your business fall in one of these categories? Find all the answers you need in this guide to permits and business licenses.
How to Get a Federal Tax Identification Number
Whether you buy an existing business or are involved in a new startup, this post discusses the easiest way to obtain a federal tax identification number (FEIN), which you will need to file yearly tax returns, to file employee 941 taxes and to submit quarterly reports and your yearly FUTA return. Did you even know you could apply for a FEIN over the telephone or via the Internet? If not, learn how to skip the snail mail and obtain this must-have number more quickly.
An Employer's Guide to 941 Employee Taxes
Learn all the ins and outs of employee 941 taxes, how to withhold them, make deposits and file 941 quarterly wage reports. This is a must-read for new business owners because if you pay employees, you must withhold taxes and you must file these returns and make deposits using the Internal Revenue Service electronic payment system. Where does one obtain a 941 quarterly wage report and how do you file and deposit these taxes? All your questions are answered in this guide on 941 taxes.
A useful list of all the different types of insurances your business will need from liability insurance to workman's compensation insurance to auto and personal umbrella owner/officer coverage. If you do need owner/officer umbrella coverage, how much should you buy? What is the average cost of business liability insurance? Is every business owner required to obtain workman's compensation insurance or can you skip this coverage? Don't miss out on important insurance must-haves and read the tips found here to ensure you are in compliance.
Buying and opening a new business is an exciting adventure. Before you venture out into this new land of opportunity, bookmark this guide to buying a business, and if you have a question we haven't covered here, drop us a comment and we'll get an answer back to you as quickly as possible.
References