Stories of Successful Entrepreneurs: Collection of Interviews and Biographies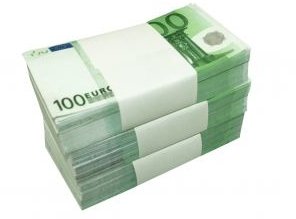 Successful entrepreneurs are not extraordinary individuals who were blessed with an abundance of talent, wealth or opportunity. They are everyday people just like you and me who believed in their dreams and never stopped pursuing the fulfillment of those visions. They went around, over or through obstacles by working smart and never giving up.
Interviews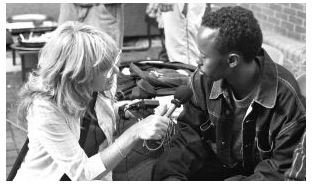 Tonya Davis: Author and Entrepreneur
Starting a new business is never easy, but some would say that opening up your shop in a recessionary climate was a sure recipe for failure. Tonya Davis shares her secrets of how she overcame this barrier to success.
Noah Fleming: Internet Marketer
Noah Fleming's passion is helping others be as successful in their online ventures as he has been in his. New or struggling entrepreneurs can learn much from his sage advice.
Hildy Gottlieb: Diaper Bank Founder
Hildy Gottlieb is no stranger to successful business ventures. She is in the process of developing her third organization, the Community Driven Institute. Find out how she got her start in business and what major factors contributed to her success.
Peter Shankman: CEO and Founder of HARO
Helping others get what they need is one of the secrets to Peter Shankman's success. Having fun while he's doing it is another. Learn more tips for making the most of your business ventures from his interview.
Julia Stege: Magical Marketing Maven
As a certified Strategic Attraction Coach, Julia Stege teaches other entrepreneurs how to harness the power of the Law of Attraction. Learn how she made the journey from a rebel graphic designer to coach and discover her secrets to success.
Melani Ward: Business Numerologist
Melani Ward uses her abilities as a numerologist and career coach to help her clients develop customized marketing strategies that are founded on their innate tendencies. She shares her struggles, her successes and her tips for individuals who want to start their own businesses.
Top Ten Lists
Inspiring Success Stories of Ten Filipino Entrepreneurs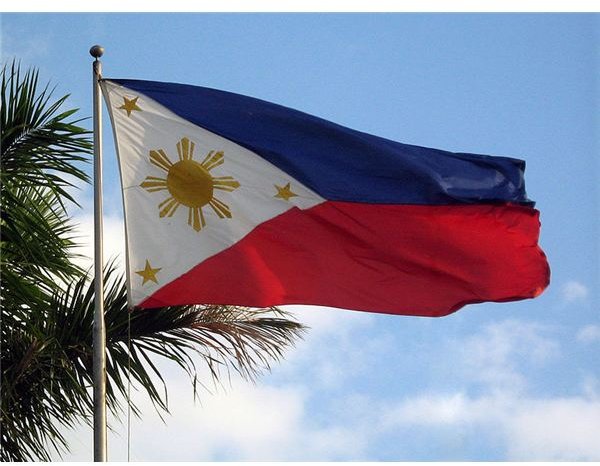 The life stories of these famous Filipino business people contain many valuable lessons about overcoming obstacles and developing a will to succeed. Our profile includes:
Henry Sy
Tony Tan Caktiong
Cecilio M. Pedro
Alfredo M. Yao
Soccoro C. Ramos
Mariano Que/Vivian Que Azcona
Corazon D. Ong
Engineer Gregorio G. Sanchez, Jr.
Ernest L. Cu
Diosdado Banatao
List of the Top 10 Female Entrepreneurs
In our quest to compile a list of the best of the best female entrepreneurs, it came as no surprise to discover that they represent a wide range of industries and services. Hats off to our resource for this list: Inc. Magazine online.
Mary Ellen Trevino
Selina Lo
Bhavna Vasisht
Christie Lee
Rebecca Flavin
Saskia Strick
Louisa Jaffe
Stacey Pittman
Michele Honomichl
Therese Tucker
Top 10 Successful Internet Entrepreneurs
Here we'll take a look at the brave virtual pioneers who changed the face of the Worldwide Web with their creative innovations.
Our bios include:
Sergey Brin/Larry Page
Mark Zuckerbert
Evan Williams
Craig Newmark
Jeff Bezos
Todd Wagner/Mark Cuban
Kevin Rose
Bob Parsons
Sky Dayton
Joshua Schachter
History Makers
Three Famous Entrepreneurs From Florida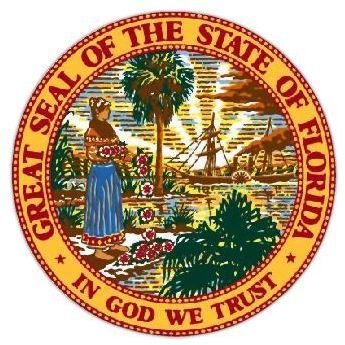 What do a circus clown, a cookie baker and a public relations guru have in common? If you guessed that they are all famous entrepreneurs from Florida, you'd be spot on. Here are the fascinating stories of Wally Amos, Charles Ringling and Phyllis Apple.
Four Successful Entrepreneurs of the 19th Century
Although they came from diverse backgrounds, these famous businessmen shared common success qualities such as goal setting and a passion for victory:
John D. Rockefeller
Andrew Carnegie
Cornelius Vanderbilt
Andrew Jackson Beard
While Ireland may be small in relative size as a country, it has produced some big names when it comes to entrepreneurial innovation and success. You'll be inspired by the life stories of these famous Irishmen:
Arthur Guinness
Pat McDonagh
Tony Ryan
William Thomas Mulvany
Anthony O'Reilly
Ulick McEvaddy
Denis O'Brien
John Teeling
Slaves Who Became Entrepreneurs
George Africanus, Thornton and Lucie Blackburn, and Josiah Henson overcame the obstacle of slavery to become successful business owners. Their bodies might have been in bondage but their spirits and dreams were not.
Famous Business Partners You May Never Have Heard Of
In a famous scene from the movie "Wizard of Oz," the humbug wizard warns Dorothy and her friends to ignore the man behind the curtain. In the business world, individuals who toll in the shadows are often ignored when they should be lauded. You will enjoy these inspiring stories of three business partners who worked behind the curtain: Paul Allen, Joan Ganz Cooney, and Richard Rogers.
George Crum's frustration with complaining customers gave us potato chips, while the Kellogg brothers' frugality led to corn flakes. You'll be fascinated by these and other stories of eight great inventors who stumbled onto their inventions by sheer luck.
Internet
Lauren Luke: Selling Products From Home Through YouTube
Lauren Luke, the Makeup Mogul, uses YouTube and her innate skills to sell makeup. Learn how you can emulate her success and start your own successful business.
Pierre Omidyar's Rise to Success Through eBay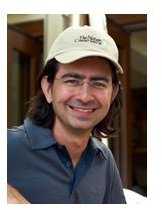 Learn how Pierre Omidyar monetized the sales of durable goods into a mega-enterprise that dominates the online auction world. Follow his example to become more successful in your own business efforts.
Mark Zuckerberg and the History of Facebook
The road to success hasn't always been smooth for Facebook creator Mark Zuckerberg. However, his drive to succeed and his passion for his dream helped him overcome the occasional bump in the road to build a company that is valued at approximately $15 billion.
Larry Page and Sergy Brin: Founding Google

Google and its founders made an amazing journey from a garage to one of the biggest companies in the world by committing all their resources, time and focus on bringing their vision to reality. Study their entrepreneurial approaches for insight on how to overcome the obstacles you face in building your company and your brand.
Mark Levchin and the Early Days of PayPal
Mark Levchin used the power of viral marketing to develop and to build PayPal's customer base. By discovering a need in a market niche and fulfilling that need, he and his co-founder Peter Thiel created a profitable company that generates a sizable profit.
Blake Ross and the Development of Firefox
Discover how teen prodigy Blake Ross developed one of today's most popular web browsers: Firefox. The popularity of Firefox was built through a traditional, inexpensive marketing method: word of mouth marketing.
Sabeer Bhatia: Co-founder of Hotmail
Hotmail introduced the world to the benefits of a free web-based email service. Sabeer Bhatia and co-founder Jack Smith developed the service into a successful venture that was eventually purchased by Microsoft for $400 million.
Evan Williams: Successful Internet Entrepreneur
The idea of a 9 to 5 job working for someone else has never interested Evan Williams. Williams is the genius behind the development and introduction of blogging - and Blogger.com - to the Internet. After selling the hugely successfully Blogger to Google, he moved on to spearhead another huge venture: Twitter.
Craig Newmark: The Man Behind Craigslist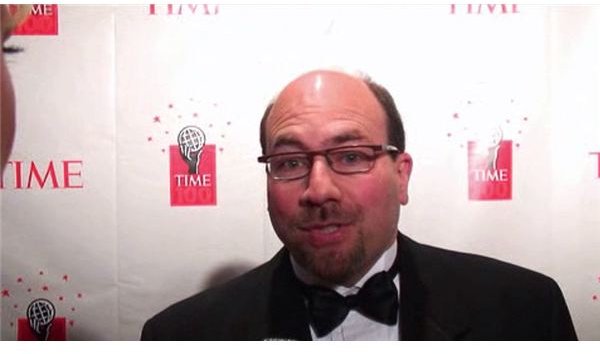 Craig Newmark leveraged his hobby, which was building and maintaining an email list to publicize events, into a full-service classified advertising platform. A key reason for his phenomenal success with his venture was his ability to recognize his talent and strengths as well as his weaknesses. His team of skilled professionals provides the necessary knowledge base to compensate for those weak areas.
Take-Away Tips
Although their experiences are all different, all these successful individuals share some common traits.
1. They have a drive to succeed. While some might attribute their success to hard work, a better analysis is that they work smart. They ask for help in situations where they know that others have superior skills or abilities and apply their own aptitudes to those tasks for which they were best suited.
2. They understand the power of a team. While all are self-motivated and work well independently, they realize that no individual excels at everything. They develop partnerships and teams of skilled individuals to support their own strengths and compensate for their weaknesses.
3. They burn their bridges. None of these entrepreneurs approach their ventures with a mindset of "if this doesn't work out, I can always go back to…" They commit their finances, their time and their efforts to taking their ideas from concept to completion.
4. They never rest on their laurels. Most of these individuals have amassed enough wealth to live comfortably if they never worked another day in their lives. However, they immediately set another goal and start another business as soon as a venture is a success.
5. They have tunnel vision. These individuals never lose sight of the goal. They have a laser-like focus and never quit. One failure or 1,000 failures cannot discourage them from realizing their dream.
References