Top 5 Ways of Coming Up With Good Ideas for Sales Growth Contests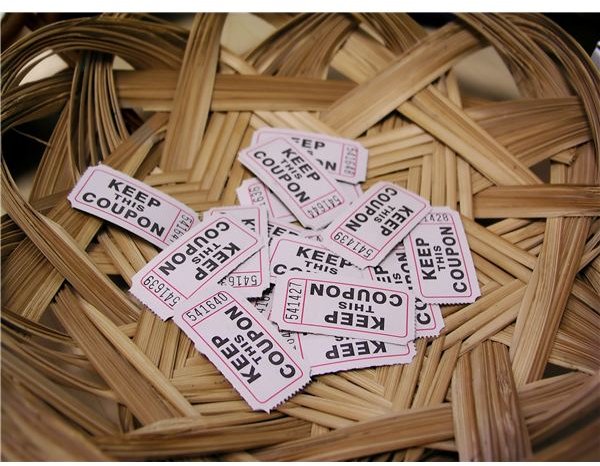 Sales are the foundational element of every business. If you and your sales representatives are unable to sell your products or services to existing and new customers, then your business will not grow, prosper and make money. One of the ways you to inject some competition among your sales group is by coming up with good ideas for sales growth contests. Creating and running contests creates a competitive, yet fun environment, for the sales representatives to set, reach or exceed their own personal sales goals—and even win some additional prizes or recognition in the process.
Reengage Old Customers
It is much easier to sell another product or service to an existing or past customer than it is to try to convince a new customer to buy the product or service that your business is selling. One of the contests to create can be to see how many old customers sales representatives can reengage old customers and turn them back into buying or regular customers again.
For this contest, the first things you will need to do is pull and put together a sales list of old customers that have not bought from the company recently. You can determine what is "old." Depending on your business, it may be customers that have not bought from you in the last year or it may be those that have not made a purchase in the last six months.
Divide up this list in a fair and equitable way. You may simply split it up by putting the sales list in alphabetical order, so that the sales volume potential varies. Hand out a list for each sales representative to work and encourage them to reconnect with these customers to drum up new sales.
Hold a Raffle
Each time a sales person reaches a sales goal, hand them a raffle ticket. You can typically purchase a roll of raffle tickets at any office supply store or even a party supply store. Obviously, the more sales goals they reach, the better their chances are of winning because of the raffle tickets they have accumulated. You can raffle off a prize on a monthly basis, or make the prizes bigger ticket items for a quarterly or annual contest.
When you start this contest, be sure:
To clearly state the goals that allows them to earn a raffle ticket
Set a specific time period to run the contest
Let them know what they have the chance to win upfront
Have the prizes match the goals achieved
Create a Goal Status Chart
A common, but effective contest is the goal status chart. It can be a bar graph, thermometer or another shape. Mark the sales targets you need to achieve along the way to the final goal. As the sale goal is reached, color in the bar graph or thermometer so that all of the sales people know where they stand in reaching the goal.
This is a great contest because it allows you and everyone else to easily track the progress of the contest as it unfolds. You can group together sales representatives to create teams and have a chart for each team, or you may choose to have each representative maintain their own individual chart with their own sales goals.
Especially when sales in your business are sluggish or dead, you have to look for ways to increase sales. When you have sales representatives, you can sprinkle in some competition among the group by introducing contests. One of the fun parts about creating and running sales contests is the sky is the limit. You can really allow your imagination to run wild on what types of contests you want to run and the prizes the representatives are eligible to win.
Recognition
Recognition is also a key factor in successfully running these contests. Recognition requires you to track the progress of the contest along the way, from beginning to end. It is also a foundational element to hold some type of recognition ceremony or celebration to recognize the winners of the contest. Prizes should correlate to the success of each sales representative, but you may want to consider handing out consolation prizes to all of the sales representatives in order to keep up moral, as well as keeping the competition on the fair side rather than allow it to get too competitive.
Ongoing Programs
Successful sales programs typically have ongoing sales contests. This does not mean you have to hold a sales contest on a monthly basis, but decide on a schedule for running contests and then stick to the plan. As you can see, coming up with good ideas for sales growth contests are easier than you think.
References