Peter Shankman Interview: Success Tips for Entrepreneurs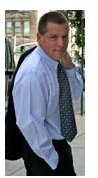 Peter Shankman is the CEO and founder of Help A Reporter Out (HARO), which is a free service that brings together journalists who need sources with experts eager to be quoted.
HARO's tagline is "Everybody is an expert at something."1 Avail yourself of their services, and you quickly find that not only is their tagline true but their service is your quickest way to locate that credible, authoritative individual and meet your deadline.
Learn more about Peter's success as an entrepreneur and the advice he has to offer aspiring entrepreneurs.
Bright Hub (BH): How did you get the idea for HARO?
Peter Shankman (PS): I was a journalist from way back and one of the founders of the newsroom at America Online. When I moved back to New York in the late '90s, I started consulting and doing some PR work. I had a PR firm at this time and I had a lot of reporters who would always call and ask me "I'm doing a story on whatever…who do you know, who do you know?"
Over time what I found happening was these reporters would call me and ask for help, which I was glad to offer. However, it became harder to find sources with more requests and less time. I figured it might be easier to go the Facebook route, which I did.
I built and launched a Facebook group in November of 2007. The goal was to get those reporters to send me their questions, and then I forwarded them to the group. We outgrew the Facebook group in about two months.
I moved the service to the Web in March of 2008, and HARO became what it is now. By June of last year, we had 125,000 members and HARO was acquired by a larger company called Vocus. Since then, we've grown to about 200,000 members (journalists, sources and media outlets). To be able to help as many people as we have, that's really exciting.
Do you refer to the company as Help a Reporter Out or HARO?
I call it both, actually.
BH: How will the acquisition by Vocus change what HARO does?
PS: The service will always stay free; that's the goal. It will never change. We are considering a few different things such as opportunities for paid features but those features won't impact the free service. For instance, you can choose to get queries by text message but that feature will never take away from the free version.
BH: How do you keep this free service running?
PS: There's a small advertisement at the top of each email that last year generated over 1.5 million in revenue. We are an email newsletter so there's no Web advertising (like Google Adsense) involved. People pay us to include a note in the email (one per day) and that's what we do.
BH: What are the major factors that contributed to your success?
PS: I think one factor is never turning something down. My rule in life is very simple: I always take the first meeting. You want to meet with me? I'll always meet with you at least once. That's important because you would be surprised how many people miss out on phenomenal opportunities because they won't take that first meeting. I can always fit in five minutes for a quick cup of coffee. Wherever I am in the country, if I have the time, I'll always meet someone for a cup of coffee.
Another fact was not being afraid to be different. When I was growing up, being different really caused me a lot of grief but now it is really tremendously handy.
Note: Check Peter's website calender frequently to find out "Where's Peter Today?" If he's in your city, take him up on his offer to meet.
BH: Did the urge to be different propel you into becoming an entrepreneur?
PS: I think I work better on my own. I don't necessarily fit in the 9 to 5 mold as it were and so being alone really does lead to traveling in different circles and you become a better person. I just really found something I like to do.
BH: What other businesses do you own?
PS: Well, I'm a consultant and public speaker so I travel around the world doing that. I've got two books under my belt and I'm an investor in about five different media companies as well as a movie.
BH: Can you share with us about your movie?
PS: Yes, the movie is called "Right Next Door." It stars Linda Hamilton; it's a psychological thriller and I'm really excited about it.
BH: When is it scheduled to hit the market?
PS: It comes out in about four months.
BH: What's new on your horizon?
PS: Lots of new things. I'm always looking for new ideas and things to do whatever those might be. I'm always looking at new companies I can possibly help to fund…it really depends on what else exciting is coming down the pike. Whatever that might be, I'm always going to look at it. I have a couple of different things that I can't really talk about yet. It really comes down to having a lot of fun and coming up with different ways to keep adding fun. If I'm not having fun, there's no point in doing it. I really believe that.
BH: What tips do you have for journalists?
PS: Make sure you have multiple revenue streams. This can be anything from being a reporter to writing tech manuals to writing a book. More so than ever before, we simply can't rely on one source of income. It just doesn't work like that anymore.
BH: How can journalists maximize their efforts when using HARO?
PS: Make sure that when you are posting a query your request is as clear as humanly possible. Be sure the source will understand what you are looking for and do not assume for a second that people will just get it. Put down exactly what you want.
BH: How can a source maximize their results?
PS: Send the shortest reply possible. You want to send a response that is no more than three paragraphs because these journalists are getting hit with so much information. Make it short and to the point. You don't want to waste the reporter's time with extraneous information.
Peter's Takeaway Tip
The goal of HARO is really simple, and the results you can get are tremendously beneficial. There are five simple rules, but the fifth rule is really the most important. Be excellent to each other. Our service is really about helping people and the goal is to be as good to people as possible.
For more inspiring stories, check out the other profiles in Bright Hub's Collection of Interviews and Biographies of Successful Entrepreneurs.
References
Image courtesy of Peter Shankman and used by permission, 2011

1 - Help A Reporter Out, http://www.helpareporter.com/about

Skype interview, Peter Shankman, Founder and CEO, Help A Reporter Out (HARO), August 30, 2011