Famous Business Partners You May Never Have Heard Of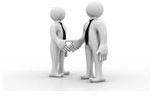 Many entrepreneurs become famous because of innovations in their fields or because they run mega-successful businesses. Some of these same individuals have business partners just as famous for avoiding the limelight. But, their contributions are no less impactful. And while the public may have heard little about these famous business partners, their counterparts consider their friendships and contributions vital.
Microsoft's Paul Allen
Most people know the founder of Microsoft, Bill Gates. Gates, however, was actually co-founder of this successful mega giant. Co-founder, Paul Allen, is the little known or recognized partner who was on board from the very beginning. Fourteen-year-old Allen met 12-year-old Gates while attending Lakeside School, just outside Seattle. Like Gates, Allen dropped out of college to pursue designing software for personal computers.
Allen arranged for Microsoft to buy a $50,000 operating system, Q-DOS. He and Gates worked around the clock to reinvent Q-DOS as MS-DOS. Allen was known as "the idea man" balancing with Gates who was known as "the man of action." Microsoft successfully invaded homes and businesses across the globe. As the company's stock grew, Allen's fortune grew, making him a billionaire before he turned 30. He dropped out of Microsoft when he was diagnosed with Hodgkin's Disease and has undergone several rounds of treatment. He continues to invest in innovative start-ups and he's also invested in Oxygen Media, co-founded by Oprah Winfrey and dedicated to producing cable and Internet programming for women.
Sesame Street's Joan Ganz Cooney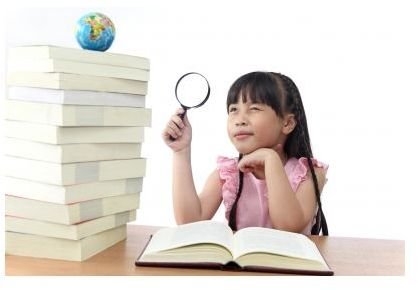 There would be no Sesame Street without creator Jim Henson, right? While many think Henson invented Sesame Street, he initially was not interested in a childrens' show when he was first introduced to the show's creator. And while Jim Henson is synonymous with Sesame Street, not too many people know about the founder of the Children's Television Network and Sesame Street, Joan Ganz Cooney.
In the 1960's Cooney got involved in the public television effort to educate kids through children's programming. She spoke with Canadian and American educators and raised funds for the project with the help of the Carnegie Corporation. Cooney spotted puppeteer Jim Henson and his puppets on local television ads and felt they would fit in well with her children's programming. Working on his own projects geared toward adults, Henson was not interested. Since Cooney wasn't interested in using puppets unless they were Henson's creations, she convinced him to join Sesame Street. Henson's muppets were a resounding success.
Mary Kay Cosmetic's Richard Rogers
A few weeks before Mary Kay Ash and her second husband opened their new business, he suffered a fatal heart-attack while eating breakfast with her at their dining room table. Not only was Ash heartbroken because of her husband's sudden death, she was aghast at the thought of going through with her business plans and running the company without his help. Her son, Richard Rogers, quickly came to her aid.
Armed with a $5,000 investment and the rights to a beauty creme she bought in 1963 after using it herself for 10 years, Ash, Rogers and nine consultants started Mary Kay Cosmetics. One of Mary Kay's close friends stated that one of the reasons the company was so successful was because of Rogers business acuity. Through sheer hard work and enthusiasm and with Rogers at the helm, the company propelled to overwhelming success. Mary Kay Cosmetics is responsible for creating the most millionaire women out of one company. The successful upstart years allowed the company to invest in researching and creating innovative products.
And, when the company started awarding their eye-catching Pink Cadillacs to consultants who reached a certain sales level, the brand continued becoming one of the most recognizable in the industry. So successful was the Pink Cadillac, the car maker created "Mary Kay Pink," just for the company. The moto–God first, family second, job third were the principles Ash raised Rogers and his siblings on and Rogers continued running the company by those words. Mary Kay Cosmetics is responsible for allowing thousands of women to rake in a good annual salary and still see their kids off to school every morning.
Here's to Grabbing Success

Rags to riches American entrepreneur and author, Jim Rhon once said, "Ideas can be life changing. Sometimes all you need to open the door is just one more good idea." Delving into the interesting paths these famous business partners took, it's not a stretch to note they all grabbed at the opportunity in front of them and ran with it. It may not have been the idea or path they perceived, but when the situation arose, they took hold and worked hard to turn their ventures into astounding successes. Never be afraid to grab at opportunity. You never know when that next super success might be at your fingertips.
For more inspiring stories, check out the other profiles in Bright Hub's Collection of Interviews and Biographies of Successful Entrepreneurs.
References