Social Media Branding Tactics for the Modern Entrepreneur

Using social media to market your business is a fast way to reach thousands of people. But what are you going to do once you've gotten people's attention? This article will show you how to use some of the most popular social media websites to market your business and offer tips on how to use a variety of branding tactics to create a persuasive marketing message.
Facebook
Facebook started as a social website to connect with friends, school mates and family members, but many businesses are now using it to connect to colleagues, clients, customers and potential employers.
1. Applications: There are many Facebook applications that allow you to gather valuable customer data that you can use in your other marketing campaigns, such as ads and new products.
Networked Blogs: pull posts directly from your blog to keep fans updated on your latest news and allow them to quickly 'like' and share your posts with others
Facebook Questions app allows you to quickly add a poll to virtually any status update you make
2. Fan Pages: With more customization options than Groups, Facebook Fan Pages have become increasingly popular for businesses looking to promote their product or service.
use applications such as Static FBML to tailor your landing page to both fans and non-fans with html, images and hotlinks to your other online destinations
drive traffic to your Page and hopefully, to your website and other social media links included there
3. Multimedia: The old adage about a picture being worth more than 1000 words could not be more true in business. Photos and videos can sometime entice customers more quickly than any print marketing message.
use videos for product demonstrations, to answer customer emails and make your responses more personalized
post sneak previews of new products, events and behind-the-scenes activities to put a more personal face on your company image
4. Ads: With a variety of ad options available, you can tailor your marketing message to suit your business.
different ads allow you to promote an external website, Facebook Application, Page or Event
target your message to a specific audience using Statistics of your Facebook Page
see who your fans are and create a different ad for each group
Twitter

Twitter: Bite-sized conversation or micro-blogging website Twitter is like a virtual water cooler where you can chat, track discussions,and build relationships in a fluid environment.
1. Use Twitter hashtags: The # symbol on Twitter allows you to identify, track, and organize discussions that can help fuel your online branding campaign.
Search for conversations related to your niche market, including daily and weekly chats
target your tweets using SEO phrases and keywords that will attract people looking for what you sell
post snippets of your blogs and direct readers to your website for the full content
Create follower-only contests asking others to retweet (RT) your content to be entered - you will receive word-of-mouth advertising and gain followers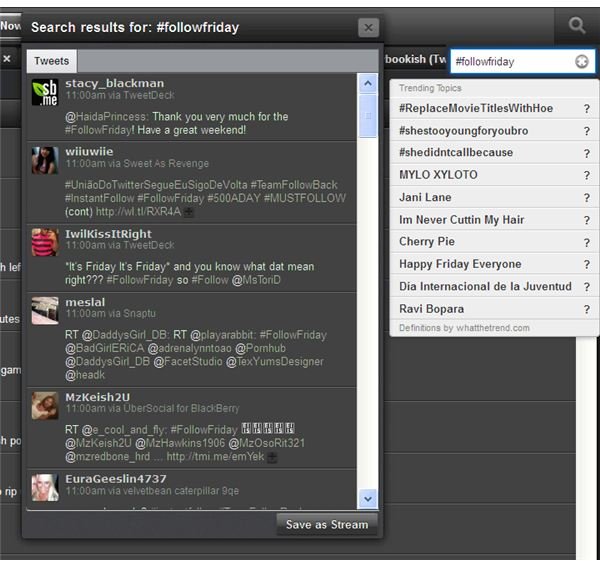 2. Don't be vain: The key to using all social media sites in your branding and marketing efforts is to remember that conversation goes both ways:
take time every day to answer questions that others may ask, either about you, your company or your market in general
provide helpful tips that can save time, money, resources to others
go out of your way to share links and conversations that you find helpful or useful
thank others who share the content you post
Google+

Originally starting up as an invite-only tool really helped build the buzz for this new social media offering from Google. Often touted as the best of Twitter and Facebook combined by users, Google+ is a powerful tool that allows you to easily decide what you will share and with whom.
1. Circles: Instead of friends, groups or followers, on Google+ you use circles. Each circle is basically a way to organize people into different categories.
select which group of people you will share certain updates with
create different messages that appeal to new clients, potential clients, past clients, colleagues, employers, etc.,
2. Chats: Using Google+'s "Hangout" feature, you can chat directly with others, a surefire way to provide a personal touch to your marketing efforts and show your customers that you truly care about their opinions.
chat with customers needing assistance
provide tutorials or sneak previews of new products
hold a 'town hall' meeting, where you gather insight and suggestions from customers or clients about services or improvements they would like to see
3. The Power of +1: Posting links, photos or info is not enough. It has to be interesting and relevant and google+ makes it easy to target your posts to specific friend groups or 'circles'.
create circles for your co-workers, friends, customers and people in your field, then post messages directly to them
ask people in your circles to +1 any post that they enjoy
be sure to reciprocate by clicking +1 on articles that you enjoy so others will be more likely to share your interesting links
LinkedIn

LinkedIn is not just for career professionals looking for a new job. It is used by professionals of all sorts to showcase their work experience, update their latest job information and experience, and other business and professional networking.
1. Groups: Discussion topics are a popular area of LinkedIn.
network with others in your field and discuss the topics that are pertinent to your business
set up topics that are directly related to how you do business to showcase your expertise
2. Connections: Direct connections to co-workers is just the tip of the iceberg on LinkedIn. Take some time to view the lists of your friends and friends of friends for others in your field or people whose expertise you could either use or who you feel you could help.
connect with others on LinkedIn using the Invitation tool
send an InMail, LinkedIn's internal messaging service
get introduced through a connection by selecting someone you know who is already acquainted with the person you would like to contact to act as a middle-man to break the ice
remember to use these tools wisely and not simply to spam about your company
Beyond Your Brand
Social media websites make it easy to reach your audience, but the key thing to remember is you do have an audience and you are not simply that they are to only talk but yourself. By building a two-way communication between yourself and your friends, your followers, and within circles, will show that you care about what other people have to say rather than simply exploring your own agenda.
References