New Business? How to Check Company Name Availability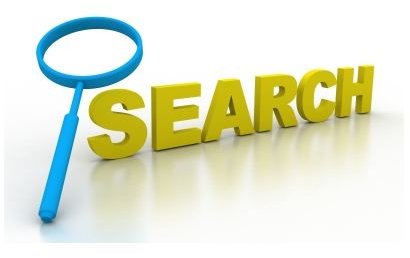 The name of your business may be one of the most important tasks you complete as a business owner. Sure, all of the proper state and federal agencies know that you are operational. Yes, you have a good team such as a lawyer, accountant, bookkeeper and other professionals who will assist you with maintaining and growing your business. And most definitely you have identified your clients or customers so that your business will be profitable. But out of all these tasks that you may have completed… have you completed the proper steps for checking the availability of your company name?
Unfortunately, this is a task overlooked by millions of business owners because they believe the name of their business is either unique to their industry, customer/client base or just plain unique. Uniqueness in a business name is great, but it is still important to check a company name availability.
Starting Your Research
So, how do you do it? Grab the phonebook? Sure if you want to spend countless hours looking for a business name that may have been registered or is not listed. Drive your city or town in search of your business name? Not unless you have time and money to spend. So how do you check to see if the name you have for your company already exists? Simple… you follow these search steps.
According to the Small Business Administration (SBA), the first thing you need to do is set aside some time to conduct research on the availability of your company name. This is important to do because it will keep you from filing paperwork on a company name that may already be taken or even trademarked, registered and unregistered.
Search all databases, locally and nationally. There are hundreds maybe even thousands of databases for company names. When you are researching a name for your company you should always start at your local country clerk's office. All businesses, that are properly registered and operating, will have filed a business name with their county clerk's office. Simply request the clerk's office provide you with a list of fictitious and/or assumed company names, even unregistered trademarked names in your region.
Other databases you should check with, via the internet, include the U.S. Patent and Trademark Office, as well as your local state filing agency. Most states offer online name search options via their corporation commission offices or public regulatory agencies.
Using the Internet and Chamber of Commerce
Most of these searches can be done either face to face or via the internet. Speaking of the internet, Google and other search engines such as Yahoo! and Bing, will assist you in finding out if the name of your company is available or not. Yes, these search engines provide you with a wealth of information that is relevant and some not so relevant nonetheless, checking with these search engines will help you reduce time and ultimately save you money.
The first thing to remember when you use a search engine for locating the availability of company name is to narrow your search options. For most search engines using quotation marks allows you to narrow your search to a specific word or phrase. For instance, entering "the proposed company name" narrows down your search to results with only these words. So as you look for a name for your business, narrow the scope of your search to save time and information overload.
Visiting your local chamber of commerce can give you insight on the most used or even available names of businesses. While many business owners do not register with the local chamber of commerce in their service area, there are records and even databases maintained. You can always call or visit your local chamber to determine if the business name you are interested in is in use.
The name of your business is one of the most important steps you need to take as a business owner. Once you perform the proper research to determine if your business name is in use or not, you must register the name you choose with your local state agency. The most effective way to check the availability of a company name is to start with the internet. Use your search engines to the max but be sure to narrow the scope of your search to save time. Check with the various databases locally and nationally and visit your chamber of commerce. Selecting the right name for your business is important, it is what customers will remember and what you will use on all branding materials.
References