What Are The Pros And Cons of Facebook Advertsing?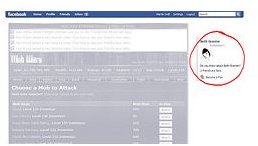 Facebook is a social media phenomenon. Originally developed as a social networking service, Facebook is now being used to grow businesses with its highly innovative marketing tools. The process begins by creating a page profiling your business to announce your presence. From there, your goal is to connect with potential customers, and increase traffic to your business page. These pages show up in news feeds and it creates a pyramid effect where fans and their friends can comment or share with even more friends. There is no cost involved in setting up a page for your business so this is essentially free advertising. The next step is to decide whether or not to supplement your page with a paid advertisement to appear all over Facebook.
Pros:
Increases Business Awareness
With over 750 million potential customers, Facebook pages and ads reach an extremely large audience. Once you design your page profiling your business, encourage potential customers to `like` your page which widens your fan base, makes you look more credible and keeps the fans updated on any specials or announcements posted on the page. There is no cost involved in setting up a page for your business so this is essentially free advertising.
Targets Customers
What group of people do you think would likely be potential customers? One of the biggest advantages of advertising with Facebook is that it is set up to target a specific audience. You can target by location, language, education, work, gender, age, birthday, relationship status, likes, interests, connections, or friends of connections. This is the most accurate method of targeting a specific group or a certain location. You can easily narrow your potential customers down so that your advertising is much more efficient and effective because a connection or common thread is established with the viewer upfront. Reaching a large tightly targeted audience quickly is enhanced by the various targeting filters.
Least Expensive
Want to control the amount of money spent on ads daily? Then you can choose if you want to pay for the ad on a cost per click or cost per impression. Once you determine the maximum amount you want to spend per day and reach that limit, the ad will stop appearing that day. Facebook offers incredible cost effective ad campaigns and their cost-per-click is much lower than the other networks offering the paid ad option. To top it all off, Facebook is the least expensive form of any of the media advertisements.
Tracks Viewing Results
Ads on Facebook are summarized with reports where all the factors can be analyzed. The reports reveal the number of clicks and impressions. It also indicates the age, gender, and location of your viewer. If that isn't enough, it shows the time of day when the most and least interaction occurred. With all of this information analyzed, you can go back in and make improvements where needed to further increase the effectiveness of the ad.
Cons:
Annoying?
Do Facebook ads annoy you? Most users on Facebook are there for networking and keeping up with family and friends. For most, their purpose is not to buy things, so ads that keep popping up in the middle of browsing or chatting are quite annoying. When individuals are annoyed they ignore or disregard the source of their annoyance and because of this these ads lose their credibility. After you have seen so many ads popping up on a daily basis, you tend to stop paying attention to them. The ads become very ineffective at that point.
Professional?
There is a thin line between being social and being professional. This creates a conflict sometimes as to whether Facebook, since it was originally developed for social networking, is truly a professional tool for businesses to utilize. With this unsettling question, the credibility factor of business ads come into play again.
Easy Access for Competitors?
Another problem with advertising on Facebook, is the accessibility competitors have to pages and ads revealing your company strategies. Pretty much anybody can 'like' your page and view your ad within the targeted range. This gives competitors an edge of gaining access to your strategies and using them against you and upping the level of competitiveness. After all, Facebook reaches millions of viewers.
The scale of pros and cons of Facebook advertising is leaning more to one side than the other. The pros outnumber the cons. Facebook is the most accessible form of advertising reaching a large quantity of potential customers on a daily basis, since people on average sign in a couple times a day. Another plus is that promoting your business on Facebook is still relatively new. There are very few risks involved, and sure it may cost a little, but in reaching out to more than 750 million users, even if a small percentage become actual customers, then that is still a lot of people!
References