Why It's Important to Perform Intellectual Property Due Diligence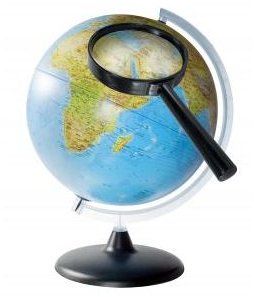 Understanding IP
Big corporations often use assigned teams to perform intellectual property due diligence when they merge with or buy an existing company. As a small business owner, you need to do your part to ensure the IP you're promised in the buy/sell agreement is what you'll really be receiving.
IP is an intangible asset with value such as trademarks, licenses, patents, processes, slogans, signs, and even telephone numbers if the company has been in business a long time and customers remember the telephone number.
When you first decide to buy the business and are reading through the buy/sell agreement, you may see you're paying for things like "Internet domain name" or "slogan" or "business license," but without investigating every IP addressed in the buy/sell, how do you know what's offered is really what you'll gain upon the close?
Here's where due diligence is a must. Let's say, for example, you are buying a car dealership and the existing owner offers his dealer business license as part of the IP you'll be gaining. He's valued the license at over $1,000 as he's been using the same dealer license for over ten years.
What if, upon close, you find out the license expired two months ago for failure to pay, and either there is no way to reestablish it or, if you can, the fees are enormous? After the close, there's not much you can do about the promised license; however, had due diligence been performed, you would have uncovered this dilemma ahead of time.
Tips for Valuing
Before you start to investigate the validity of the IP, read my article on how intellectual property is valued. Basically, IP can be valued using one of three methods, the cost method, market-based method, or the value of its past and future value. One of these methods will help you determine if the price you're paying for the IP is fair.
Now, how does one go about performing intellectual property due diligence?
Time to Investigate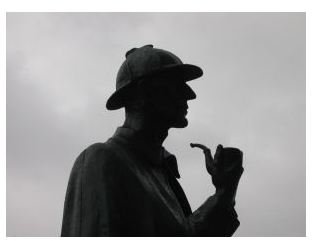 When investigating intellectual property, you are doing so to ensure you're not buying lemons that don't exist, are expired, are near expiring or have third-party infringement rights. Although it would be awesome for IP validation to be the responsibility of the seller—it's not; and there will be no one to blame but yourself if you don't perform some research.
IP attorneys will tell you there are a few things to keep in mind when investigating IP:
Website Domain Names – Go to the official Whois website (link in reference section) and type in the domain name. Whois will offer you up domain information such as when the domain name was registered and when it's expiring—or if it has defaulted and how long ago.
Ownership – Do some research on whether the IP is leased, licensed or owned. For example, say the business owner is offering you rights to a television commercial he's run for years and, upon investigation, you find it holds a copyright from the advertising company—the business owner doesn't really own that commercial, so you're paying for nothing.
Authenticity – No matter what the IP is, a patent or trademark, you can research it. If it's a patent, the U.S. Patent and Trademark Office allows people to search patents and trademarks to ensure validity. If the IP is a state registered trade name, seek out the local Corporation Commission or Public Regulatory Commission—most have searchable business name websites.
IP Rights – It's also important to research if any type of IP you're paying for has an expiration date that can't be continued. For example, if the IP offered has a use limit of ten years and you're buying it in its eighth year, you're really only getting two years of that IP.
Third Party Infringement – What if the IP offered infringes on another patent or license? You must take the time to investigate these types of IP. Examine court records on as many levels as you can, including county, city, and state, to see if there are any lawsuits pending against the infringement on the offered IP.
Don't Get Burned
Buying an existing business doesn't just consist of coming to an agreement on the sales price, writing a check and organizing your opening day. You will get burned on some IP transactions if you just take them as a "good faith" offering—and that's simply not being a smart business owner.
First, understand how IP is valued, obtain a list of what IP comes with the business and the amounts the business owner is asking for said IP, and then research and do more research.
If you're lost on where to start or don't understand how IP valuing and research works, it's recommended you hire an attorney to aid you in your research. Although the attorney will charge you for the work, it's better in the long run. No one wants to find out after the deal is closed the IP they purchased has little or no value.
References and Useful Links
Hildebrand/Klosek - FindLaw (2003) - "Intellectual Property Due Diligence: A Critical Prerequisite to Capital Investment retrieved at https://library.findlaw.com/2003/Dec/1/133278.html
United States Patent and Trademark Office Website
Image Credits:
Globe 2 - Sxc.hu/topfer / Royalty Free License