Start Thinking Like an Entrepreneur and Create a Winning Business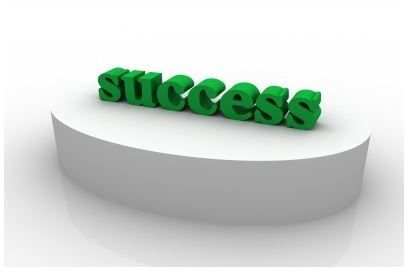 Entrepreneurial Clout
Nothing says self-assuredness like the willingness to dive in with both feet financially. Business owners immerse themselves into their ideas and often risk everything to turn their business idea into a thriving enterprise. That goes against the grain of the typical clock-punching nine-to-fiver. Entrepreneurs help support our economy and employ millions with their "out of the box" thinking and business moxie. The payoff for everyone when entrepreneurs strike gold is huge:
When Bill Gates founded Microsoft, he started with an entrepreneurial idea to change to world of computing. His business now employs almost 100,000 employees and contributes significantly to the US economy.
Infoprenuer, Arianna Huffington, founder of The Huffington Post raised $1.5 million with her idea of informing the millions of Internet surfers on current events. She's become one of the Internet's most successful bloggers, earning over $2 million monthly in advertising revenue and employing thousands.
Six-foot-three, 300-pound Rico Elmore turned his frustrating search for sunglasses big enough to fit his large head into a $2 million a year enterprise called FatHeadz. His company employees 10 people.
Even in the midst of the recession, more than 37 percent of small businesses are willing to grow and take a financial risk to do so estimates the American Express Open Small Business Monitor.
Short-Term Success
Risk remains the four letter word every entreprenuer gets to know well. For every business success, there are hundreds of abysmal failures. Many business owners come out on the wrong side of risk. What does it take to succeed in a world where so many owners fail? Elmore suggest that entrepreneurs who have a good idea but haven't attained success, keep working at it.
Even though he won a huge contract with Walmart, some buyers can't get around the name of his business, Fatheadz. Buyers turn him down because they think the name will offend some of their consumers. Elmore tells them that people who have a big head usually know it and aren't offended. Even so, if the answer is still no, it doesn't stop him from eagerly approaching the next buyer. Even entrepreneurs who experience success are not immune to business failures. Business owners must have tenacity and develop a tough-skin to stay in the game.
One way owners stay ahead of the game is by planning. Setting goals for short term success calls for carefully constructing a short term plan for success. The plan goes beyond the standard business plan, which typically outlines the type of business started and financial goals. The short term success plan provides the day to day financial information needed to set your monthly and yearly financial goals and plan for the ebbs and flows and your business.
Long-Term Success
Intel founder, Andy Grove once said, "Success breeds complacency. Complacency breeds failure. Only the paranoid survive." The old boy network at IBM is still probably kicking themselves to this day for not taking Bill Gates seriously when he was trying to get them to invest in a desk top computer controlled by a mouse. When one of the head IBMers dismissed the idea by sarcastically saying, "Who'd want to work with a mouse?," they all laughed and turned Gates away. The rest, as they say, is history.
Like big stodgy corporations, small business owners can get complacent and numb to new ideas. One way to prevent growth is to simply stop growing. It's easier to do than it seems. Avoid this by continually going after new business and raising your yearly financial expectations. Create a long-term success plan to complement your short-term plan so your business can successfully navigate the natural tendency to become staid.
Effectual Versus Casual Reasoning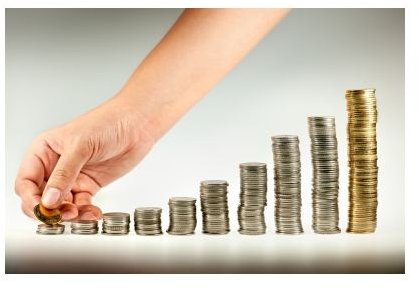 In her study, "What Makes Entrepreneurs Entrepreneurial?", Saras D. Sarasvathy studied the reasoning of 30 founders of companies that ranged in size from $200 million to $6.5 billion in annual sales. She found they shared a distinct form of rationality. Something we call "entrepreneurial." She defines it as effectual reasoning which is the inverse of casual reasoning.
Effectual reasoning, says Sarasvathy, doesn't begin with a specific set of goals. Instead, it begins with a given set of means and allows goals to develop over time. Casual reasoning on the other hand, involves making the optimal choice when given a set a means then reaching a pre-determined goal. While a casual thinker is like a general seeking to conquer fertile lands, an effectual thinker charts new waters in search of new discoveries.
Entrepreneurial Questions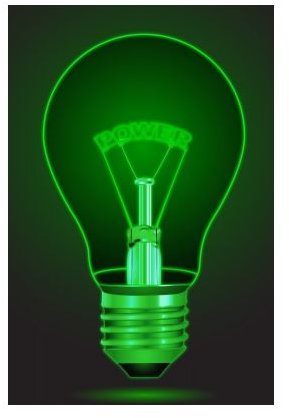 When a consumer called into Suzy Orman's show and told her he'd inherited money since being laid-off and told her he wanted to start a business with the money because he didn't want to be at the mercy of another lay-off, she told him that was not a good enough reason to start a business. Thinking like an entrepreneur starts with a burning passion. Without a passion and a focus, most people won't do the 24/7 job of janitor, secretary, accountant, buyer and president all rolled into one that start-up entrepreneurs typically endure before success comes. Ask the following of yourself:
What's your burning desire?
How will you turn that into a business?
Do you have a plan?
Are you a good money manager?
Who is your competition?
What can you do to outpace them?
If you can answer those questions with specifics that turn your burning desire into a winning business plan, go for it and pursue it with all the gusto you possess. Ask yourself, "what's the best that can happen?," and make it so.
References
American Express OPEN, "The Small Business Priorities: Growth, Hiring and Cash Flow," April 14, 2011, American Express OPEN Forum, https://www.openforum.com/idea-hub/topics/marketing/article/the-small-business-priorities-growth-hiring-and-cash-flow
Dunlop, Michael, "Top Earning Blogs - Make Money Online Blogging," Income Diary, https://www.incomediary.com/top-earning-blogs/
Williams, Geoff, "Rico Elmore, Fatheadz, When Regular Glasses Just Won't Fit," AOL Small Business, July 29, 2011, https://smallbusiness.aol.com/2011/07/29/rico-elmore-fatheadz-when-regular-glasses-just-wont-fit/
Sarasvathy, Saras, D., "What Makes an Entrepreneur Entrepreneurial?," Social Science Research Network, October 21, 2011, https://papers.ssrn.com/sol3/papers.cfm?abstract_id=909038
Image Credits
Jscreations, Freedigital Photos under Terms of Use
Worradmu, Freedigital Photos under Terms of Use
Digitalart, Freedigital Photos under Terms of Use