10 Innovative Products Made by Young Entrepreneurs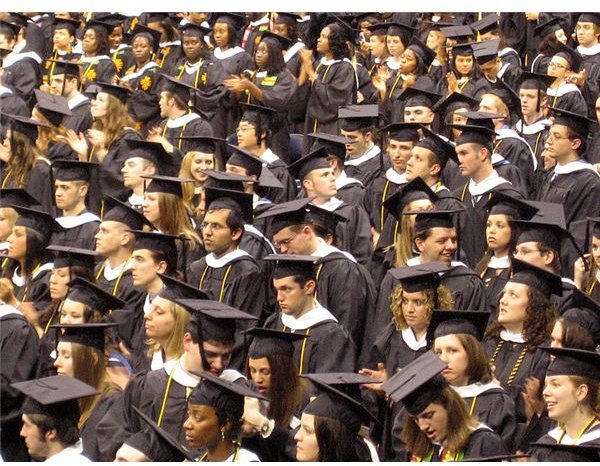 Innovation can come from anyone, anywhere, at any age. The process starts with a creative idea and the drive to see it through. While entrepreneurs are generally thought of as middle aged established business men, the young entrepreneurs of today are college age men and women with no or very little actual business experience. There are some very impressive products made by young businesspersons.
LifeServe Innovations
Zach Bloom (23) and Rick Arlow (22) are two life science students at Lehigh University in Pennsylvania who created a device that would open patients' airways quicker and easier than other tracheotomy systems available. As a result, the procedure can be performed bedside or in emergency situations instead of having to incur the time and cost of a surgeon performing this procedure in an operating room. The idea spawned from the fact that Rick was a paramedic and understood the importance of quick and simple life saving techniques. Interestingly enough, the device is designed after a viper's fang.
Kenai Sports (Live Proud)
Kenai Sports gives trashy clothes a whole new meaning. Two young adults created this line of clothing made of products collected from the landfill. Phil Tepfer, 24, and Charles Bagoian, 24, are two seniors at Babson College who developed this line of clothing in 2007. As a result, there is less carbon released into the environment (cotton is known for containing harmful chemicals) and there is less waste on the planet.
Krossover
Krossover makes a coach's job much easier. The software breaks game footage into clips and tags each clip with details about what happened, while recording and analyzing team and player stats Reviewing clips helps show players how they played and how they could improve. This is also a fantastic tool used for scouting. Vasu Kulkarni (24) developed this software in 2009 at the suggestion of his basketball coach from the University of Pennsylvania
Kickboard
Jennifer Schnidman Medbery (27) developed software to track student behavior and key concept comprehension. This software analyzes this information by looking for patterns and offering methods for improving the student's educational experience. Currently 15 New Orleans charter schools are experimenting with this software in the hopes that it will eventually be accepted into the more traditional public schools. Jennifer, a teacher herself from New Orleans, founded Drop The Chalk in 2009.
IdeaPaint
IdeaPaint was developed by John Goscha, a freshman in college, who was brainstorming ideas for a business project with college friends in a dorm room. They ran out of brainstorming space on the paper they had taped to the wall and from there, John came up with the idea of dry erase paint, which was launched in 2008. This paint can be applied on any smooth surface and is sold in well known home improvement stores.
AlterG Anti-Gravity Treadmill
Sean Whalen (23) designed an anti gravity treadmill which was originally intended for NASA astronauts. The AlterG treadmill is now being used by top athletes and for rehabilitation patients in hospitals and physical therapy centers. The idea behind this training/therapy is to encourage the body to slowly adapt to its normal weight with the benefit of the resistance which puts a lot less strain on the body.
Paper Feet
Would you ever consider walking around on billboards? Jimmy Tomczak (23) was looking for shoes that made the foot feel bare but still offered some protection. As a result, he founded TOMBOLO LLC, which sells shoes that are made out of recycled vinyl. The billboard vinyl is durable, waterproof and washable. These shoes are made by hand in Michigan.
Gemvara
In 2010, Matt Lauzon (26) from Boston came up with the idea of producing online custom jewelry. A customer can simply choose the design, stone, and medal preferred, have it manufactured, and delivered to his or her front door. Matt has suppliers for the gemstones and diamonds and manufacturers to create the jewelry. This product was inspired by the word "vara" which is the ancient Sanskrit word for 'wish'.
Luxury Motor Coaches
Ray Land, a 23 year old entrepreneur, got tired of taking school trips in buses with dirty bathrooms and broken air conditioners so he developed a line of luxurious charter motor coaches. The coaches include plush seats, granite countertops, WiFi, coffee machines, refrigerators, plugins, entertainment monitors, and scenic glasstop roofs. Some of the buses are even double deckers.
Pyknic
Andrew Marshall (24) and Stephen Thompson (23) started selling t-shirts that were designed with Sharpie Markers to fellow students in 2006. They founded Pyknic, which is the company that sells these t-shirts. In the United States, they are sold online at Hot Topic and Pacific Sunwear; the shirts are also sold internationally.
While some are reeling from the recent recession, the youth of America are out there benefiting from it by not joining the ranks of those who fall into the pessimistic economy club. These products made by young entrepreneurs are a prime example of Innovative college students who are getting a jumpstart on their careers even before graduating.
Resources
Image Credit: A crowd of college students at the 2007 Pittsburgh University Commencement by Kit under CC BY 2.0
https://www.lifeserveinnovations.com/
Fenn, Donna, "Jennifer Schnidman Medberry, Founder of Drop the Chalk," Inc., https://www.inc.com/30under30/2011/profile-jennifer-schnidman-medbery-founder-of-drop-the-chalk.html
Author unknown, "Sean Whalen doesn't let gravity get in the way of his ambitions! Founder of AlterG," YHP, https://yourhiddenpotential.co.uk/2010/09/20/sean-whalen-founder-of-alterg
https://www.fabulouscoach.com/
Tozzi, John, "America's Best Young Entrepreneurs 2010," Bloomberg Business Week, https://www.businessweek.com/smallbiz/content/sep2010/sb20100922_312662.htm