How to Run a Small Business on a Shoestring Budget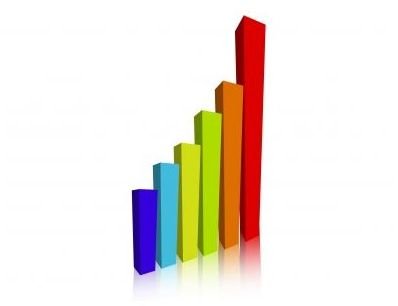 Any business incurs two types of expenditures: fixed expenses and discretionary expenses. Fixed expenses are unavoidable expenses such as license fees, taxes, costs incurred to meet mandatory safety stipulations, minimum wages for staff, and more. No business, regardless of the turnover or extent of loss can avoid such costs. The bulk of the expenses incurred on running a business is, however, discretionary. Small business on a shoestring budget need to evaluate all such expenses in relation to the returns or utility of such expenditures and make appropriate decisions on what to cut and where.
Wages and Salaries
Salary payouts is the single major expense for most businesses. As the adage goes "if you pay peanuts, you get monkeys" businesses will invariably have to pay more to acquire top talent. Small businesses can however, adopt some strategies to cut their salary expenses.
Hire generalists instead of specialists, even at a slightly higher salary than what specialists command. This way, a lesser number of employees can perform more tasks, leading to overall savings on wage bills.
Seek out talent in interns and fresh out of college graduates who are desperate for work experience and would be willing to work for less pay. Promise a challenging exposure and offer due recognition for efforts, which will look good on resumes.
Seek out full-time homemakers and others with talent who cannot work during regular work hours and offer flexible working schedules such as flextime and telecommuting. People who value such flexible arrangements will stay on even with marginally below par salaries.
Increase the component of variable pay, or pay for results. This not only motivates employees to perform better, but also converts a substantial portion of the salary from a burdensome fixed cost to variable cost pegged to actual profits or revenues.
Use independent contractors wherever possible, banding and disbanding a team based on specific projects, rather than hiring and retaining talent on a long-term basis. The IRS, however, may decide contract workers engaged on a continuous basis are actually permanent employees, so make sure at least a part of the contract work is done off site, and the talent pool keeps on rotating.
Outsource non core activities offshore to save on wage bills, when such savings offset the added tax liability, and problems related to coordination, quality, and control.
The entrepreneur who remains active in running the business does away with the need to appoint a separate manager, which leads to both a substantial savings and establishes better control.
Rent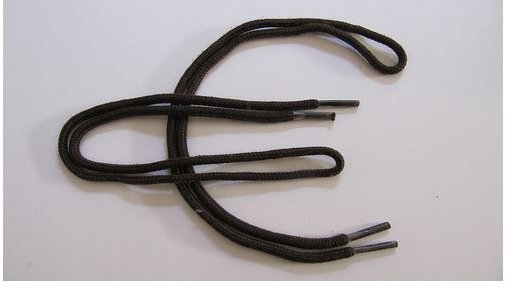 Another major outgo most businesses face is rent and office establishment costs. Retail businesses such as shops would invariably have to incur considerable expenditures for renting out showroom space and sprucing it up, as their very business model depends on a good location. Such retail firms and other establishments can still incur considerable savings by locating their back-end operations away from prime business districts to outlying areas where rent levels would be considerably less. Make sure the savings in rent will be more than any additional cost incurred by the employees to commute the extra distance.
Small start-ups can go further by setting up a home office rather than renting out space, until the business grows sufficiently larger to warrant a separate office. Another option is sharing office space, and using common services of a receptionist and other facilities.
Administrative Expenses
One direct area where most businesses cut corners is administrative expenses, especially office overheads. Some pointers in this direction follow:
Establish strict control over office stationery and supplies. Do not make a hard copy of any document unless absolutely required, and print on both sides of the paper.
Purchase office supplies and other consumables in bulk to avail discounts, and take advantage of special offers.
When making trips for delivery or any other purpose, combine several activities to a single well-planned and route optimized trip and save fuel.
Telecommute as far as possible instead of making business trips, and rely on Skype and voice chats instead of long distance telephone calls.
Leverage free resources available in the Internet. For instance make a free website using Weebly.com (link in reference section.) Take advantage of VistaPrint that offers huge discounts on business cards and other stationery products.
Adopt energy-saving tips such as switching off computers and devices when not in use, arranging data centers for free air flow to reduce heating and thereby, save on cooling costs. Clean fans and air-conditioning ducts and set air-conditioner temperatures for optimal efficiency. However, do not go overboard with green initiatives. Invest only in those green initiatives where the savings from the additional outgo to establish green technology exceeds the bank interest for such sums.
Try to make creative deals with suppliers and channel partners. This may include bartering, offering a platform to promote the supplier business, long-term exclusive purchasing agreements, or anything else to save on cash or obtain hefty discounts.
Advertisements and Promotions
Advertising and promotions requires considerable investment, and put a big strain on the budget of a small business. Advertisements and promotions are vital for the business to gain visibility and patronage, but businesses need to evaluate each type of advertisement or promotion against returns, and make suitable decisions. Do not go by the immediate increase in sales revenues alone. Some forms of advertisement may not yield immediate returns but may increase visibility and imbibe the brand in people's mind, contributing to a positive image and generating sales in the long run.
Small business on a shoestring budget especially need to take advantage of free or low-cost advertisement opportunities such as content article websites, blogs, and forum marketing available on the Internet, placing notice in bulletin boards of local supermarkets, clubs, and other areas, issuing flyers, advertising in free classifieds, issuing press releases instead of paid adverts, and more.
Evaluate returns generated from the money spent, or the utility of the spending. For instance, if renting a space for $10,000, and renting another space for $5,000 makes no difference in the revenue or business model, opt for the latter. But if the $10,000 space creates a positive image and adds invisible value to the firm, the additional outgo may be worth it even without any additional near term revenue, depending on the cash situation.
In an increasing competitive and cut-throat business environment, only the lean and mean survive.
References
"Starting on a Shoestring." https://online.wsj.com/article/SB10001424052970204456604574202171891667550.html. Retrieved July 22, 2011.
Image Credits: