Various Methods of Sales Tracking Per Employee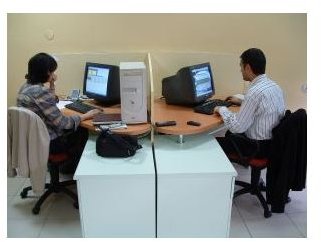 There are a number of ways to determine sales tracking per employee. The selected method depends on employer preferences and resources available. Tracking sales allows employers to monitor staff productivity and motivate personnel.
Personal Software
Software programs give small businesses the tools required to track employee sales and calculate commissions owed on the transaction. Intuit's Quickbooks is one popular program that offers sales tracking. According to Funding Universe, Intuit leads the way in United States personal finance software development. As of July 2011, Quickbooks accounts for approximately half of Intuit's company revenue.
Intuit introduced Quickbooks as a cost-effective method of bookkeeping for small businesses. By 1999, users enjoyed online payroll processing as one of the many advantages to using Quickbooks. Basic computer skills are required to use the employee sales tracking feature. A monthly program fee is required to access program features. Inuit offers extensive customer service assistance to all users.
To add a commission-based employee to Quickbooks, users follow three steps:
Add name to sales rep list.
Select Regular from the drop-down menu.
Under Payroll Info, enter the commission rate.
Additional software features allows users to generate a Sales By Representative Summary Report to view employee transactions within a certain timeframe. The report includes all sales documented on invoices or sales receipts. Sales tax and reimbursements are not included on the report. For a preview of employee earnings, users can enter sales figures into the Preview Paycheck Window.
Point Of Sale Systems
Point of sale (POS) systems are essential in restaurants and retail businesses. Systems consist of a terminal or computer attached to a cash register, bar code reader, optical scanner and magnetic strip reader. POS systems instantly record a transaction with maximum accuracy. Depending on the venue, POS systems may be connected to the Internet to immediately process information. They can also be designed to store information, until it is transferred to a larger system for end-of-day processing. Business owners request features to suit their needs, including employee sales tracking.
Unlike Quickbooks, where the information from all employees is put into the system by one person, authorized employees input their own information. When using POS sales tracking, the employer issues each employee a unique identification number. This ID number is used to login for each transaction, creating a documented record. This type of tracking allows users to monitor employee work-hours, commissions and hourly pay. Many companies allow users to view individual employee sales reports.
Businesses pay a monthly fee for a POS system service. When comparing systems, ask about customer assistance. If a system goes down, it is important to know resources are immediately at hand to correct the situation.
Manual Spreadsheets
The most simplistic method of tracking employee sales involves the use of a personal computer and a spreadsheet. Microsoft Excel is a well-known program, but most word-processing suites have spreadsheet capabilities. Users have the ability to customize text size and styles, and specify what information is recorded. Transactions must be recorded immediately to avoid inconsistent information. Users must purchase outside data storage to facilitate information recovery in the event of a system crash.
Information can be easily altered using simple spreadsheets. Users are advised to keep information under password-protection to avoid tampering. People with no access to word processing suites on their personal computers can find a number of spreadsheet templates for employee sales monitoring at various websites.
The biggest downside to simple spreadsheet tracking is that you get what you pay for. There is no formal assistance available for clerical mishaps or report generation. User forums, including Microsoft Excel help, offer invaluable information on spreadsheet construction and equations.
Employee Motivation
Once an employer starts to track sales by employee, there are a number of things they can do with the information. Employee shifts may be adjusted by adding or reducing personnel. Weaker employees showing less sales may benefit from additional training programs. Workplace motivational specialists recommend implementing incentive programs.
Motivational experts indicate workplace incentives increases employee productivity, creates higher sales volumes, decreases workplace accidents and minimizes workplace turnover. Once programs have been implemented, it is important that sales reports are continuously reviewed and reports are monitored to note individual changes in production levels.
Employers can issue trips, gift cards, lunch or delayed start times as low-cost incentives. They do not have to be large or expensive, but they must be attractive. Employees should aim to acquire what is being offered.
Wrap Up
When an employer decides to track employee sales, everyone benefits. The employer maximizes profit and has the ability to create a more productive work environment. Employees benefit from workplace incentives. There are ways to enhance sales tracking per employee that will suit every budget and every business format.
References
"Compensation Employee Incentive Systems Work!". Workplace-Motivation.Net. https://www.workplace-motivation.net/compensation-employee-incentive-systems.html
"Tracking And Paying Commissions Based On Sales". Support.Quickbooks.Intuit.Com. <https://www.support.quickbooks.intuit.com/support/pages/inproducthelp/Core/QB2K11/ContentPackage/Payroll/Common/task_pay_emps_commsn.html
"Employee Management". AlexandriaComputers.Com. https://www.alexandriacomputers.com/Employee-Management-fid51
"Bar Download: Bar Employee Sales Tracking Spreadsheet". BarBusinessOwner.Com. https://www.barbusinessowner.com/public/Bar\_Employee\_Sales\_Tracking\_Spreadsheet.cfm.
"Intuit Inc." FundingUniverse.Com. https://www.fundinguniverse.com/company-histories/Intuit-Inc-Company-History.html.
"Point Of Sale Definition". PCMag.Com. https://www.pcmag.com/encyclopedia\_term/0,2542,t=point+of+sale&i=49444,00.asp
Image Credits:
Writing Route Accounting Soft.- stock.xchng/tatlici