How Effective Are Daily Mail Promotional Activities?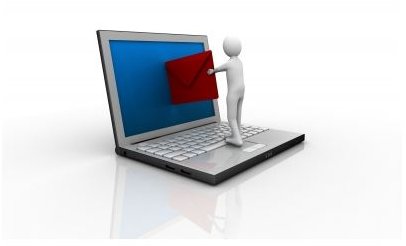 Organizations that indulge in promotions usually require website visitors to register; they include a check box seeking consent to send daily mail to an email or post address. Firms with a substantial brick-and-mortar presence may request their patrons to complete personal particular forms in retail and other outlets, to collect emails or postal addresses for the same purpose. The many dynamic possibilities of electronic communications, speed, and cost effectiveness of emails have all but edged out conventional post, but the latter still holds in some situations.
Some organizations send out daily mail to collected emails without bothering to seek consent first. The effectiveness of such methods is debatable, for most people view unsolicited messages, especially on a daily basis, as spam. Make sure to follow the stipulations of the CAN-SPAM Act, especially a visible option that allows the recipient to opt-out of the daily mail.
Visibility
An email popping up in the inbox on a daily or regular basis ensures that the product or brand always remains in the mind of the recipient. Most people do not act immediately, but retention through sustained visibility ensures they opt for this product or service when in need. Most people buy the brand or product that comes foremost to their mind, or for which they have ready access to information. Very few go through the hassle of undertaking fresh research.
Daily mail means that information is never too far and invariably in the top of the inbox, archive, or junk folder. A good subject title that makes explicit the nature and scope of the business by itself reinforces brand retention, even when the recipient deletes the mail without opening it. Recipients who delete mail without opening would most likely open daily mail promotions at least once, providing marketers with an opportunity to make explicit the brand, product, and offers in greater detail.
Connect
The effectiveness of the daily mail depends on its quality. Starting a daily mail scheme without ensuring fresh and enticing content for each mail is a recipe for disaster. Readers would soon get bored and discard them without even a glance. In fact, repeating the message might actually annoy readers and cause negative association with the product or brand, doing more harm than good.
Make sure every piece of mail adds to the user's knowledge. Entice the reader's interest with special deals, promotions that keep on changing, quizzes, trivia, free offerings, and more, to the extent that one mail leads to the next and readers look forward for the mail rather than consider it as an annoyance. Such efforts make readers connect with the brand or product, and the brand develops a group of loyal members.
Customize
Customization increases the effectiveness of daily or sustained email promotions. Tweak the mail to cater to the recipient's profile based on geographic location, household size and income, sex, age and other features. Such adjustments allow readers to connect better. For instance, offering a special discount for a product not available in a particular geographical area is meaningless and may annoy the recipient, whereas offering a special discount for a community ravaged by hurricanes might create a positive buzz and favorable image.
Personalize your message to ensure sustained visibility and commitment. Ways to personalize include addressing the recipient by name, offering unique deals or gifts on the recipient's birthday or anniversary, and more.
Disadvantages
Sending daily mail is among the most cost-effective methods to reach out to specific and targeted audiences on a sustained basis, but it has its share of disadvantages.
Collecting a list of emails is easy and sending emails is free, but preparing quality mailers requires considerable time, effort, and resources. It also means devising a barrage of promotional activities, revising them periodically, and ensuring that the company's billing and sales system recognizes and keep track of such activities. Such efforts become a continuous and full-time activity, and the returns should not just sustain the dedicated staff and resources required, but provide something extra for the scheme to become viable. Discontinuing the activity after a point would mean loss of the customer base built up painstakingly.
The proliferation of social networking sites such as Facebook, with its own avenues for creating pages, providing updates, and building groups, might make daily mail promotional activities redundant. Facebook offers the convenience of posting updates instantly visible to those subscribed instantly, recipients getting access to the most relevant information without having to click and read through mails, and more. Daily emails may still have its uses and retain its effectiveness, but they face serious competition from social media.
Reference
Source: author's experience
Image Credit: freedigitalphotos.net/renjith krishnan