What Are the Most Successful Home-Based Businesses? A Look at the Top 3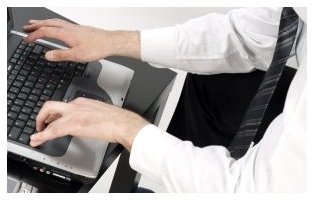 On the Rise
Let's face it, home-based businesses are on the rise. According to the U.S. Bureau of Labor Statistics, the number of home-based business is greater than 18.3 million. Out of that 18.3 million, 70 percent are estimated to succeed for at least three years. The most successful home-based businesses start out with one thing in common, an idea. From there it is up to the mastermind of that idea to either water the seed or leave it to die. Home-based businesses are the opportunity to start off fresh, even with an idea that has been developed before.
Key Industries
By creating a product or service that is affordable, appealing and useful to consumers, home-based business owners create lucrative long-term ventures that can be started with little to no cost, which allows for a transition between working full-time and working the business on a part-time basis. Successful business are found in almost every industry in the world, however, some of the most successful home-based businesses on record, that have grown to national or worldwide status and started out of the homes of their owners, include those in the health, beauty and technology industries.
Healthcare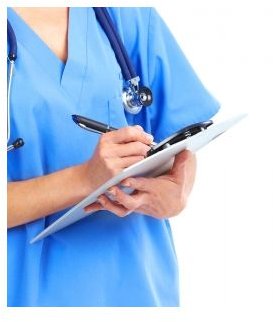 Today the health-care industry is booming. A vast majority of jobs in the economy are in the healthcare sector, from traditional medical services to outsourced medical technology. Home healthcare services are skyrocketing, allowing licensed medical professionals such as physical therapists, nurses, nurse practitioners, and eager learners who are willing to transition into the field, an opportunity to create a successful and viable home-based business. The Bureau of Labor Statistics reports that the home healthcare services industry will increase by 4.5 percent through 2016. This means there is a lot of opportunity in this area! One way to capitalize on this growth is to find a niche. That is what Scott Thompson did in 2005 when he started Life Matters, Inc., a home healthcare company that specializes in nursing care for people with neurodegenerative diseases such as Parkinson's and Alzheimer's Disease. The first in a series of companies founded by Thompson, Life Matters caters to residents in the Maryland and Washington, D.C. areas, however, a home-based healthcare company can have services that eventually become state or nationwide.
Technology
Entrepreneurs who are able to create thriving ventures take on specific philosophies to stay on track and motivated. Markus Frind, Founder and Chief Executive Officer of the company Plenty of Fish (PlentyofFish.com) suggests keeping costs low, while picking a business model that allows for simplicity – in his case, just using the computer and paying for monthly service. At Plenty of Fish, Frind taps into the online dating market that is heavily saturated by more popular companies with commercialized websites, however he keeps the Plenty of Fish website maintenance low and productivity high by focusing on ads rather than fancy site designs and keeps functionality to a minimum. At the same time, Frind keeps costs low by managing a small employee base. In this way, Frind suggests being able to enjoy the company he created and revenues rather than staying busy for busy sake. The goal is to ascertain the market of focus and either find or re-fine consumer needs in a way that is appealing to the market base, which is what Lisa Price has done to great success.
Beauty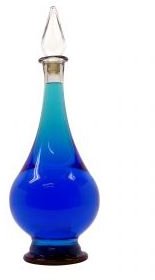 The founder and President of Carol's Daughter, a natural beauty products company, Lisa Price, has taken her business to multi-million dollar status, a business that she started at her kitchen sink. Inspired to make products that fulfill her skin care needs, she created creams, lotions and oils that caught the attention of family members, friends and neighbors before creating a mail-order catalogue, web-site and gift baskets that eventually found their way to investors who have helped Ms. Price bring the company to a national level. By selling the brand through various channels such as Sephora retail stores and the Home Shopping Network, her individual boutiques have grown across the U.S. as well. The Carol's Daughter brand was one of the first natural ingredient beauty companies that started as a home-based business to reach a level of success that is matched only by companies in the health and technology industries.
Successful home-based business are created to not only generate revenue for the owner, but to also find new and innovative ways to reach a specific market. That is what the three owners discussed here have done, taken a niche market and found ways to redefine it. Whether it is technology, healthcare, beauty or all three, great businesses cater to the needs of others while utilizing strong knowledge, skills and leadership expertise. So, these top three most successful home-based businesses are easily obtainable with time and motivation.
References
Carol's Daughter, www.carolsdaughter.com
Druxman, Lisa, Hot Business Trends for Moms, Entrepreneur.com, https://www.entrepreneur.com/article/217731, December 9, 2010
Home Business Magazine, Key Statistics on the Growing Home-Based Business Market, March 2010.
Life Matters, Inc., www.lifematters.com
The New York Times, Memo to Self: Don't Take It Personally, https://www.nytimes.com/2010/08/22/business/22corner.html, August 21, 2010
Plenty of Fish, www.plentyoffish.com
U.S. Bureau of Labor Statistics, www.bls.gov
Image Credits:
Medical - Sxc.hu/Kurhan
Bottle - Sxc.hu/barky
Businessman in office - Sxc.hu/CELALTEBER