10 Successful Filipino Entrepreneurs: Biography & History of Their Lives and Times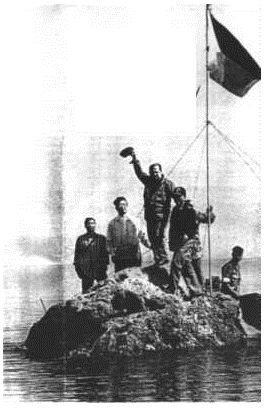 Editor's Note: This article was written in 2011 and reflects the opionions of the author at that time.
Profile of the Filipino Race
The Filipino race is well known to be a conglomeration of varying ethnicities and cultures, as they inhabit an archipelago of 7,107 islands. Although generally referred to as Filipinos, some are alluded to as Filipino-American, Filipino-Spanish, Filipino-Japanese, Filipino-Muslim or Filipino-Chinese. The distinctive groups take their roots from ancestors who, at some point in time in the annals of Philippine history, prevailed upon and influenced the predominantly Filipino-Malay race.
The most notable of these groups are those that are of Chinese descent, as their contributions are largely the business institutions that have provided livelihoods to generations of Filipinos. Although their critics contend that political affiliations and/or connections have contributed largely to their continued success, it cannot be disputed that their products or innovations are widely respected both locally and abroad.
Each biography included in our list reveals inspirational stories of ingenuities that stemmed from social responsiveness to the needs of their countrymen, combined with a strong-willed mindset to succeed.
Here's who I've picked to be in the top list of 2011:
Henry Sy – ShoeMart(SM) Department Stores
Tony Tan Caktiong – Jolliibee Foods Corporation
Cecilio M. Pedro – Lamoiyan Corporation
Alfredo M. Yao – Zest-O Corporation
Soccoro C. Ramos – National Bookstore
Mariano Que/Vivian Que Azcona – Mercury Drug Stores
Corazon D. Ong – CDO Foodsphere
Engineer Gregorio G. Sanchez Jr. – LactoPAFI
Ernest L. Cu – SPI Technologies / eTelecare International, Inc.
Diosdado Banatao-Computer Chips – Mostron and S3
1. Henry Sy - ShoeMart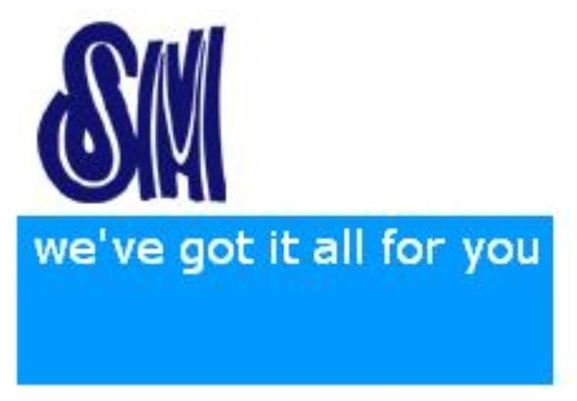 "There is no such thing as overnight success or easy money. If you fail, do not be discouraged; try again. When you do well, do not change your ways. Success is not just good luck: it is a combination of hard work, good credit standing, opportunity, readiness and timing. Success will not last if you do not take care of it."- Henry Sy, Sr.
Shī ZhìChéng, (Henry's Chinese name), was born on December 25, 1923, to an impoverished family in Jinjiang, a town near Xiamen, China. The entire family left China for good in 1936, so they could be with their family patriarch who was then a proprietor of a thriving variety store in Manila. Henry remembers having to clear the store's counter, which served as his sleeping place, after helping his father run the store for 12 hours.
Unfortunately, World War II came and their family store was burned down; but the war's aftermath gave him the opportunity to earn income by buying and selling post war goods including the shoes of some enterprising G.I. Joes. The success of the shoe-peddling business later gave the young man from Jinjiang, China, the idea of opening his own shoe store.
This was how Henry Sy, Sr. came to be the founder of the Philippine's largest retailing company known as SM. The acronym stands for Shoe Mart, the name of the small shoe store business he started in 1958 at the "Avenida", which was Manila's most popular commercial district during the post war era.
Initially, however, the young businessman encountered difficulties in finding a local shoe manufacturer who would cooperate with his ideas on the kind of shoes to sell. He was quite determined and confident in pursuing his plans because they were mostly based on his own research. He continuously learned from his customers, his employees, and his suppliers and practically studied the growing needs of the Philippine market.
Henry never lost sight of his goals even as he succeeded with his shoe store venture; he pursued a college degree in one of Manila's top universities, because education for Henry was a means to learn more ways on how to augment his income.
Today, after more than 50 years, the shoe store has evolved into becoming a network of 44 large-scale shopping malls not only in the Philippines but throughout Asia and lays claim to three of the world's top ten shopping centers: the SM City-North EDSA (ranked 3rd), the SM Mall of Asia (ranked 4th) and SM MegaMall (ranked 7th), which are all located in the Philippines. The malls have become typical destinations for family weekend recreation and leisure regardless of social stature, since the stores are strategically scattered throughout the country.
Henry Sy, Sr. was listed by Forbes in its 2010 edition as the richest man in the Philippines and was honored by the prestigious magazine in 2009 for being one of the Filipino Heroes of Philanthropy. Through the SM Foundation, solutions to social problems for health, education and spiritual assistance have been extended to people in remote areas, by way of mobile health and dental clinics, scholarship awards, and contributions for building public schools, Catholic chapels and youth centers.
2. Tony Tan Caktiong - Jollibee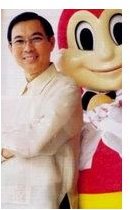 "Twenty-seven years ago we didn't have a firm vision that we would be number one, but we had a rough vision that we would go outside the Philippines. We also had a goal: to take care of our customers and employees and to enjoy what we're doing. Once we did all these things, the profits would come." Tony Tan Caktiong
Tony Tan Caktiong was born on October 07, 1960 to a working-class family from Fujian, China, who migrated to the Philippines during the post WWII era. Tony's father found work as a cook at a Buddhist temple in downtown Manila and accordingly scrimped and saved so he could open his own Chinese restaurant in order to provide for his family. His father's hard work and perseverance made it possible for Tony Tan Caktiong to earn a BS in Chemical Engineering at the University of Sto. Tomas, the Philippine's oldest university.
In 1975, Tony ventured into the food business by buying an ice cream parlor franchise from the once famous Magnolia Ice Cream House. The parlor was small and nondescript, which catered mostly to the well heeled shoppers of Cubao. They were customers who could afford to buy cleverly concocted but rather expensive cobblers, floats, milkshakes, banana splits, sundaes and parfaits.
However, most of Tony's regulars wished that the parlor had something else to offer, other than ice-cream concoctions. Hence, the small nondescript store started offering sandwiches, fries and fried chicken, which started to attract the attention of other tired and hungry shoppers, movie-theater goers and passers-by. The word fastfood was still unheard of at that time, but it was what the small store had to offer at affordable prices.
Soon after, customers started filling the store beyond its capacity as they patiently waited for their turn to be served. By 1978, Tony added six more ice cream parlors around Metro Manila, but the ice cream treats were no longer the attraction. Taking inspiration from America's fast-rising McDonald's food chain, Tony and his family decided to transform the ice cream parlors into fastfood outlets.
They strategized with their new venture by coming up with a unique name and symbol. Since Tony personally felt happy by working busily as a bee to produce honey, which in Tony's case was money, he and his family decided to work on the busy bee concept. Hence, they came up with the large red and yellow bee with an effervescent smile on its face and called it "Jollibee".
The once nondescript ice cream kiosk became Jollibee Food Corporation and braved the arrival of the McDonald's fast food chain in the Philippines in 1981. Jollibee came out unscathed as it became the first Philippine food chain to break the one billion peso sales mark in 1989. The groundwork for global expansion was laid out when it became the first food service company to be listed in the Philippine Stock Exchange, for which capitalization funds started pouring in.
The rest is history, as Jollibee now owns its former competitors in the local fastfood chain business, Greenwich Pizza, Chowking (oriental dishes), Red Ribbon and DeliFrance bakeshops and lately Mang Inasal (chicken specialty house). Today, these fastfood chains are found in different parts of the world along with Jollibee's globally recognized trade name.
Tony's management and leadership style garnered the recognition not only of the Philippine's local award-giving bodies but also that of the "World Entrepreneur Award in 2004, in Monte Carlo, Monaco" He is the first Filipino entrepreneur to receive the prestigious award.
In return, Jollibee Foundation was established in 2005, to specifically address the social responsibility of the company. The foundation provides assistance to its employees and communities on a nationwide scale regarding matters of education, housing, leadership and social developments, environmental conservation and responses to disaster problems in times of calamitous events.
3. Cecilio K. Pedro - Lamoiyan Corporation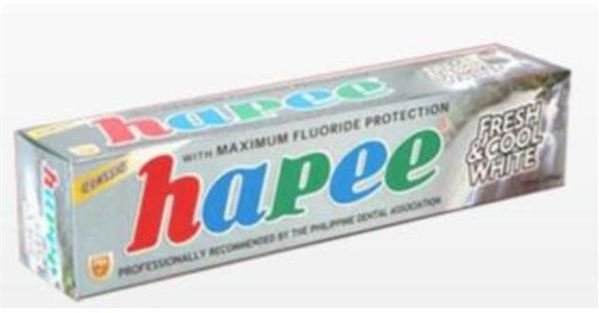 "Fighting multinationals was very tough. At first, everyone thought I was crazy. They told me, how will I survive this? True enough, it's by the grace of God that I'm still here in the toothpaste industry after 20 years. God is good," – Cecilio K. Pedro
Cecilio K. Pedro is another Filipino businessman of Chinese descent but his story is not the typical rags-to-riches tale but about turning adversity into triumph. He earned his business management degree at the Ateneo de Manila University, one of the more prestigious private schools in the Philippines.
He once headed Aluminum Container, Inc. which was the major supplier of the collapsible aluminum toothpaste tubes that were formerly used by local manufacturers of Colgate-Palmolive, Procter and Gamble and the Philippine Refining Company (now Unilever). However, technological innovations and the environmental concerns over aluminum materials prompted the multinational companies to make use of the plastic-laminated toothpaste tubes as an alternative. As a result, Cecilio's aluminum factory closed shop in 1985, but this didn't stop him from exploring other ways to put his factory equipment into good use.
Cecilio K Pedro decided to compete with the multinational giants by producing locally made toothpastes and hit them where it would hurt the most — the selling price. He founded the Lamoiyan Corporation, which became the manufacturer of the first locally produced toothpastes "Hapee" and "Kutitap" (sparkle). They were sold in the Philippine market at 50 percent lower than the selling price of the well known foreign brands.
Although Colgate countered by dropping the price of its toothpaste products 20 percent lower than their original price, Cecilio Pedro came up with another innovation that gave him a further edge in the local market scene. He developed multi-flavored toothpastes for children that came brightly packaged in tubes and boxes adorned with "Sesame Street" characters. Today, the market for the budget-friendly toothpaste brands has expanded to neighboring countries like China, Vietnam and Indonesia.
However, the low-priced toothpaste was not the only strategy that took Lamoiyan Corporation to the pinnacles of success. The company was lauded for having the "Most Outstanding Program for Equal Employment Opportunity" by providing work opportunities to the country's hearing-impaired community members.
Lamoiyan's employment program includes free housing for more than 30 deaf-mute staff, while the company's managers are required to learn sign-language as a means of communicating with the hearing-impaired staff. Since the founding of the Lamoiyan Corporation, about 180 deaf-mute students have received a free college education through D.E.A.F. which stands for Deaf Evangelistic Alliance Foundation, founded and chaired by Cecilio K. Pedro and officially recognized by the Philippine government's Department of Education and Culture.
Cecilio K. Pedro was awarded with an Honorary Doctor of Philosophy in Technological Management by the Technological University of the Philippines in recognition of his corporate and social achievements. Dr. Pedro ingrained his own belief through the company's corporate motto: "Making the difference for the Glory of God".
4. Alfredo Yao - Zest-O Corporation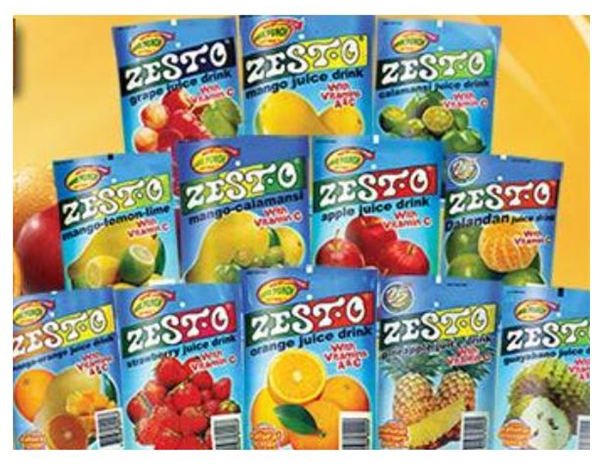 "When Zest-O was established, it had a single yet valuable mission, to provide products of immense consumer value and quality that exceeds even the scrutiny of global measure." Alfredo Yao
Alfredo Yao's story is yet another rags-to-riches tale of a self-made businessman who rose from poverty through hard work and determination. He had to face life's hard realities at the age of 12 when his father died; his mother tried to support Alfredo and five other siblings with her earnings as a sidewalk vendor.Through the help of a relative, he was able to finish his elementary and high school education. However, he was unable to complete his college education at the Mapua Institute of Technology, which he attended while doing odd jobs at a warehouse of a packaging company.
Through a cousin who was working with a printing press, Alfredo Yao learned the ropes on printing cellophane wrappers for candies and biscuits and went on to venture into operating a printing press business. The business thrived for about 20 years until Alfredo Yao saw the potentials of the "doy packs", then the latest European packaging technology. Initially, Alfredo's first intention was to offer the "doy-pack" packaging to some local juice manufacturers, but since there were no takers, he ventured into the juice manufacturing business himself.
In 1980, Alfredo Yao started concocting fruit juices in his own kitchen and launched the Zest-O orange drinks in the same year. It became an instant hit as every mother saw the practicality of putting the light but tightly-packed orange drinks in their kids' lunch boxes. Kids loved it that their chilled fruit drinks stayed cold and fresh till snack time.
Today, Zest-O drinks come in 12 variants and command 80% of the market for fruit juices. It has expanded its business to China, Australia, New Zealand, Korea, Singapore, the U.S. and Europe and has helped revitalize the fruit growing industry in the provinces, particularly the Philippine's native orange variety called "dalandan". The doy packs are being recycled by local cottage industries into handbags and are now being exported to other countries.
Aside from expanding the business by producing other ready-to-eat and ready-to-cook food products, Zest-O Corporation now owns the former Asian Spirit Airlines, which CEO Alfredo Yao aptly renamed as Zest Air.
5. Soccoro C. Ramos - National Bookstore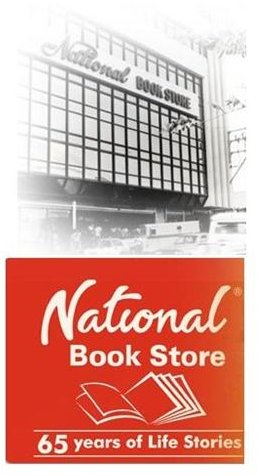 "You have to adjust to the flow of business. If you're not open to change, your business can't move on." – Socorro Ramos
The matriarch of National Book Store, the Philippine's largest chain of bookstores, which retails not only all types of books, but also greeting cards, office supplies and craft materials, was born as Socorro Cancio on September 23,1923 in Sta. Cruz, Laguna. Socorro's mother brought her and her elders siblings to Manila when she was ten years old. Her elder sisters helped augment the family income by working in a candy and bubble gum factory. The young girl, however, was able to get odd jobs during summer by peeling off the paper of discarded cigarettes for recycling purposes, and she was paid five centavos for every pack of cigarette given to her.
At the age of 18, her brother married one of the children of an established bookstore owner in Manila; hence, she was able to land a job as a salesgirl in one of its stalls. There Socorro met Jose, the son of the bookstore clan, who was to become her husband. However, it was a relationship that her parents forbade. Technically, Socorro's brother and Jose were related as in-laws, which made Socorro and Jose's love affair seemingly improper. The young lass was sent back to Laguna in order to cut short the affair, but the strong-willed Socorro went back to Manila on her own and married Jose.
The young couple braved their parents' anger, which eventually died down when Socorro's first-borns were twins. Jose took over a branch of his family's bookstore, which he and Socorro renamed National Book Store. As if fate was against them, World War II struck and the Japanese occupation prevented them from selling most of their books, since they were often regarded as questionable.
The war raged on and their bookstore was destroyed when Manila was declared an "open city" to America's bombing attacks in order to drive away Japan's Imperial Army. The post-war era saw the couple relocating their National Book Store to "Avenida", which worked out well because business started picking up in no time at all. Three years later, a storm tore off the roof of their establishment, which left them with nothing but worthless goods to sell. The couple didn't give up but instead tried to rebuild from scratch once again. This time they had a more definite goal. Every cent earned by the business was used to pay for a nine-story building, where the first official National Book Store was located.
Socorro Ramos's hands-on approach in negotiating with local and foreign publishers as well as suppliers gave the bookstore its low purchasing and low-selling power. She became acquainted with writers, book lovers and other personalities who could provide her with information about the changing times. After several decades, National Book Store has become an institution with 108 branches dispersed throughout the country.
Through the company's foundation, they have provided assistance to the underserved sectors of different communities by way of a mobile library, which brings books and school supplies for different socio-civic donation programs.
6. Mariano Que - Mercury Drugstore

Mariano Que initially worked as an employee of a drugstore during the prewar era but like most typical successful entrepreneurs, Que found his opportunities after the war and during the advent of the American occupation. The destruction of the prewar establishments left everyone starting and rebuilding from scratch, and those who had a wider perception of the people's needs seemed to had the greater advantage.
Mariano Que saw the demand for sulfa drugs, since most of the Philippine pharmacies hardly had enough resources to go by. Using his prewar experience as a drugstore employee, Mariano invested in 100 pesos worth of sulfathiazole tablets and peddled them in single doses so they could be affordable to the poverty-stricken sector. He rolled over his profits until he had enough money to build a wooden pushcart. That way, he could peddle a wider assortment of pharmaceutical products.
Other peddlers imitated his marketing and selling strategy, but Que made a difference. He had a reputation for selling only quality and unexpired medical products, and soon enough he had a steady clientele. By 1945, Mariano had saved enough resources, which enabled him to set up his first store, aptly called Mercury Drug. The Roman god Mercury carried the caduceus symbol, which was largely associated with the medical profession.
Despite the store's establishment, Mariano invested in motorized vehicles in order to provide drug delivery services to his valued customers. He also expanded his store hours to 17 hours a day, 7 days a week, since he recognized that the need for medication may come unexpectedly. In 1952, the stores were open 24/7, which made the drugstore become a valuable part of the community.
In 1960, the Ayala Group of Companies offered Mariano Que a space to lease in the shopping center that was about to be developed in the heart of Makati. Thus, the second Mercury Drug opened, this time as a self-service pharmacy. The rest is a history of more innovations and technological adoption of computer-guided controls and biological refrigerators. These improvements allowed the drugstore's expansion into other life-saving medications. The newer branches of today are superstores as they carry more than just medicines but other consumer products from food to household to health and beauty items.
Mercury Drug created a reputation that every Filipino household could rely on; and there was a store in nearly every town and city accross the country. Today, there are about 700 Mercury stores, some of which are under franchise. All these fulfilled Mariano Que's goal of making safe medication available and accessible to every Filipino community. Today, Mariano's daughter, Vivian Que Azcona, continues to uphold his company's visions and missions.
In return for their customers' unwavering loyalty, Mercury Drug celebrates their annual anniversaries by holding a free clinic to the indigent, for which the appropriate medications for their illnesses are likewise given for free.
7. Corazon D. Ong - CDO Foodsphere,Inc.

Corazon D. Ong is a dietitian by profession who used her knowledge to create affordable processed meat products that could compete with the already well known and established processed meat brands. Initially, it was only a hobby where she could put to good use her creativity and skill in culinary arts. She came up with corned beef, hotdogs, meatloaf, hamburger patties and ham, an entity that she later sold as a home business.
She founded CDO Foodsphere in 1975; as the product's reputation for affordable quality became widespread, the demand for CDO products likewise increased. The creative homemaker understood every mother's need for quick lunch fixes for their children but convenience should also come in affordable packages. Corazon likewise understood the taste preferences of Filipino children but her knowledge of ingredients and their nutritional values gave her product the advantage.
Today, CDO Foodsphere is a highly-recognized supplier of meat toppings for Yum! Restaurant International, a known operator of global Quick Service Restaurants (QSR) , which includes Pizza Hut, KFC, Taco Bell and Long John Silver . Locally, CDO supplies the meat toppings to nine out of ten QSRs operating in the Philippines. The clamor for CDO products stems from numerous awards and recognitions that the processed meat products have received, owing to their quality and excellence.
8. Engineer Gregorio G. Sanchez, Jr. - Lactopafi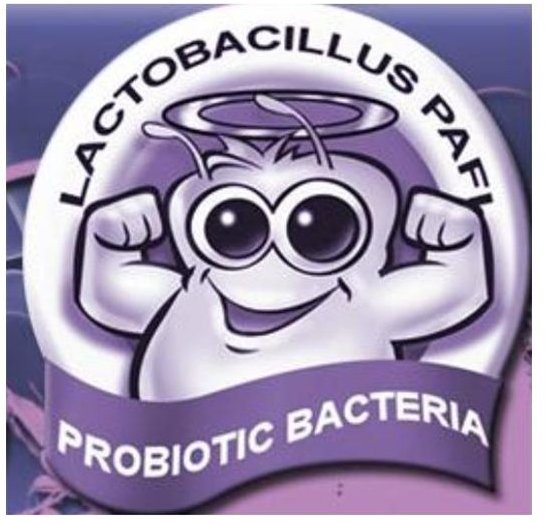 Gregorio G. Sanchez, Jr. is a civil engineer by profession formerly engaged in civil construction works. He served as a Provincial Board Member in Cebu City, where one of his concerns was the malnutrition among the pigs being raised. On his own, he went into research and performed experiments using only pots and pans and a small tank as his equipment. His persistence finally led to the development of a food supplement that would smother the bad bacteria in livestock, which he called "LactoPAFI Probiotic Bacteria.
The success of the probiotic bacteria developed by Engineer Sanchez later on gained global recognition as a superior bacterial strain for its ability to restore good bacteria to the body. This gave the engineer greater confidence for developing a health drink (LactoVitale) and personal care products like soaps, shampoos and toothpastes with LactoPAFI as an important ingredient. As a result, his LactoPAFI products are now being exported to Norway, France, Australia, New Zealand, Hong Kong, Japan and the U.S. The US FDA issued its approval of the product in 2005 while locally garnering recognition for product excellence from different award giving bodies.
9. Ernest L. Cu - SPI Technologies Inc.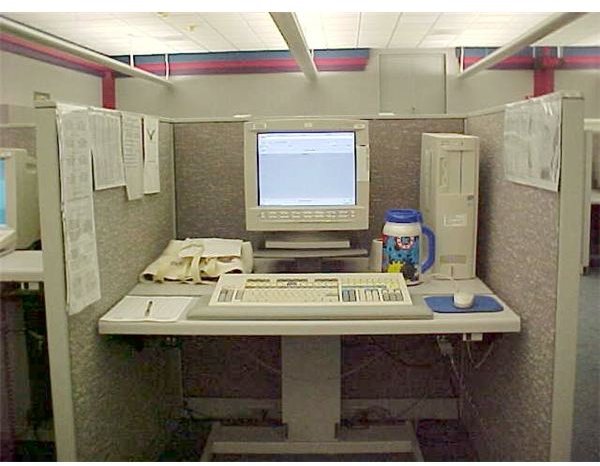 Ernest L. Cu transformed a simple data entry service company into becoming one of the country's largest outsourcing service providers. His company's core business sources are mostly contracts for generating projects, which involve customer service relationships and IT services. The CRM services became quite successful, which spurred the growth of telemarketing services.
The demand led to the establishment of the first call center in the Philippines in 1999, which was initially called as "e Telecare International". The center is largely focused on providing U.S.companies' outsourcing needs. The call center company later changed its name to eTelecare Global Soltions in 2004.
Cu's company greatly values the services of the human resources behind his company; hence he acknowledges that his most immediate social responsibility is to provide a lucrative source of livelihood to its more than 6,000 employees and their respective families.
10. Diosdado Banatao - Computer Chips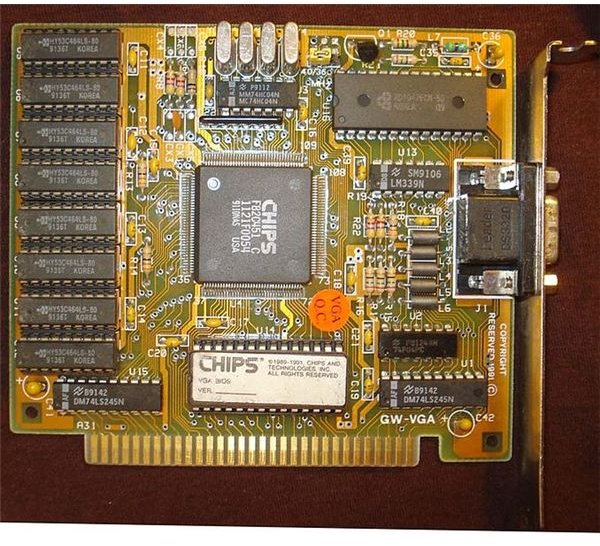 Diosdado Banatao was born to a rice farmer in an upland faming barrio in Cagayan Valley and to a plain housewife; hence, one would have hardly envisioned him as a Filipino version of Bill Gates,. As a child, he used to walk barefoot just so he could acquire an elementary and high school education. Determined to pursue a college education, he went to Manila, took up electrical engineering and eventually graduated cum laude.
Due to his excellent academic performance, he was able to land a job as a pilot trainee of Philippine Airlines. This paved the way for a job offer as a design engineer coming from Boeing Co., which brought him to the U.S. Thereafter, he pursued and completed a Master's Degree in Electrical Engineering and Computer Science at Stanford University.
It was while working with some of the leading-edge technology companies that Diosdado Banatao had the opportunity to design the first single-chip 16-bit microprocessor-based calculator. In 1981, the inventor Ethernet was looking for a more efficient method of linking computers and Diosdado was assigned by Seeq Technology to do the task. This was how Diosdado Banatao came to develop the single-chip controller that provided the data-link control and the transreceiver in the first 10-Mbit Ethernet CMOS.
Diosdado saw the opportunity of setting-up his own company by designing chip sets; in no time, he was able to raise $500,000 as seed capital to put up Monstroni 1985. His company's determination paid off after they successfully developed the first system logic chip set that lowered the cost of building personal computers that were more powerful. He then went on to build another company called Chips and Technologies, which created another chips set for enhancing the so-called graphic adapter.
In less than a year, Diosdado's company realized sales of $12 million in the first quarter alone, thus creating a tremendous response from investors when the company went public. In 1996, Diosdado sold the Chips and Technologies Co. to Intel for $430 million.
Diosdao Banatao went on to invest, oversee and sell companies by assuming the role of master investor and master capitalist. In all these successes, Diosdado never forgot his roots and Filipino heritage. His "Banatao Filipino American Fund" provides assistance to Northern California students who are of Filipino heritage, to help them build a future by pursuing a college degree in engineering. The elementary school he attended in Cagayan Valley is the only public school in the region with the most modern computer system.
These ten great Filipino entrepreneurs worked their way through different challenges in order to succeed. They succeeded by keeping their sights focused on goals that are governed by the values of business ethics and social responsibility.
For more inspiring stories, check out the other profiles in Bright Hub's Collection of Interviews and Biographies of Successful Entrepreneurs.
Reference Materials and Image Credit Section:
References:
Image Credit: