What is Multilevel Marketing: Will You Make Loads of Money? Find Out Here

About MLM
MLM is a marketing strategy that attained its peak in the 1990s. MLM is a way of selling the products through a chain of independent individuals. They sell usually over phone or go door-to-door. A distributor makes money from his own sales as well as sales of those he recruited as associates. No one gets a salary, they earn solely through commissions and bonuses. The MLM companies charge a fee between $25 to $100 to the new distributors and give them a brochure containing information, prices and instructions for selling a list of products.
There are people who say MLM is a scam. However, it is absolutely legal and individuals who understand it and make dedicated efforts have made millions of dollars. You join a distributors' network and become an authorized distributor. If you involve five people in your group, you'll get commission on the sales of these five people along with that from your own sales. These five will each get another five into business and there will be 25 people in your network. The pyramid keeps increasing and so do your commissions.
What it Takes to Succeed
If you plan to join a multilevel marketing company, there are certain unavoidable facts that must be considered in order to make money and be profitable.
Learn About the Company
Don't get influenced by the distributor quick money. Spend some time to learn about the company. Ensure the organization has all the required legal documents to prove they are a legitimate business. It's even better if some effort is taken to learn the policies and regulations of the company.
If you really want to make money through MLM, do not join a new company because you won't know anything about the owners or their track record. You won't know whether they are to stay in the market or they will disappear after collecting initial money from associates such as you. The well established companies with brilliant track records give you a feel of security. Talk to the people already members of the companies. Ask them if the company pays them regularly.
It's all About Selling
All the MLM companies have one thing in common-they all sell some sort of tangible product. As soon as you become a member of a company, you begin to endorse its products. So, your belief in the quality of the products is of utmost importance. Before signing on, ask a few established distributors for their opinion on the products and if they actually use these products themselves.
If you are not confident about your marketing skills or you hesitate talking to new people, then MLM is not the right business for you.
You Must Give it Time- A Lot of Time
If you are extremely busy throughout the day and think of joining an MLM company part-time, a few hours a day is not sufficient for this type of business. It will consume most of your time. There are always meetings, marketing schedules, seminars, follow-ups, etc.
They say you can do it in your spare time, but these companies really require at least eight hours a day. So "spare time" shouldn't be considered a reality.
Be Prepared to Face the Rejections
Everyone has different interests and it's not necessary that all your prospects be interested in multilevel marketing. If a family member or good friend of your is not joining as a member, don't take it as a personal matter. Just find the right prospect.
Why is it Controversial?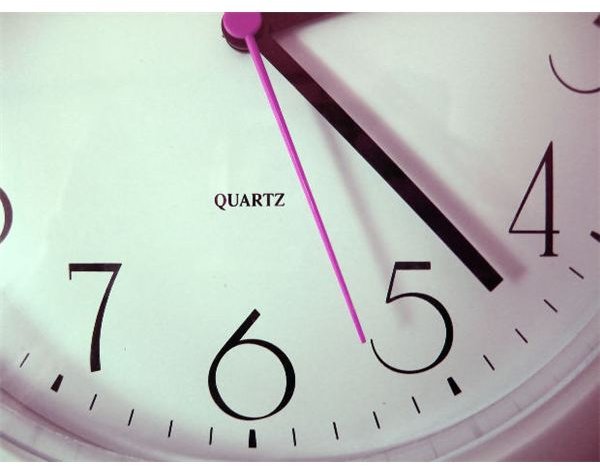 Saturated market
There are people who say that MLM marketing is saturated because of its unlimited number of distributors. Especially, it attracts most of the lazy people who think of making money from the selling made by people in their member community.
Lower Success Rate
MLM cannot fulfill the promises it makes to everyone. It has seen the lowest success rate ever demonstrated. If you analyze the available data from various companies, you'll find out only 0.1 percent of distributors really make any money. The rest, or 99.90 percent fail to break even, let alone bring in big money. To increase your chances of success, read the article, Risk Management in MLM.
Minimum Sales Requirement
Most multilevel marketing companies demand their distributors achieve a minimum number of monthly sales in order to receive any profit shares. You'll be shocked to know the distributors themselves purchase products to meet the requirement for compensation.
Immature Distributors
In addition, many distributors don't know anything about target marketing. They just start reaching out to any consumer they can find and sometimes affect personal relationships in a bad way.
There are only a few distributors who understand the real concept of MLM marketing and target only those people that show an interest in this kind of business.
Recently, many state attorneys have started investigations into the business of MLM. It has opportunities if you really like it and want to spend time on it. Otherwise, it's best to stay away.
Now that you know the answer on what is multilevel marketing, if you don't research the company, understand rules and procedures, payouts to associates or members and how to really sell yourself and the product, MLM may not be for you.
References
1- Xardel Dominique, The Direct Selling Revolution. Understanding the Growth of the Amway Corporation (1993). Blackwell Publishing.
2- William W. (2002). "Marketing Fraud: An Approach for Differentiating Multilevel Marketing from Pyramid Schemes". Journal of Public Policy & Marketing
Image Credits
1- Denismoura/wikimedia commons https://pt.wikipedia.org/wiki/Ficheiro:Mlm-software.jpg
2- Ladyheart/MorgueFile https://www.morguefile.com/archive/display/132522