Learn When it's Time to Buy Employee Theft Insurance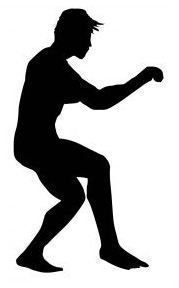 Employees Do Steal
There are many statistics on the Internet regarding employee dishonesty—some frighteningly high. Obtaining employee theft insurance is one step in battling the problem; however, you also must be diligent about company policies, consequences and checks and balances to sway theft.
The National Retailer Federation (NRF) says theft from employees in 2010 was $19.5 billion! This statistic affects all kinds of business as well so don't think you're safe from these types of losses.
Theft from your workers can include inventory, parts, computer software or IT elements, proprietary information, clothing, and even the very small item such as toilet paper, pens and copy paper for use in their own homes. It's a big problem and it's growing so obtaining an insurance policy to cover you in cases such as these is very prudent.
Coverage You Need
Many business general liability policies will include some sort of employee theft coverage; however, most are set at low limits—often as low as $10,000 depending on the policy and these limits may not be enough for your needs.
The website Chief Executive.net offers some tips on employee dishonesty and theft including needed amounts. For example, if you own an all cash business such as a bar or restaurant—you will need at least $500,000 in coverage.
Insurance underwriters will base the cost of this type of insurance based on business type, number of employees, job descriptions and employee's access to inventory or other assets. In today's world of the "me generation" employee theft insurance is a must.
First, ask you insurance broker how much (if any) coverage is in your general liability policy and if it is low ($10,000 or less) ask them to offer up quotes for both $500,000 and $1,000,000. Premiums depend on the carrier, type of business and employee access but what if your workforce theft rises to high levels and you don't have enough coverage? You'll be the loser as theft by staff is often hard to prove, especially if there are no witnesses.
Preventing Theft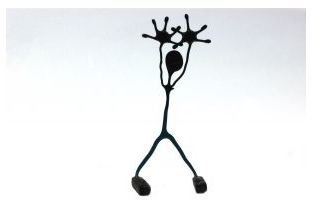 Along with purchasing theft insurance keeping you protected from internal thieves, you need to develop good policies and plans on preventing theft in the first place.
Handbook – Make sure your employee handbook includes a statement on theft from within with a no-tolerance policy. Include how theft will be dealt with, investigated and the specific consequences of theft occurrences. Offer up documentation backup including examples of incident reports, witness reports and do let them know law enforcement will be a part of the investigative process.
Alternate Staff – Even top leaders in your organization can be tempted so implement a way to alternate staff that handles cash, bank accounts and deposits, and inventory. If you allow the same people to control all or any of these elements with no double-checks by other staff or alternating tasks, expect theft to occur.
Auditing – Even if you must utilize an outside audit firm, annual investigative audits can help determine if you're missing anything and expert auditors can track timelines and loss amounts based on financial statements. Annual or bi-annual inventory audits are also a must do.
Controls – Inventory controls should be set up including invoice numbering skips. For example, if you issue invoices to customers, your software should track if there are gaps between invoice 100 and invoice 105—meaning what happened to invoices 101, 102, 103 and 104? Your invoicing system should also prevent employees from deleting invoices—even if errors are made—invoice errors can always be analyzed to determine if indeed an error did occur and a new invoice had to be issued.
Pre-Screening – Perform background checks on employees who will be working with valuable equipment, assets, inventory or cash and if you find they have a history of problems with theft, don't hire them.
Be Strict – Many employers feel the need to offer the guilty employee the chance to pay back cash stolen or make payments on equipment taken. This is never a good idea and only supports those who may be thinking about stealing more willing to steal—they know they'll only receive a hand slap. If your policy states, caught employees will be terminated, fire the employee—you can always put in a claim if you have proper employee theft policy.
Whistleblowers – Some business owners may dislike the whistleblower method but in my opinion if any of my employees come to me because they witnessed employee theft—I want and do investigate the accusation. You'll get to know the ones who are only attempting to cause harm to co-workers so investigate what employees are witnessing—even if it's a top level employee being accused.
Obtaining Coverage
Because theft from staff is growing it's difficult to give average costs of this type of insurance coverage but you should obtain at least two to three quotes. Because many insurance brokers utilize the same underwriting companies, obtaining more quotes probably isn't necessary.
Keep in mind if you can afford between $500,000 and $1,000,000 of coverage, do so, but also consider the access your employees have to valuable property or cash. Your insurance broker can help you determine the coverage limits you'll need by answering a few simple questions about your business along with exploring various job descriptions.
References
Jolene Weitzel - Brown & Brown Insurance, Taos New Mexico - Telephonic Interview
Grannis, Kathy (2011) NRF Press Release –retrieved at https://www.nrf.com/modules.php?name=news&op=viewlive&sp_id=318
Stettner, Morey (2010) Chief Executive.net – Win the Fight Against Employee Theft - https://chiefexecutive.net/win-the-fight-against-employee-theft-2
Bright Hub Further Reading:
Understanding Whistleblower Laws
Image Credits:
Steal - Sxc.hu/mzacha
Hand Up - Sxc.hu/buzzybee