Ten Top Tips for Successful Trade Show Marketing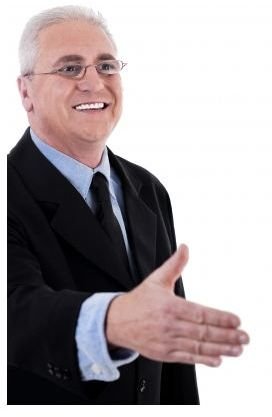 Market Your Business Like an Expert
A trade show is a meeting venue where buyers, sellers, and other participants of a particular industry meet to interact for mutually beneficial business ventures and for sales of their products. Effective marketing is crucial to the success of a business. A well-organized annual trade show can boost sales for existing businesses and it can also be a launching pad for new products, with a higher impact for recognition and sales. Innovative technology, superior marketing skills and attractive product displays can be used in an individual booth or stall to attract buyers and long-term customers.
Marketing at a trade show means, local, provincial and national businesses can find higher visibility and therefore, greater success. Trade shows are platforms for revitalizing opportunities for the success of a business. For consumers and business owners, trade shows become crucial for understanding the latest trends in the industry and for getting an insight into competitor's products and services. It is a venue for exchanging business cards and creating new relationships, for accelerated business success. Marketing strategies for trade shows include everything from hands-on activities to powerful booth displays.
Benefit From Working With Organizers
Trade show organizers use online directories for businesses and website visitors to search for companies that they want to do business with. Through online directories, consumers can find the floor areas of the particular companies participating in the trade show. Organizers can publish your trade show and your company information free of charge through their websites to get more attendees. They provide specific websites for each market and thus you can advertise your business all over the world. Organizers can arrange everything from gifts to hostesses for your show. Speak regularly with your assigned account manager to gain the most benefits from their services. Ask for a buyers list and discounts for advertisements in the show directory.
Pre-planning and Groundwork
Showcasing your business at a trade show, fair or exhibition, now involves pre-planning by intense texting, messaging and using social networking sites to reach a wider audience. Arranging the booth location, exhibiting pertinent information, using giveaways, and having entertainment are all effective ways of maximizing your marketing strategies for trade shows, whether it is a virtual show or a face-to-face event. It generates business and valuable leads to prospective customers. Other strategies include a brochure with your company's information that can be sent out to your potential clients. Include the booth number of your upcoming trade show.
Networking Through the Internet
Return on marketing investment (aka ROMI) is a crucial element being focused on by the new breed of result-oriented marketers. With social media marketing, and Internet marketing emerging to be the upcoming trend in successful marketing, businesses are geared for profit generation through a digital media blitz.
For instance, many businesses are on Twitter, Facebook and other forums showcasing their wares. They reach a wider audience just by increasing their connections through these forums. Marketers can promote their upcoming trade shows by personal invitation to all the people in their network. Thus the new-age marketer is poised to have unprecedented markets by using his networking capability through the Internet.
Gain the Attention of Your Audience with Hands on Activities
We might not remember seeing all the different products, but we will never forget what activity we did at a trade show. One of the best trade show marketing strategies is to provide hands-on experience to visitors. Consumers buy products that they can use effortlessly. While innovative companies are going head-to-head for market space, many let customers play with the built-in touch screens of electronic products, for enjoyment and practice. Portable products can be given to the visitors to experience the convenience in having the ease and comfort of portable products. While consumers handle your products, it gives you an added advantage of explaining the qualities of using it. Use your sales techniques to convince the customer about the quality and durability of your product. Provide details of sales assistance and after sales service.
Microphone, Slideshows and Videos
Let your booth attract the strolling visitors to stop by, to watch video presentations. A microphone with a small speaker can attract passers-by to stop and listen to your promotions or a description of your product. Getting the word out is crucial to the success of your enterprise, whether it be language programs or state-of–the-art technology. Keep it simple and focus on quality. Maintain the integrity of your image with panel display videos, seamless video walls, portable audio gear, and wireless microphones that filter through high level of background noise. High quality rentals of equipment and accessories are critical to your show's visibility.
Catch Their Eye with Well Designed Graphics
Hanging banners, waveline and fabric displays, and panel systems can be made available to enhance the professional look of your booth. Make maximum use of lighting to illuminate your displays. Your booth should be well positioned with contemporary presentation that captivates the audience. There are amazing ideas that you can use while staying within your budget. Retractable banners and double-sided telescopic banner stands with rich graphics and versatility can be used to proudly display your themes and messages. A scrolling banner with battery is low-cost and good for table top displays at trade show booths. Removable custom wall graphics and even green banner stands are perfect for attracting your potential clients.
Giveaways are Priceless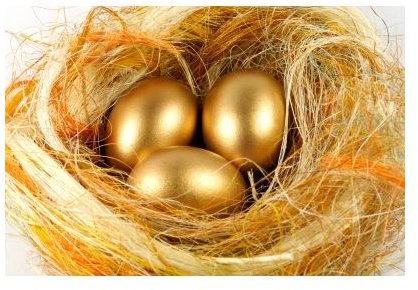 Stock up with brochures, business cards, samples and price lists. Have cost-effective giveaways with your company information on them. It is better to have different products to give away to the more interested potential clients. From compact sticky cubes to mini flashlights, your giveaways should be practical and memorable. You can get your business name, address and phone number printed onto your giveaways. Research your niche market and know that your giveaways are products for direct marketing. Your gifts will be a constant reminder of your products and services to the recipients. You are actually sowing the seeds of brand recognition through your promotional gifts.
Meet Fellow Exhibitors and Communicate Well with the Media
It is worthwhile to wander through the trade show site to see the show as a visitor would do. This can give you some great ideas to better set-up your displays. Meet the members of the media and give pertinent information about the offers of your company to maximize your trade show marketing success. Get to know your competition and prepare yourself to make better offers to potential customers. Use your opportunities for business networking, where you can actually boost your business through word-of-mouth marketing partners. You can even plan a follow-up meeting with your new friends for a business lunch or a meeting at the office.
Your Staff, a Key to Your Success
Pick your best performers to be present or pitch when a lead is generated. High energy staff should be dressed in uniformly customized clothes, and shirts that are apt for your products. It is important to project a unified group working in a synchronized manner, rather than a casual or order less group of non professionals. Your company logo should appear on name tags and all the items in the booth. Never let an employee tail a customer. Instead, have your employees be available to greet all that visit your booth without pressuring them. If you do not have excellent presenters, hire professionals who can project your image well.
Your Booth Should be a Place of Business
Give out your information and collect the information of your visitors, so that you can effectively follow up after the event. Exchange business cards, collect orders, make appointments and demonstrate the details of your product. Make special offers if the orders are placed during the show. Speak to the visitors one at a time, with undivided attention. Nothing is more important to a customer than personal attention.
Create a buzz so that your trade show booth gets optimum results. Build connections, relationships, and long lasting business contacts with other exhibitors, while you are sharing floor space.
This method was even commonplace centuries ago, when people congregated to barter their wares in public places. The success of a business is all about establishing solid and long-term connections. That is the reason why trade shows are so popular around the globe.
References
International Association of Exhibitions & Events, www.iaee.com/resources/
Empire Promos, www.empirepromos.com
Trade Show Marketing, Canada Business, https://www.canadabusiness.ca/eng/guide/2050/
Image credits:
Shaking hands: photostock / FreeDigitalPhotos.net
Golden eggs: scottchan / FreeDigitalPhotos.net