An Overview of Solicitation and Cold Calling Laws: Know the Rules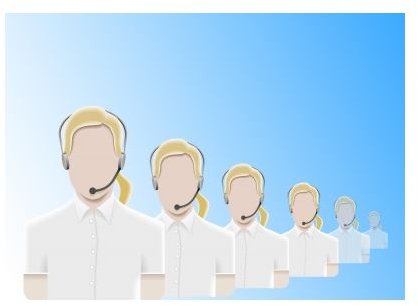 What is Cold Calling?
Cold calling is a method of marketing a service or product by calling prospective clients without an introduction, to determine if the potential client has a need for, or interest in, the caller's product. While any business can cold call to good effect, usually financial and stock brokerage firms adopt this route to widen the customer base.
Cold calling, like all other marketing efforts, benefits the customer in providing them with potentially useful information. Many people however used this method extensively to con people and promote scams, and as such, people widely regard the concept in a negative light, and the government has enacted several laws and regulations that restrict the scope of such calls and provide a code of conduct.
FCC Rules
The major solicitation and cold calling law is the Federal Communications Commission (FCC) rules, promulgated in accordance with the Telephone Consumer Protection Act of 1991. This rule strives to regulate telemarketers, to eliminate unwanted and offensive telephone calls. To stay on the right side of this law, make sure to:
Identify the name of the caller and name of organization upfront, provide an address and telephone number, and state the purpose of the call. Proceed with details only if the receiver agrees or shows interest.
Do not make unsolicited calls between 9 P.M. and 8 A.M. at the called party's location.
Do not block the number – allow people with caller ID to record the number.
Make sure a person makes the call. Do not use automated dialers, pre-recorded, artificial, and/or automated messages, or telephone facsimile machines.
Establish and maintain a do-not-call list. Once people make a request for inclusion in this list, refrain from calling them even if the firm has established a business relationship with such people.
Write down a cold calling policy for the organization, stipulating the basis for selecting people, the structure of operations, what to do in all possible situations, and more.
Train telemarketers and other employees involved in the process, on the rules and conventions, and especially how to use do-not-call lists.
These rules do not apply to calls made to parties with whom the caller has an established business relationship and calls for which the calling party has received prior express invitation or permission.
The New York Stock Exchange (NYSE), National Association of Security Dealers (NASD), Financial Industry Regulatory Authority (FINRA) and States Securities Exchange Commissions have their own rules, which run more or less similar with the federal stipulations. Several states have also enacted state laws to regulate cold calling.
Federal Do Not Call List
Apart from the firm-specific do-not-call lists, the Federal Trade Commission and the Federal Communications Commission has established a National Do Not Call Registry. Any individual may register their phone in this registry by accessing donotcall.gov or calling toll-free 1-888-382-1222 from the number to register. Once registered, such numbers remain in the list for five years, unless the person withdraws the number from this list.
The law require all cold callers, with a few exceptions, to check the "National Do Not Call Registry" and update entries from the national list to their firm specific do-not-call lists at least once every 31 days.
The federal do-not-call stipulations extend to both organizations and individuals. The only exemptions are political organizations, charities, and telephone surveyors. Other companies may ignore inclusions in the federal do-not-call list only for people with whom they have express written permission to make telephone contacts, or with whom they have an established business relationship. The criteria for determining "business relationships" include having made a financial transaction, security position, money balance, or account activity with the firm within the past 18 months, or the person having contacted the firm regarding some product or service within three months. The do-not-call stipulations do not apply for individuals calling their friends, family members, and acquaintances.
Preventing Violations
Failure to adhere to FCC provisions can result in a federal lawsuit with potential fines of $500 per day for each offense. If an organization violates these guidelines in an intentional systematic fashion, the Attorney General of any state may bring action for a permanent injunction to a federal district court. Cases of such intentional violation attract potential fines of $1500 a day per offence, or actual damages. Individuals can also file a state civil court against a company who makes more than one cold call per year, and seek an injunction, damages, and a fine of $500 per violation. In addition, for brokers, the stock exchange may slap a separate fine, suspension, or bar.
Adopt the following means to avoid possible violations of solicitation and cold calling laws to stay on the right side of the law:
Train telemarketers on not just the mandatory required regulations, but also on best practices. Provide clear-cut and precise information, in detail. Most people complain more because they think the call is a scam, rather than because they know the caller has violated some rule. Providing in-depth and comprehensive information, with follow up means such as websites, convinces callers of the genuineness of the message.
Make sure to ensure compliance with all the regulations: federal, state, and from regulatory institutions.
Be aware. Many telemarketers work late nights and inadvertently violate the 9PM restriction. For instance, a caller from the West Coast can easily violate this stipulation when making a call to someone on the East Coast.
Have a computerized system in place and before calling, check whether the number is in do-not-call lists, or has been called within the last year.
Adherence to the regulations allow companies to leverage the benefits of this effective marketing tool without worrying about adverse consequences.
References
Image Credit: freedigitalphotos.net/idea go