Understanding the Difference Between Entrepreneur and Entrepreneurship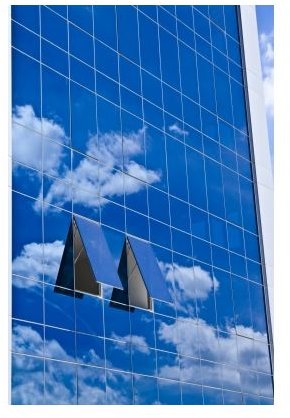 Entrepreneur vs Entrepreneurship
An entrepreneur is a person who organizes and operates a business or businesses, usually taking financial and career risks to translate an idea into action. The literal meaning of the word is "one who undertakes an endeavor." Any person who starts and/or organizes a business and assumes its risks, regardless of the magnitude, scope, or nature of the business is an entrepreneur.
Entrepreneurship on its face is the act of being an entrepreneur, usually by starting a new business or engaging in commercial activity. The concept however extends much more than merely starting a business. It includes the attribute to spot and seize opportunities where apparently none exists, and the ability to implement innovations braving the odds, and overcoming obstacles. They create wealth rather than merely securing a stream of income, and take risks by channeling resources that they do not possess to create institutions rather than take up space in an existing business process channel.
Not all entrepreneurs have the characteristic traits associated with entrepreneurs. An entrepreneur may identify and seize opportunities, take risks and brave the odds to create an institution that generates wealth, but may also substitute a regular pay-check with a self-employment activity, such as taking up territorial distribution rights of a major company or by creating self-employment opportunities with freelance IT service offerings either independently or by hiring assistants. Similarly, everyone who possesses the entrepreneurship spirit need not be entrepreneurs, or start their own business.
Employment
One way by which a person displays the entrepreneurship spirit without being an entrepreneur is by working for a company. Many large companies, especially MNC's hire people with entrepreneurial skills at top positions and give them the freedom to set up business opportunities, especially at remote locations. For instance, an investment firm may hire an investment manager and depute him to China, giving him the freedom to set up whatever lucrative business he deems would best serve investors' interests. Others may hire a person to head a newly launched product line or division, and allow him to work on it just as an entrepreneur goes on starting a new business.
Another form of employment that involves entrepreneurship is government or quasi-government service in trade development bodies, special economic zones, industrial estates and guilds, and various regulatory or promotional bodies. Such jobs require supporting and promoting catchment industries and businesses by guiding entrepreneurs and providing critical support services. Performing normal day-to-day activities require high knowledge of the specific businesses and good entrepreneurial skills.
A third option of practicing entrepreneurship through employment is by working in banks, financial institutions, and venture capital firms. Investment bankers, traditional banks and financial institutions who lend money to businesses and venture capitalists require their executives to be involved deeply in the businesses they finance, to support, guide, and/or exercise control over the investor, to ensure the business goes in the right direction, and thereby safeguard their investments.
Teaching and Consultancy
Many colleges and universities offer various courses in entrepreneurship, either as part of MBA curriculum, or otherwise. Teaching entrepreneurship requires a good command over the subject, akin to practicing it. They teach their students how to identify opportunities, the methods to take and assess risk, how to judge opportunities in terms of their potential, how to perform cost-benefit analysis of various options, and more.
Teachers and others with entrepreneurship skills put their knowledge to practical use by offering consultancy services to entrepreneurs and others to start or support businesses. They help entrepreneurs identify opportunities, make decisions, solicit finance, set up establishments, install manufacturing capacities or service facilities, launch marketing campaigns, manage money, and perform other business activities.
Social Work
Although starting and/or managing charity and not-for-profit organizations falls within the scope of an entrepreneur, it digresses from the conventional notion of entrepreneurs as people who own commercial establishments. Such social work and not-for-profits require the same entrepreneurship skills and business acumen as conventional businesses require to identify opportunities, arrange finances, reach out to target customers, here the intended beneficiaries, establish administrative and logistic support, and perform other related duties. The only difference is that they do not seek profits out of their service, or if they do, they utilize such profits for the welfare of their beneficiaries rather than provide returns to their investors.
A closely related concept is social entrepreneurship. Social entrepreneurs start, organize, and manage ventures aimed at creating a social change and develop social capital instead of creating stakeholder wealth or aid the poor. Bill Dayton's Ashoka: Innovators for the Public is a case in point. Ashoka strives to create innovative solutions to social problems. Florence Nightingale's efforts in creating an ambulatory service and nursing care is another case in point.
Although the difference between entrepreneur and entrepreneurship very often remains blurred and indistinguishable, the fact remains that entrepreneurship is a much wider concept, and becoming an entrepreneur is one of the many ways to practice entrepreneurship.
Source: Author's experience
Image Credit: freedigitalphotos.net/Sura Nuralpradid