Example of a Needs Analysis for a Marketing Plan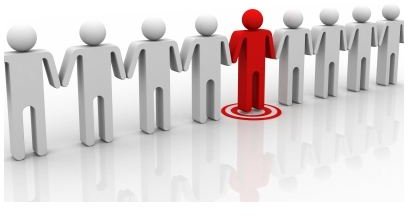 Why Undertake a Marketing Needs Analysis?
Undertaking a market needs analysis helps the marketing team identify and meet current needs, and anticipate and prepare for future needs. It reveals the opportunities available, the risks involved, and possible challenges to overcome to realize such opportunities. It provides a definite basis and direction to the marketing plan, and positions the products for optimal performance.
The major activities of the marketing needs analysis include
environmental study of factors such as demographic makeup, buying habits, consumption patterns, and other characteristics of the target market
internal study of the company processes, systems, resources and other characteristics to determine its capabilities to fulfill market needs
The knowledge derived from such analysis transcends knowledge gained from individual customers and help identify market trends. It provides valuable information to develop a market plan, and bridge the "gap" between market needs and company competencies.
Use the information collected from the marketing needs analysis to prepare the marketing plan. The best analysis takes place in a customer perspective. Identify the target customer groups, and identify their wants, or "needs" that require fulfillment.
Specify the technologies and methods proposed to fulfill such "needs". The best marketing plan explains how to use company resources to convey the message to target customers that the company products fulfill their needs. The best plans detail how to put company resources and skills such as finances, products, sales plan, advertising, and market data to best use and thereby fulfill market needs.
Key Considerations
Temper the needs analysis to maintain a balance between what the company can promise and what it can deliver. Consider the company's limitations such as production capacity, availability and competencies of human resources, availability of funds and other limitations and target to fulfill "needs" only to the extent that it possibly can. This requires focusing on a niche, which usually depend on the demographic and other profile of the target market, or the latest socio-cultural trends that may create new unfulfilled needs. For instance, the discovery of computers created a new need for software and applications. No company could however hope to fulfill all the software and applications that users want, and as such decide to concentrate on fulfilling specific needs such as children's educational software, accountancy software, and so on.
User needs remain complex and at times either self-contract or conflict with organizational mission and goals. Resolve the complexity and articulate user needs in clear-cut manner. Identify the trade-offs required to resolve conflicts between the organizational objectives and user needs, articulate them well, and include an action plan to implement that trade-offs, in the overall marketing plan.
Example
One real-life example of needs analysis marketing is that of the NIVEA brand, a widely recognized skin, and beauty care brand in the world. Launched in 1911, NIVEA traditionally sold women's beauty products such as sun care, facial moisturizers, deodorants and shower products. In 1980, it launched its NIVEA FOR MEN brand that included deodorants, shower products, and a non-alcoholic aftershave balm that became very popular and helped the brand gain widespread social acceptance.
The successful branching out to men products that helped NIVEA was the result of a properly done marketing need analysis. NIVEA leveraged its knowledge of skincare products to fulfill a growing and pressing need in the market for men's skincare products, especially something that protected the face after shaving.
NIVEA's initiative was based on its clear cut corporate objective of "increasing market share through qualitative growth, and improving earnings performance to meet consumers wishes and needs with innovations today and in the future, and thereby secure a strong position within the global competitive environment."
NIVEA first assessed the market. It understood what its male customers wanted. A study of the environment confirmed men were willing to buy a product that would calm and soothe their skin irritated by shaving.
An SWOT analysis looked at the internal and external strengths of the business in fulfilling the need, and included an assessment of the brand's position and the state of the market. The company already had a strong presence in women's skincare products, and could easily use the same production, distribution, and promotional set-up for its men's products. The team used research data to forecast market trends over the next three-to-five years, which helped them set specific targets for sales, market growth, and improving brand image. The analysis also considered the state of competitor products in the market.
The company used celebrity driven radio, television, and press advertising, adopted experiential activities that engaged consumers through two-way communications, and provided free samples. Such initiatives brought brand personalities to life and added value to the target audience.
The focus on product development combined with an emphasis on needs analysis helped NIVEA retain in position a market leader in the male facial skincare market, especially in UK.
Reference
Texas Agricultural Extension Service. "Developing a Marketing Plan." https://agecon.uwyo.edu/RiskMgt/marketrisk/DevelopingaMarketingPlan.pdf. Retrieved June 08, 2011.
The Times100. "Developing a marketing plan."https://www.ices-study.org/WhatIsEnterpreneurship/CaseStudies/(case%20study)%20nivea.pdf. Retrieved June 08, 2011.
Image Credit: freedigitalphotos.net/jscreationzs