What To Do To Become A Nurse Entrepreneur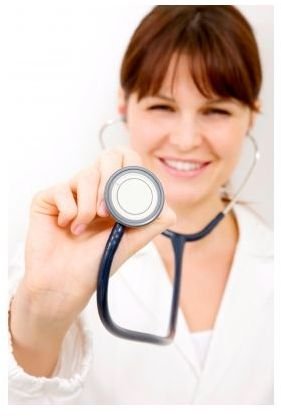 Is It Really Possible?
When you think of medical entrepreneur, the last thing that may cross your mind is a nurse entrepreneur but this profession is slowly growing. Instead of going the route of working in a traditional medical office or hospital many nurses are now opening their own practices as nurse practitioner entrepreneurs. Nurse practitioners (NPs) are registered nurses who are prepared, through advanced education and clinical training, to provide a wide range of preventive and acute health care services to individuals of all ages (American College of Nurse Practitioner, 2010). NPs are allowed to prescribe and manage medications on varying levels, depending on the residing state.
There are approximately 160,000 in the U.S. as of 2008 (American College of Nurse Practitioner, 2010), which makes becoming an entrepreneur in the field of nursing wide open. Unfortunately there are a lot of governing laws that limit the abilities of a nurse practitioner entrepreneur, including but not limited to being under the supervision of an attending physician to being limited to working exclusively on military bases. But with all of this can a nurse be successful as an entrepreneur and a nurse? The answer is yes.
Clinic Practicing
When starting your own nursing practice it is important to know that you have options. One option is to go into one of the already retail clinics such as, MinuteClinic; Take Care Health Systems; RediClinic; Quick Quality Care; and The Little Clinic. Each of these clinics allows NPs to practice the skills they learn and treat patients with the same quality care as a regular physician. The other option for NPs is to open their own clinic or practice.
Private Practice
If this is the option you look to pursue then here is a list of steps you need to complete before you open your doors.
Know you state's requirements. While most states allow NPs to prescribe medicines to patients there are but a few who limit or do not allow NPs to write prescriptions, such as Georgia. You don't want to waste your time starting a clinic only to not be able to do anything.
Understand what kind of clinic or practice you are going to serve. While you may have the desire to work with everyone, you can't. So before you start anything you need to know what kind of practice you are going to open, women, low income, children, etc.
Carefully select who you are going to hire. Your staff is just as important as the services you will offer. Hiring the wrong person can do damage to your business and your reputation. You should have other nursing staff, medical office staff and billing professionals to ensure all of your accounts and patients are well tended to.
Pick your location and choose your supplies. Depending on your patients, you need to pick a location that is just right for your target clients. You also need to make sure you have the right equipment to treat illnesses and other issues. Your location should be close to a hospital for more severe patients.
Becoming a nurse entrepreneur is a great endeavor and one that is fulfilling. Unfortunately while the NPs are growing in numbers some states are unwilling to allow a nurse practitioner entrepreneur the ability to do their jobs. Yet in still if you research your states' requirements and limitations for NPs you will be able to determine if you will be able to start a clinic or private practice. Always know your choices, clinic chain or starting your own business and know your community and the clients you want to serve.
References
References
American College of Nurse Practitioner. (2010). What is a Nurse Practitioner? Retrieved from https://www.acnpweb.org/i4a/pages/index.cfm?pageid=3479.
MinuteClinic. (2011). Career opportunities. Retrieved fromwww.minuteclinic.com.
Quick Quality Care. (2011). Career opportunities. Retrieved from www.qqcare.com.
RediClinic. (2011). Career opportunities. Retrieved from www.rediclinic.com.
Take Care Health Systems. (2011). Career opportunities. Retrieved from www.takecarehealth.com.
The Little Clinic. (2011). Career opportunities. Retrieved from www.thelittleclinic.com.
Photo Credit: Ambro. (2011). Free Digital Photos.