What Are the Bankruptcy Laws for Non-Profits?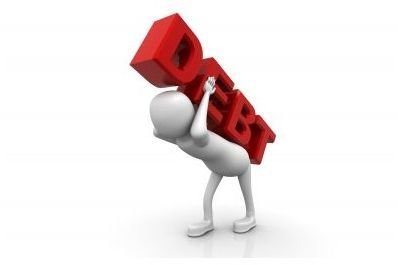 When the economic crisis began in 2008, no one anticipated or expected the devastation it would cause to millions in the U.S. Families lost homes and jobs, companies closed and industry leaders, such as automakers, banks and the housing markets went to Washington, DC seeking some form of protection. The protection they sought was bankruptcy, a practice by individuals and businesses who want to relieve financial burdens caused by various reasons. As the President Obama administration went to the aid of those major industries many other industries like retailers, restaurants and small business owners started to close their doors. These industries were impacted severely but what about the nonprofit sector? Are there any applicable bankruptcy laws for non-profits? The answer is yes.
Types of Bankruptcies
According to Bankrate.com, there are several common types of bankruptcies individuals and businesses file but the two most common bankruptcies are Chapter 7 and Chapter 11. Chapter 7 is also known as liquidation, allows individuals or businesses to give up nonexempt assets and walk away from most debts. Chapter 11, also known as reorganization, is for individuals and more commonly, businesses to restructure debt. While filing bankruptcy is not common, because most nonprofit organizers prefer to just close its doors rather than filing bankruptcy, many nonprofit organizers are seeking debt relief to keep their much needed nonprofit afloat. The surprise to many bankruptcy attorneys is that churches, community centers, federally funded schools and hospitals, all operating as 501(3)(c), are becoming bankruptcy clients (Bramble, 2011).
Bankruptcy Laws
So what are the laws governing nonprofit organizations who are seeking to file bankruptcy?
First, the organizer(s) of the nonprofit can only file a Chapter 7 or Chapter 11 bankruptcy. This decision is important because the nonprofit must determine if they are able to pay their debt and remain business or close their doors.
Next, a good understanding is needed of the bankruptcy laws governing nonprofits. While new laws have not been changed since 2005, the Bush Administration paid special attention to give bankruptcy laws an overhaul. In the case of a not for profit entity (an "NFP"), the ability of a debtor to sell its assets in a bankruptcy often overlaps with various state laws and regulations governing NFP asset sales (Kannel and Walker, 2005). This means that pursuant to the Bankruptcy Act, the sale of a NFP debtor's assets pursuant to Section 363 must now be "in accordance with non-bankruptcy law that governs the transfer of property by a corporation or trust that is not a moneyed, business, or commercial corporation or trust." 11 U.S.C. § 363(d)(1). Basically, individuals who are selling assets from their nonprofit cannot knowingly engage in illegal practices or position themselves to make money off the sale of any assets.
It is always a sad case when a nonprofit organization has to file bankruptcy, but in times of economic crisis or stresses many givers pull their purse straps closed and nonprofit organizers close. Unfortunately, there are no clear bankruptcy laws for nonprofits to protect them but there are options instead of closing.
Finally, when forming a nonprofit, it's best to determine if the business has to dissolve how the process will work via the guidelines in the original nonprofit bylaws.
References
_Bankrate. (20 ). Debt Management Basics, Ch. 5: 5 most common types of bankruptcy Retrieved from https://www.bankrate.com/finance/debt/5-most-common-types-of-bankruptcy.aspx#ixzz1NQInnWni._
Bramble, L. (2011). Can nonprofits file bankruptcy? Retrieved from https://www.ehow.com/info_7842828_can-nonprofits-file-bankruptcy.html.
_Kannel, W. W. & Walker, A. K. (2005). Sales of Not for Profit Assets after The Bankruptcy Abuse Prevention and Consumer Protection Act of 2005. Mintz, Levin, Cohn, Ferris, Glovsky and Popeo, P.C. Retrieved from https://www.abiworld.org/webinars/BusinessBankruptcy3/NonProfSale.html._
Image Credit: Free Digital Photos. Photographer - renjith krishnan