How to Trademark a Slogan: Steps to Follow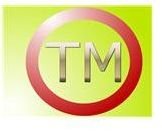 Registration
Getting a trademark registered is the only way to protect your business name, brand, logo or slogan from being used by other businesses. While the process for registering logos, brands and names is fairly easy and the only precondition is that it is not already in use by some other business, trademarking a slogan involves too many technicalities. Businesses face a lot of challenges in getting their slogan trademarked as trademarking authorities deny their requests for a range of reasons like the slogan lacks distinctiveness or it is too descriptive, etc. Let's take a look at these qualifying factors before we talk about how to trademark a slogan.
Qualifying Factors for Registering
**
The Slogan Should be Distinctive and Not Generic
A slogan that is too generic and is easily equated with a particular category of products or services will most likely be rejected. Any neutral phrase that describes the features of a product or service fails to qualify as distinctive. For instance, the USPTO (United States Patents and Trademarks Office) denied the registration of the slogan "Price Protection Guaranteed" to Norm Reeves, Inc. of California, because it is a commonly used informational phrase in the retail business.
It Should Not be Informational or Descriptive
A slogan that describes a certain product or conveys a message cannot be registered as a trademark. Rug Doctor, a firm that manufactures carpet and rug cleaning machines applied for getting their slogan "With a Vibrating Brush" trademarked, but the USPTO rejected their application on the grounds the slogan was simply informational and it in no way distinguished the firm's equipment from the other similar equipments in the market.
How and Where the Slogan is Used
A slogan has to be unique and it must identify the source of the goods or service, and not just be used casually in the advertising material. Panera Inc, a restaurant business, was denied approval for their slogan "You Pick Two", because the USPTO alleged that these were common words that were repeatedly used in their menus and advertisement material and in most cases, the words blended so well into the surrounding text they failed to grab attention.
The Slogan Must Indicate the Source
Simply having your slogan displayed on the goods will not convince the USPTO to trademark your slogan. Instead the slogan should indicate or identify the source of the product or service. If people associate your slogan deeply with your business, to an extent that if the same slogan were to be used by some other company it would leave them confused, then your slogan stands a better chance of being accepted and registered.
These qualifying factors have a lot of gray areas, and can leave anyone confused as to whether their slogan can really make it through the USPTO office. If in doubt, you must seek professional help from a business lawyer before proceeding further with your application.
The Application Process
Before you begin your application procedure for getting your business slogan registered as a trademark, it's in your best interest to check that your exact slogan or something too similar to it is not already in use by some other business. In addition to checking it over using search engines, you can use 'TESS' available on the USPTO's official website to scan their database of existing slogans. Next, check whether your products or services qualify for a trademark. This can be done using the Acceptable Goods and Services Manual, again available through the above-mentioned website.
To begin drafting your application, the first requirement is to clearly define your products and services in a way that they become easily distinguishable from anything similar.
Next, you'll need to fill in some details about your business. When you reach the section where you need to enter the slogan, be informed that you can submit your slogan in standard character format only. Only the words will be trademarked and not the font, style, color or design you're using to display the words.
Finally, you'll have to make the payment, which can vary from $275 to $375, depending on how you plan to file your application. Upon payment, the system will generate a receipt and a reference number for all future communication.
You may have to wait 8 – 24 weeks before you receive any response to the application. The application procedure is fairly simple, but proving that your slogan is fit to for trademarking can be tough. Before you put in your application to trademark a slogan, determine whether your slogan is eligible for registration or not.
References & Credits
Case References:
Image Credit:
Image by – Sidharth Thakur