Tips for Coming Up With Computer Business Slogans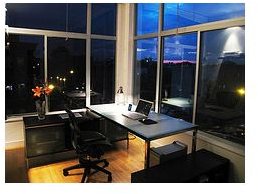 Coming up with computer business slogans isn't as easy as you would think. It seems a minor thing to concentrate on, but it can draw in a surprising amount of customers. Making various lists and getting feedback from others are going to be the keys to coming up with a
slogan that works. The average person doesn't typically need constant interaction with a computer business – coming up with a memorable slogan can help potential customers remember the name of your business when they do need the service.
Make a List of Descriptive Words
Make a list of emotions you want your customers to feel after seeing the results of your work – relieved, pleased, and appreciative, are just a few of them.
Create a separate list devoted to words people have used to describe your actual work; this would apply more to a computer business in the creative niche, such as a graphic designer – brilliant, authentic, genius, and inspiring, may be some of the words that have been used.
Finally, create a list of descriptive words relating to the computer industry – technology, graphics, Internet, hardware, software – make it as detailed as possible relating to the specific services your business offers.
Make a Combined List
Now that you have your lists of descriptive words, you can make a combined list of your potential slogans. Don't think – just write a combination of three, four or five words that catch your eye each time you look down at your lists, even if they don't make sense at the time.
When you're finished, if need be, incorporate filler words such as "can", "and", or "the".
For example, if your graphic designs have been described as "brilliant", and you want to throw in a compliment to your customers, consider a slogan similar to "Brilliant designs for the innovative mind."
For a computer repair business that's been described as efficient and reliable, consider a slogan similar to "Reliable tech repair for your busy life." After adding the words, go through the list and delete the potential slogans that wouldn't work for your specific business. Keep repeating the process until you get at least five potential slogans.
Double-Check Your Potential Slogans
Before you spend time choosing your final slogan, check first to see if it's trademarked. You can look up the information on the United States Patent and Trademark Office. There is also a substantial amount of information to help you learn how to trademark your slogan after you choose one. One of the most important things to learn is how long your trademark will last.
Ask for Feedback
The best way to figure out what would draw in your customers is to go to the source – ask current customers or loved ones which of your options they like the best. Request that they put the slogan options in order for best to worst so you have a better idea which ideas are better than others. Ultimately it's your decision, but you never know when you can find accidental sources of inspiration.
Coming up with different ideas for computer business slogans may take you a while. Considering it's very likely that the slogan is going to be tied to your business for as long as you're in operation, make sure it's memorable. For many people, their computer is a vital part of their lives – the slogan should let them know that you don't take it lightly that they are trusting you with something so important. If you're still having trouble, check out more tips for creating a company slogan.
References
Source: Author's own experience.
Photo source:
Photo copyright belongs to Mackenzie Kosut via Flickr.