Easy Tips for Opening a Pizza Business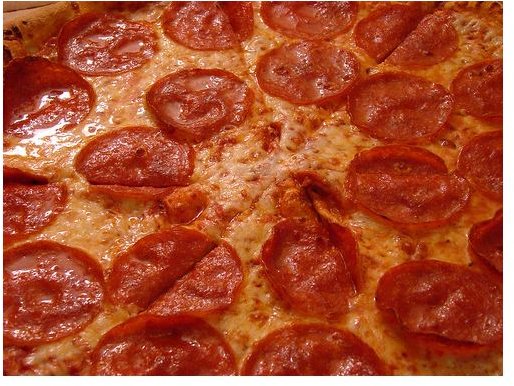 I have a good amount of knowledge in starting a pizzeria because I have worked in many throughout my life, also my father has started one. Here, you'll learn how to gain startup funds, find suppliers, pick a location, advertise, and even hire the right employees. Now let's get started in building the business plan for your pizzeria.
Startup Funds
Startup capital is one of the biggest problems for many new restaurants. There are ways of acquiring the money needed to get started if you look at various resources. If you have excellent credit you can go to a bank and receive a loan to cover the expenses. You will need money to buy or rent a space, equipment, food, and hire employees if you do not expect to do all the work by yourself. Going to the bank for a loan is usually the number one way to gain funding for starting up a business. This is not the only way to get the money needed to get your pizzeria up and operating, however.
Try to talking to family and see if anyone is interested in investing in your restaurant. Sometimes there are family members that would love the idea and will give relatives money instantly to start their dream. Make sure to offer a return of the money though so that they do not feel as if their money went to waste. This goes for any investor in general because they all want to make sure their money will make them money. As a business owner, you do not want to go about finding investors and partners without writing up an agreement first. This will solidify any of the agreements that are made between both parties. Without a business plan an investor or partner can take advantage of your business. A partner or investor could end up not following through and the owner may not be able to take a case to court in order to solve the problem. Agreements and partnership agreements should always be made by an attorney; just to establish a clear and concise understanding between both parties.
There are organizations that also supply money to small business startups. One of them is titled Small Business Association (SBA). This organization will help find money anywhere that they can to help entrepreneurs start their business. Just do a quick search on Google and you will find many of these types of organizations, which will help you get your feet off of the ground. SCORE is another useful website, which will help any entrepreneur take a step in the right direction toward forming their business. Workshops and events are help for all small business owners to attend. These events will help any business owner gain a larger understanding toward running a business. These are great ways for any small business owner to create a successful business.
A business plan is required for any small business to succeed. To go about starting a business plan you must first think about what you intend to do by creating your restaurant. Business plans will help you realize what it really takes to start up the restaurant you have always wanted. Thinking about every aspect of the business will help you figure out if you need to file for copyrights and trademarks for your business logos and name. Permits and licenses can also be a big aspect, especially when a restaurant is planning on attaining a liquor license, and capacity of their location. There are certain licenses that allow restaurants to seat people outside and only allow a certain amount of people in the establishment at one time. Many aspects must be looked into to create a successful business plan, so plan carefully before taking on the task.
Supplies
This is where it gets hard for business owners. Finding the right business to purchase equipment from can be hard since you must put into consideration the price and condition of the equipment. A pizza stove usually runs for about $4,000-5,000 for either brand new or excellent condition. Craigslist can help in this case because there are many pizza shops that are upgrading to new ovens. You may be able to find an older oven to start out with for a cheap price.
Food is the whole reason you are creating the restaurant so why not find the vendor with the best value possible. There are corporations around you that supply food to almost every restaurant. Around me there are business such as United Foods, which has every food possible for any restaurant. By going directly to them you will be given a representative whom will go to your restaurant and list every food item that you may need. After you have done so you will receive a shipment of food from the company and a bill. The prices for these foods are rarely expensive because it is coming straight from the factories.
Location Means Everything!
The first step if you plan on opening a pizza business is finding the perfect location. If a bad location is chosen, the odds are the restaurant will see little to no business at all. First time restaurant owners should find a building in a location that is not overly saturated with other dining establishments. Finding a town or neighborhood that may not have a pizza shop is the best bet, since all of the traffic will be driven toward your pizza shop. If you can find an area with no pizza restaurant then you are in luck, but this is usually not the case, because pizza shops are everywhere today. Still, there are ways to find your marketing niche.
If you are planning to locate to a small town that already has an Italian or pizza restaurant, your establishment should be on the complete opposite side of town. This way when a customer wants pizza, and does not want to take a drive to the other side of town, you have just won a customer.
Advertising and Promotions
Promotions are what make your restaurant different from every other pizza shop around. Creating ideas that are original to your restaurant will make you stand out in an overly saturated business. Do your research before trying to create any specials by going to other local pizza shops and viewing their deals. By doing this you can get the insight on what your competition is offering. If possible, attempt to defeat your competition through better deals, keeping your revenues and costs in mind. Most restaurants just starting out cannot create stand-out deals because they haven't generated enough income at the beginning. Creating a pizza shop takes time however, so this is not the biggest worry, customers and specials will come with time.
A lot of restaurants fail in the marketing area by expecting their restaurant to spread the word of its existence all by itself. By getting your shop's name out, you will be able to grab the attention of local residents. Local newspapers are a great source to place an advertisement at a relatively cheap price. An advertisement in a local paper will reach out to all of the town's residents, which is the demographic you are searching to gain.
Creating a website would have to be the number one way to market any new business. Everyone uses the Internet now, so having a website is a great way to spread the word about your new shop. Social media is easily the best way to get targeted traffic. By joining Twitter and Facebook, you will be able to reach many folks in your community–all looking for the best pizza. The best part of social media it's very easy to reach people this way, especially because about 75 percent of the world has a social-networking account.
Staffing
Hiring employees is the biggest step any small business owner can take. Employees can be found by placing ads on websites such as Craigslist, or putting an ad in your local newspaper. Make sure every employee you plan on hiring has a certain expertise, such as a cooking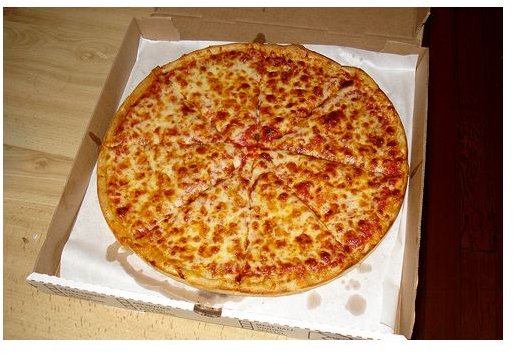 or customer service experience. This way you'll end up with a diverse group of employees all offering important elements to your business. Make sure to hire a delivery driver if you feel home delivery would be an excellent addition to your restaurant. Delivery drivers should always have a reliable car so that you can ensure a fast delivery.
An employee handbook is needed to solidify rules and regulations for each worker that is hired. Employee handbooks are used to help answer questions that new workers may have. As a shop owner you can include a short introduction to your restaurant, which will welcome the new employee. Adding the times of operation for your business will help give your workers information about what times they will be needed at work. Establishing a dress code can be crucial if you are looking for a more casual, or professional look for your business.
Opening a pizza business can be very profitable if done right, but there are a lot of steps required before that first pizza is sold. By following these steps it should help make your journey a little more feasible.
References
Small Business Administration - https://www.sba.gov
SCORE - https://www.score.org
CraigsList - https://www.craigslist.com
Image Credits: