Planning a Networking Event: Tips For Success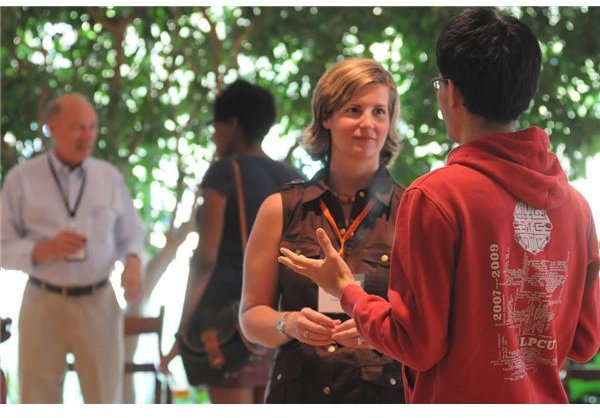 Challenging But Enjoyable Networking Events
When encouraging people to network, you need to be able to communicate with everyone and have a good memory for names and businesses so that you can form introductions. Planning and running networking events takes organizational skills and some creativity to make the event enjoyable as well as useful.
There are many considerations that you need to make, from the mundane parking, food, and general facilities, to getting the right blend of people and really making everyone feel comfortable on the day. Planning ahead will make you feel less stressed, and more likely to be on the ball when it comes to the important issues of assisting in the networking process.
Make It More Interesting
Business networking events tend to follow a similar pattern. A welcome by the host, coffee and networking for approximately 15 minutes then sit down to eat and/or watch the presentation. At certain networking meetings the attendees give out leads to each other which can be very useful. Other events include a competition where business cards are put into a box and a winner picked out at the end of the event by the host. The prize can be a bottle of wine or something similar.
Speed networking is another option, but this is generally included with other events or at exhibitions. Each person has 3 minutes to talk about their business to the person opposite and this is reciprocated by that person. Then everyone one side of the table or set of chairs moves down one and starts again. However, this could be an option to ring the changes at your regular networking meetings.
At all networking events, attendees are encouraged to return on a weekly or monthly basis and pay membership fees. They are also encouraged to invite guests who you hope will also join.
The Clock is Ticking
The timing throughout the event needs to be clear and an itinerary for all attendees will help. On arrival, give them all time to mingle and talk to each other exchanging business cards while they have coffee. A presentation may follow and needs to stick to timing, as networking is why everyone is at the event, so only allow 15 - 20 minutes.
Decide where any food provided is best delivered during the event as people can still be exchanging information while they eat, but if it is a sit-down event their contacts are limited. Allow time for people to move around the room to introduce themselves to other attendees. Go round the room yourself and try and introduce people where you think there could be a link.
Environment is Everything
An appropriate venue needs to be chosen that is centrally located for most of the attendees. Parking is always important and ease of getting to the location. If the food is being provided by the venue ensure that they cater for vegetarians and vegans and that they know the timetable and exactly what is required. The room needs to be arranged so there is sufficient space for people to move around and network with others.
Let Everyone Know It Is Happening
The event needs to be advertised and marketed which can be done through specialist magazines, local newspapers (free editorial may be available) and invitations sent to people who have authority to buy. Email is an inexpensive way to advertise this type of event too. You will need to get confirmation of numbers to confirm with the venue and caterers so a reply date has to be included. When writing the marketing material focus on all the benefits of networking and why people should attend your event. What is special about your event? You may have an interesting speaker, or people from top companies attending that other smaller companies would like to meet.
Be Ready
Should you be employing a speaker, check a few days before that he is still available and will be attending. Have another person available in case of illness or traffic problems. Practice your introduction so you are word perfect, without having to look at notes, as this looks more professional. You are there to oil the wheels, keep everyone talking to each other and making connections. Send out reminders and a map to the venue to all attendees. The day before the event, send out a last minute reminder.
Make Those Introductions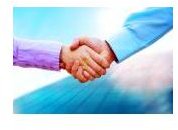 You need to be there early to ensure everything is set up properly. If a presentation is being made, check the equipment is working and have back-up equipment just in case of breakdown. Check the catering is ready and the staff know the itinerary so do not disturb speakers unnecessarily.
The best networking tip for these events is that if you spot someone alone, introduce them to someone else. The efforts you've put into planning a networking event before the day, should now come to fruition and people will go away with at least one new contact.
References
BNI: Global Networking https://www.bni.com/
Business Balls.com: Networking https://www.businessballs.com/business-networking.htm
Images
https://i1104.photobucket.com/albums/h330/sjcaalumni/010.jpg
https://i566.photobucket.com/albums/ss103/ValleyDel/BusinessNetwork.jpg