Top 10 Fundraising Ideas for Non-Profit Organizations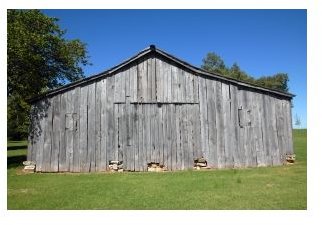 The Tried and the True
There are many fundraising ideas for non-profit organizations but most are the tried and the true such as spaghetti dinners, candy and gift wrap sales and selling gifts such as candle. While the average non-profit may be able to achieve some sort of money on these typical events, they really aren't the moneymakers they promise to be.
So, what's a non-profit board to do? Simply sip the norm and try one of our top ten ideas that do raise money—lots of it.
1. Barn Dances
As a member of a non-profit board for many years, this was one fundraiser that raked in the bucks. It does take a little preparation but all you need is a hall, some donated hearty appetizers, beverages and a local band. Another trick to this event is obtaining items such as art or pottery from local artists and auctioning the items off—even through a silent auction although having a real auctioneer to sway the folks in the crowd works much better. You can make money off ticket and auction sales and even sell a table in levels like bronze, silver and gold with the price growing for the best table in the house. Decorations can be as simple as bales of hay, straw and some crafty help from members of the non-profit. One year our non-profit did a barn dance, we were even lucky enough to get a signed screenplay from Goldie Hawn—a big seller that night! You can even have a dance instructor on hand to sell lessons.
2. Festival of Trees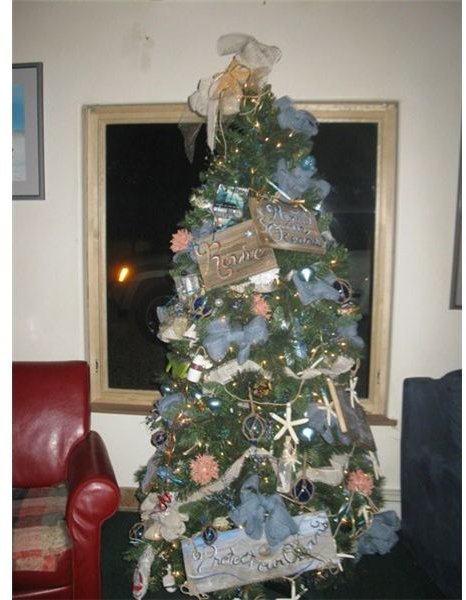 This is an idea my local newspaper came up with (The Taos News) and is held every December. Wal-Mart donates pre-lit trees in six or eight-foot sizes and local businesses sponsor and decorate a tree. The sponsors get free ads in the local paper and on the night of the event, a silent auction is held where anyone and everyone can come and bid on a tree, eat some appetizers, drink a glass of wine or two and take home a pre-decorated tree without the fuss. This works every year and in fact, each year the crowd gets larger.
3. Gourd Creations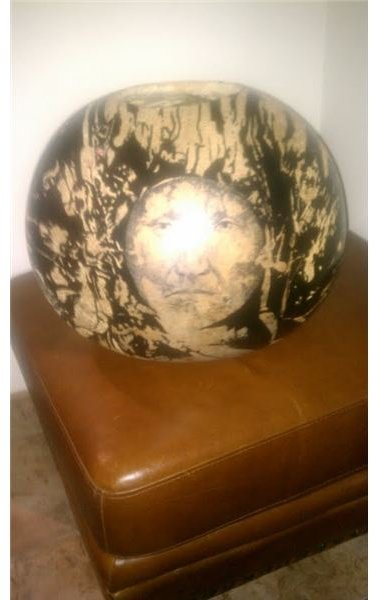 Taos has so many non-profits this is has become an annual event that includes not just painted gourds by local artists (and wannabe artists) but also local crafts and jewelry. Most items can be auctioned off via a silent auction and the larger ticket items such as homemade quilts or art from the very famous are best if an auctioneer is utilized. Sell tickets to attendees in advance and make the price higher if they buy at the door. Find a local restaurant willing to donate space and food and you can even choose to have a cash bar and skip the wine donation. The picture to the left shows one gourd I bid on and won from a local Taos artist, JD Challenger. This is best as a fall event as it's the most prominent time you can find gourds to paint—even local schools with budding artists can get involved.
4. Oscar Night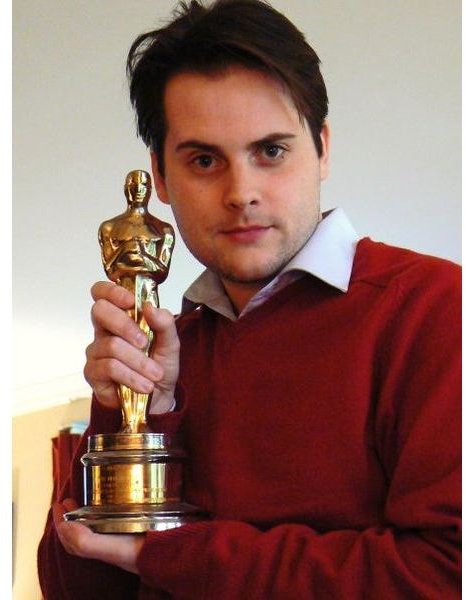 Yes we all sit at home and watch the Academy Awards celebration on our television sets each March wishing we were part of the crowd. Well this fundraising idea for non-profit organizations brings the Oscars to your venue! Designate a dress code or ask folks to come dressed as their favorite movie star. Use star decorations and even one of those cheesy hanging balls that spins on the dance floor. Food can be as simple as pot lucks made by board members or ask for local donations. Upcoming restaurants or chefs love this type of thing to show off their tasty creations. Wine can be donated or use a cash bar. Sell individual and table tickets for groups—the closer to the large screen showing the actual Academy Awards, the higher the ticket price. You can even purchase plastic Oscars and hand out to the best dressed!
5. Home and Garden Tours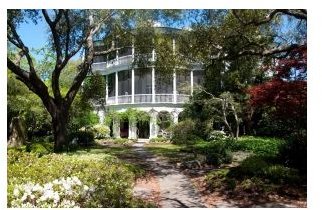 Every town has the rich or the very rich who believe it or not, are very pleased to show off their home or garden (or both). The great idea behind these ticket sales are the interested in town want to see what they can't afford or get ideas on gardening ideas such as ponds and landscaping. Have each homeowner be present to discuss unique elements, art, furniture or designs and charge money for each home tour. This is a crowd pleaser that is sure to make money for your non-profit and all you need is the homeowner's permission and participation and a guide or two.
Please turn to Page 2 for more fundraising ideas for non-profit organizations that are guaranteed to bring in the cash.
6. Golf Benefits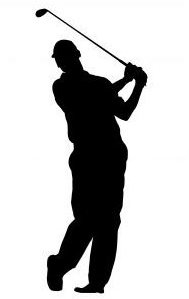 This could make the list of the tried and true but many non-profits don't try this event due to the expense. You can, however, enlist your local country club for help. Beyond that local businesses want their names on each golf hole with easy-to-make signs and they'll pay for those hole sponsorships. Try and hold the events in late April or early May to save on green fees. Ask the country club to donate food and let the beverage carts roll while golfers are on the course. Some golf courses will split the profits of the beverage carts where others won't but it never hurts to ask. Have local businesses donate services or products as prizes and make sure to contact a local car dealership to sponsor a hole-in-one with a new car. The price for the dealer for the hole-in-one sponsor car is only around $200 to $300 in insurance in the even someone actually makes the hole-in-one and never allow pros to participate, although do send out flyers to other local golf clubs and courses to inform them of the event and green fees.
7. Fashonistas!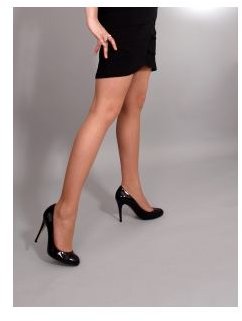 Fashion shows are a great way for local designers to show off and sell their wares with partial proceeds going to the non-profit. Enlist local celebrities to wear the fashions and you can choose an auctioneer and let the crowd battle out their favorites or have set prices from the designers. Again, appetizers and a cash bar are fine and all you need is a hall or large room in a restaurant or community center to hold the event and waive the rental fees. Make sure you find out about any liquor licenses necessary if you hold the event at a community center—but most already have these in place for events such as these.
8. Proud to Be an American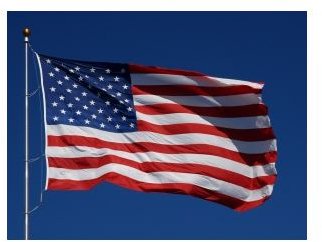 This fundraising idea for non-profit organizations, much like a golf benefit will take some planning but it's achievable and profitable. Our non-profit enlisted the help of many home bakers to produce some family secret recipes where judges chose the best (use local celebs as judges) and once the ribbons are passed out, the taste bud temptations can be auctioned off or purchased by attendees (charge for attendance). Hold this event in a local ball field and invite the Fire Department to bring a truck to show off to the kiddies and teach fire safety tips and local horse ranches to offer gentle rides around the field. End the night with a fireworks display—if you plan this around July 4th, this can be an awesome fundraiser an entire family can enjoy and most vendors of food and drink will split the profits they make and donate them to your non-profit. Know anyone with a mechanical bull? Offer rides with an experienced operator on board and give out donated prizes to winners.
Please turn to Page 3 for our final two great fundraising ideas!
9. I Won on Jeopardy!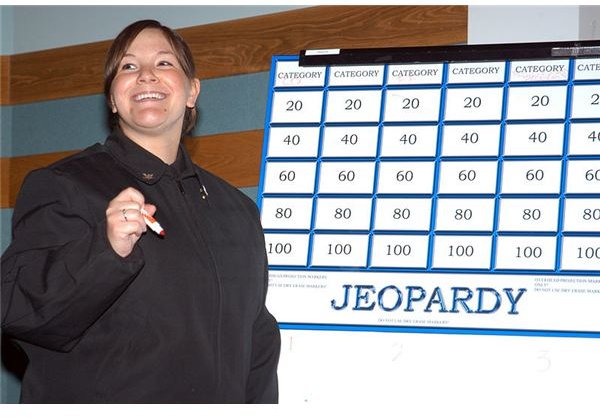 Another exciting fundraiser is to hold a Jeopardy night using real Jeopardy questions (you can buy a board game for the questions or get the video game for PlayStations or the Wii. You'll need a big screen and projector if you need to hand-write questions and ask participants to pay entry fees. Make the entry fees high such as $100 and allow competitors to have at it with the winner taking home a donated trip from a local resort or hotel. Food and drinks can be donated or pot luck from the non-profit members and again, this is a great venue for local artists to display wares and hold a silent auction between games and part of the profits go to your organization. A nice touch is to have a local celebrity be Alex Trebeck! Give cash prizes for first, second, and third based on ticket sales achieved.
10. Antique or Muscle Car Shows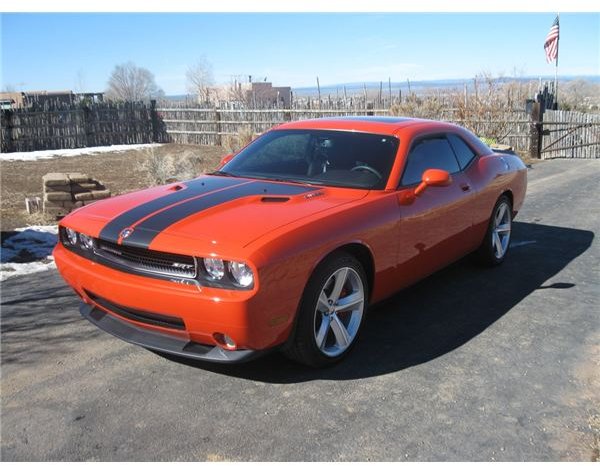 Being that NASCAR racing is indeed the largest spectator sport in the United States, antique cars and muscle car shows can bring in the bucks. Owners of these vehicles are proud to display them and again here, ask a local car dealer for a new car and sell tickets to win the new car—the dealer only has to pay the insurance expense to provide the car—which isn't much and it's free advertising for them. Sell tickets to the event and ask local food cart vendors to supply those tasty funnel cakes and root beer floats. You can even put a sock hop theme to this event asking vehicle owners to dress up in their favorite sock hop apparel and offer up guides to their vehicles. Make sure to abide by vehicle owner wishes when it comes to kiddies hopping in and out of cars. Members of the non-profit can make signs such as "learn about this Dodge Viper at 1:00 p.m. when owner John Doe will be here to offer up its history!
It's Hard Work
Coming up with fundraising ideas for non-profit organizations that make money does take some effort and hard work and the board of the non-profit needs to seek all the help they can from the local community and members of the non-profit. Don't be shy about asking for sponsorships or donated items. Business owners are aware of fundraising efforts and most have organization near and dear to their heart. So jump on board and have fun this year raising money—you will make more than you ever did in the past!
References
Jean Scheid served on a non-profit board for five years and has been involved in many fundraisers.
Barn - linder6580/https://www.sxc.hu/photo/1331730
JD Challenger Gourd courtesy of author
Christmas Tree courtesy of author
Academy Award - Wikimedia Commons/ebayzme
Mansion - theswedish/https://www.sxc.hu/photo/1344846
Golfer - hisks/https://www.sxc.hu/photo/1128111
Woman Model - johnnyberg/https://www.sxc.hu/photo/1329805
Flag - linder6580/https://www.sxc.hu/photo/1342516
Jeopardy Game - Wikimedia Commons/US Navy
Dodge Challenger courtesy of author