What You Really Need to Know About Starting a Lawn Mowing Business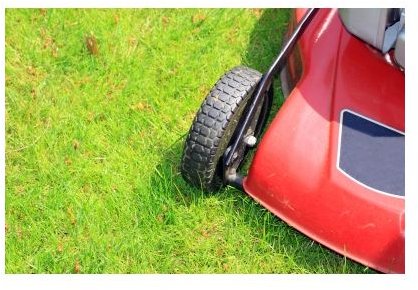 First Things First
Your first consideration is to determine how much cash or credit you have in reserve to get the business going. Your initial outlay will be for legally setting up the business as a corporation, partnership or sole proprietorship and acquiring any needed business licenses. Depending on your targeted clients, you'll need a variety of lawn equipment and a way to transport the equipment, plus you will need to do some initial marketing to get started.
All this costs money, so you'll want to have a reserve built in to cover monthly business expenses for at least 90 days until your client list can cover these expenses for you. This does not take into consideration your personal living expenses each month – rent or mortgage, food, health care and other normal expenses.
Target Market
Now that we have some of the basics out of the way, who are you targeting as customers? Do they currently use lawn cutting businesses? Are they mostly do-it-yourself homeowners? Are you looking at commercial opportunities such as business parks, government-owned buildings or property, or privately owned locations handled by property management firms? Is your target market urban or suburban? How much grass needs to be cut and how often? When starting a lawn mowing business, these types of questions need to be answered, at least initially, so you can purchase the right kind of lawn-cutting equipment and create the most effective marketing strategy.
Types of Equipment
Your equipment needs will be based on your target market. If it's small lawns in an urban area, then a push mower could work. If it's larger lawns in a suburban neighborhood, the commercial-grade riding mowers may be the best solution. Your budget for equipment will also determine the type of mower or mowers you'll need. You will also need trimming equipment and blowers to keep your customer's walks, patios and driveways clean and neat.
In addition to the lawn cutting equipment, how are you going to haul the equipment? Do you need to consider a trailer to carry the equipment? Does your current vehicle have the ability to haul the equipment? If you have a pickup truck with a trailer hitch, then you won't have to incur this expense until the business gets larger and you need more than one truck to haul equipment.
Labor
If you're starting a lawn mowing business, you may not need any additional employees for the first few customers. It all depends on the amount of time you will spend with your targeted market and the number of anticipated customers. To help keep labor costs down at first, consider using part-time help that can be set up as independent contractors. Independent contractors are the simplest way to cover your labor costs. You pay each contractor an agreed-upon fee or wage once a week or twice a month. Once a week works well for the contractor; it helps cash flow, and it keeps expenses accurate and timely. If you are using labor on an as-needed basis, then pay the contractor as soon as the job is completed or at the end of the day. It keeps things simple, and if you like the work of the contractor, you can always continue to use him without too much commitment on your end.
Marketing Strategies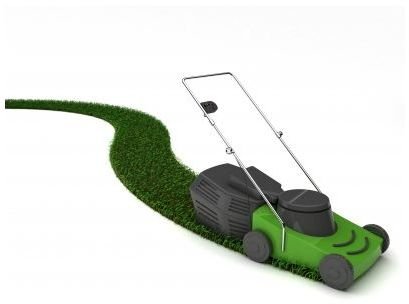 Now that you have your target market identified, you'll need to create some ways to market the business within the geographic area that most interests you. Business cards, some printed flyers, and a simple website are some support items you'll want to have. Be sure to join any local associations within your target market, and determine a strategy for referrals that you can also apply to customers once that process gets going. The internet and social media afford many opportunities to market your business. Take advantage of the tremendous growth in these areas among consumers. It could be an effective and relatively inexpensive way to get your name marketed in the community.
Based on your market, develop your pricing strategy and any promotions to get customers to try your services. Make sure you check out the local competition so you can be in line with the going rate for your type of service. Initial promotions such as half-off the first month or two might be a way to get customers to switch companies or try an outside lawn cutting vendor for the first time.
As part of your strategy, think about what else you can offer the customer that would be a natural fit for the business. Landscaping services, trimming trees, hauling and spreading mulch, or fertilizing lawns during the year could all be a good fit for the business if you have the expertise and tools to do these types of jobs. These could be add-on services that help generate new customers and add some revenue.
Time Management
Managing your time initially won't seem like a big deal. However, once you start adding customers, the route you choose to travel between customers, how much time to spend at each customer location, and where to go first and last–these will all be important in properly maintaining customers' lawns and managing your expenses. You want to move quickly between customers, but not so fast that quality suffers. There should be a process that is followed at each lawn, from cutting the lawn so it looks its best, to cleaning the property before you leave. Keep a close watch on your schedule. It is very easy to fall behind. When that happens, the tendency is to move too quickly through the remaining properties, thus reducing your time but also the qualtiy of the work.
Other Expenses and Considerations
Another expense when you start a lawn mowing business is the cost of gas for the equipment and for your transportation to each customer location. This can add up pretty quickly, and it's an item you must purchase for your business to be successful. Consider other maintenance items such as oil changes, unexpected repairs, sharpening mower blades, or needing to replace a piece of equipment while it's getting repaired or replaced. Hauling equipment also places additional stress on the truck doing the hauling, so keep that in mind.
Some additional considerations that will affect your business are the weather and the climate you are in. The rainy season is very different in Florida (summer) than the rainy season in California (winter). You must have plans for rain in place on the days you are to cut lawns. Also recognize the amount a lawn will grow during the week in each respective region of the country. Some regions will require two cuttings a week during the peak growing time for lawns, while others will not. Look at it from the customer's perspective and be careful not to cut back on mowing because you are only looking at the overall expenses. It's much more expensive to find new customers than it is to keep satisfied ones.
Sources
Entrepreneur.com. How to Start a Lawn Care or Landscaping Service, retrieved at https://www.entrepreneur.com/startingabusiness/businessideas/startupkits/article190462.html
SBA.gov. Small Business Owner Seeks Start-up and Growth Guidance from SCORE, retrieved at https://www.sba.gov/about-offices-content/2/3145/success-stories/3752
Ohio.gov. Vendor Sales Tax Laws in Ohio, retrieved at https://tax.ohio.gov/divisions/sales_and_use/documents/vendors_sales_tax_laws.pdf
Image credits:
Simon Howden / FreeDigitalPhotos.net