Examples and Tips for Great Sales Meeting Themes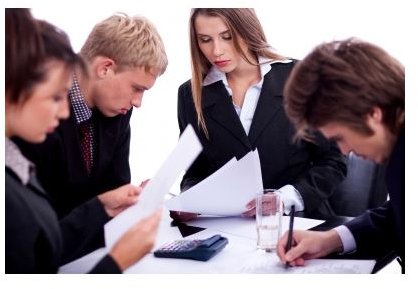 A Primer on Sales Meetings
Well-desig
ned sales meetings are a valuable source of ideas, updates, customer information, and strategy development. From product launches to closing strategies, sales meetings should be an engaging and interesting part of the sales day for attendees.
When you consider the amount of time sales people spend hearing objections and dealing with customer's negative responses, sales meetings are the one place where managers can control the atmosphere in a positive way. Using sales meeting themes can create the right amount of positive energy for meeting items such as sales training, prospect updates, sales contests, and sharing individual and team information.
Great sales meetings usually involve some level of planning, objectives that are well-defined, a way to measure the success of the meeting, and a sales manager who excels in generating enthusiasm and confidence in the attendees. Having a variety of unique and creative themes for your sales meetings can be a real bonus for a sales manager. Properly developed themed meetings naturally create a level of enthusiasm that ordinary meetings cannot.
Sports-Related Themes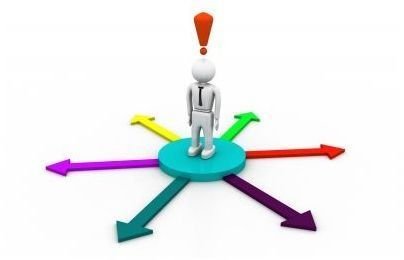 Developing sales meeting with designated themes throughout the year can be an enjoyable way for managers and sales people to interact in a positive atmosphere. It also makes sense to ask salespeople for their thoughts on the types of themes they think will work. Depending on the experience levels of the sales people, they may have been exposed to themed meetings in other organizations they felt really worked well.
Themes can be created in a wide variety of ways. Some of the most common themes are sporting events. Depending on the time of the year, events such as the Super Bowl in football, March Madness in college basketball, or the World Series in baseball, all lend themselves to be used in some way as themes for sales meetings and contests. Other major events such as the Daytona 500 and the Indianapolis 500 in auto racing, the Kentucky Derby, Preakness and Belmont in horse racing, the Masters, US Open or PGA in golf, or Wimbledon and the US Open in tennis, also all lend themselves to being used.
March Madness - In the month of March, hold a March Madness contest where the winner receives a bonus commission. Let's say you have eight sales people. Divide them into four pairs and set up the contest rules where the salesperson with the most sales at the end of each week in each pair moves on to the next round. So, at the end of week one, four sales people are eliminated, and four move on. At the end of week two, two more sales people are eliminated, and the final two compete for the bonus in week three. You could time the final week to match with the end of your month or quarter to help drive some additional business. In this case, you used the sporting theme for three sales meetings in a row to wrap-up the month or quarter.
PGA Theme - You can use the same type of thinking for the other sporting events listed. Some could be one-day events for a sales meeting, and some could be longer and carried into several sales meetings as I showed in the March Madness example. A PGA theme in golf could be something as simple as a hole-in-one meeting, meaning the salesperson who gained the highest profit for the day gets the hole-in-one and receives a specified amount of extra dollars, gift certificate, or prize.
Baseball - Baseball themes could include–win the diamond, also meaning highest commission wins something extra. They're fun, reasonably simple to do and should create some enthusiasm.
Depending on where the meeting is held, even smaller regional events are fun to use such as marathons, beach volleyball, drag racing, fishing tournaments, major local high school tournaments, or a state fair. Each of these events will have words, phrases, slogans and visual images that can be easily integrated into a sales meeting.
Holidays and Seasons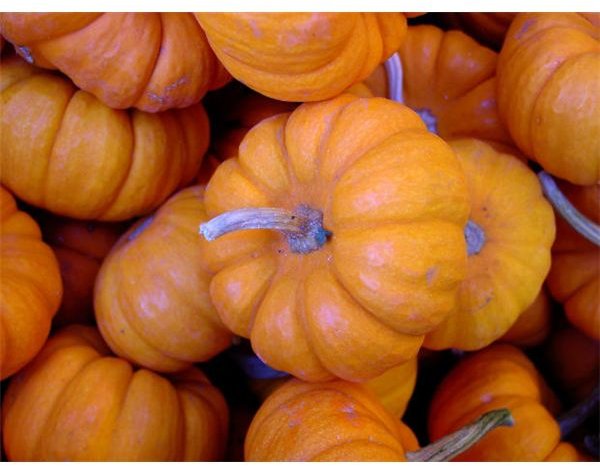 Holidays themes that are color-coordinated add some fun to any type of sales meeting. Christmas, Easter, New Year's, Valentine's Day, Fourth of July, Halloween and Thanksgiving, all can be easily integrated into slogans, office colors and emails. Maybe try something like a 4th of July theme where the meeting focuses on four for four–meaning the first team member to sell four items receives an additional $400 on top of their commission. A Valentine's day sales meeting theme could be built around who loves their customers the most. The salesperson with the most referrals or testimonials by Valentine's day could get a cash prize or restaurant gift certificate with a bottle or wine presented during the sales meeting.
The change of seasons and the use of some of the keywords from each season also work well. Using the blizzards of winter, the heat of summer, the blooming of spring, or the transitional color of fall as themes are a natural fit for most people. Create a summer sizzle contest in the heat of July and August awarding the top sales person in each month with a weekend trip to a local resort. Use the blizzard theme to reward activity and the sales of a specific product or service, during the cold, snowy months of winter. You could link additional bonuses during these months when the weather makes getting around a little more difficult.
Creative Uses
Meetings that incorporate product launches, incentives or contests can easily expand on the themed approach. Events could incorporate themes from NASA, air shows such as the Blue Angels, Mardi Gras in New Orleans or casinos in Las Vegas. Product launches or updates are more enjoyable in a festive atmosphere. Using NASA as a theme and the idea of exploring the unknown (new product), develop an incentive to drive the new product to targeted sales goals over a specified timeframe.
You could develop a casino meeting where the amount of business a salesperson brings in over a specified timeframe equates to receiving some chips that can be used during the sales meeting. The chips can be converted into things like gift certificates, cash, or electronics. These types of meetings add a flair and interest that can be fun to create and keep the interest of sales people.
Charitable Causes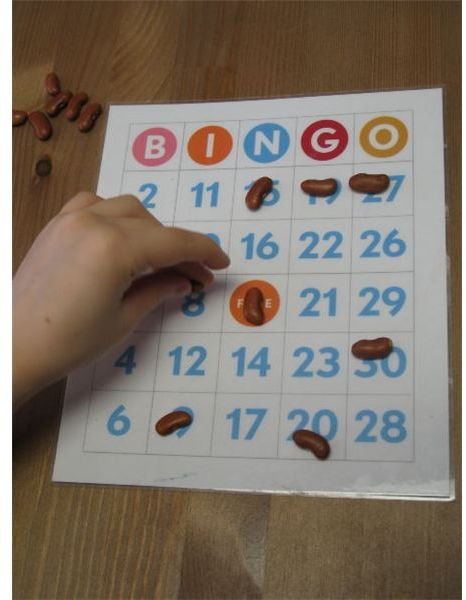 Charitable causes are also great themes and have gained much traction in the public eye over the years. From raising money for cancer awareness, to health issues that are faced by children, organizations such as Susan G. Komen for the Cure, LiveStrong, or St. Jude's Hospital for Children all would make great themes for sales meetings. All local areas should have some worthwhile charities that could be incorporated into a theme that are interesting and beneficial to the sales team and the charity it is promoting.
When you use charities as themes, be sure that whatever is given to sales people in the form of commissions or prizes is matched and also given to the themed charity. Charities can be an effective theme when also combined with some other theme. You could attach a charity to any of the examples in this article very effectively. The March Madness example, golf hole-in-one, July 4th, or casino meeting could be easily and successfully linked to virtually any charity.
Key Tips
Using sales meeting themes is a great way to invigorate meetings, sales contests, or product promotions. However, what's most important is to take meeting themes seriously enough so the sales manager ensures there is the proper amount of planning, sound strategies are developed, and a way to measure success is determined. Poor planning and a half-hearted attempt at using a theme will likely damage any future attempts and produce poor results.
Keep the theme and its goal simple and easy to understand. Logically link it to the sales meeting and be consistent in how the theme is being used. Make sure the words or phrases that are being used around a particular theme correlate well to the theme and are being used accurately. Misused words or phrases will hurt the credibility of the theme and generate unnecessary negative feedback from sales people.
Done well, using a theme can be a rewarding and an interesting way to enliven a sales meeting and turn ordinary meetings into great meetings.
Sources
_Sales Meeting Blogs retrieved at https://www.salesmeetingblog.com/sales-meeting-theme-ideas/sales-meeting-theme-ideas_
Image credits:
photostock / FreeDigitalPhotos.net
krishnan / FreeDigitalPhotos.net