Turning Warm Leads into Sales Ahead of Your Competitor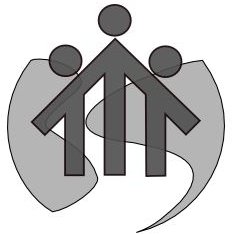 Where to Get Warm Leads
Getting a warm lead doesn't just happen out of the blue. Every sales person knows that this is something they work hard at, in order to make it happen. There are those who maintain a website and constantly promote their products. They also keep active accounts in almost all social media websites existing on the Net. Others spend time cold-calling every phone number they can get hold of, while others build a pipeline.
Now, where would you find the resources for a warm-lead pipeline? They can be anywhere; but they are usually the people who move around within your product's industry.
Let's say you're into selling medical equipment and devices and, in the process, get to meet sales reps for pharmaceuticals or health-care plans. They may also be the repair and maintenance crew of the hospital or an account specialist of a health care company. They could even be the doctors, nurses, medical technicians or physical therapists who recommend the medical equipment or devices to their patients.
Never pass up the opportunity to get acquainted with people who could create or spur your warm leads. This is without having to go into details that, in one way or another, they will also benefit from naming you as the referral.
Now once you get referred, your marketing work isn't through yet, unless you are successful in turning a warm lead into sales. This is the most challenging part, because the prospective customers are still scouting and may be entertaining other referrals. Here are some useful tips that could help you convert a warm lead at a much faster rate than your competitor:
Image Credit:Sales gray1.by Ssuuddoo for Wikimedia Commons
Heating Up a Warm Lead and Converting It into Sales - Before Others Do!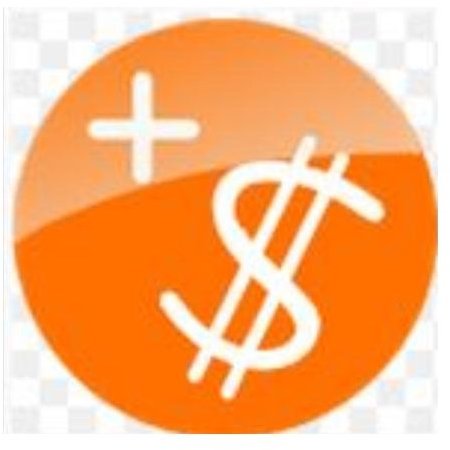 Remember, potential customers are always looking for the best value at the best price. Best value means deriving the most satisfaction from the product. Customers have done their own research but are undecided because they're still unsure as to which brand or model will be their ultimate choice.
1. Avoid Acting like a Sales Person – Act like an Expert Consultant
Let's face it; most people are wary of listening to sales talks because all they expect to hear are sales pitches about the product. Take another approach by focusing on what the customer needs, which means your opening shouldn't be about your offer.
Act like a consultant who's been called to render an expert's opinion about the client's concerns, and try to understand why she or he couldn't quite decide on a brand or model. For all you know, the item may not even be for the prospect but for someone else. It could be a gift for a special person, or a purchase being made for a boss or client , or as a token of appreciation for someone who's made a great contribution. Some customers want to make sure that their gift will be highly appreciated.
You can only get information like this if you are more focused on what the client has to say; this will enlighten you about the purpose of the intended purchase. Take down notes and list every important detail. Initiate questions that would give you a clearer picture of the product you intend to pitch or recommend.
Image Credit: Human Emblem Sales courtesy of Creative Commons Attribution-Share at Wikimedia Commons
Please proceed to page 2 for more of the ten tips on turning warm leads into sales.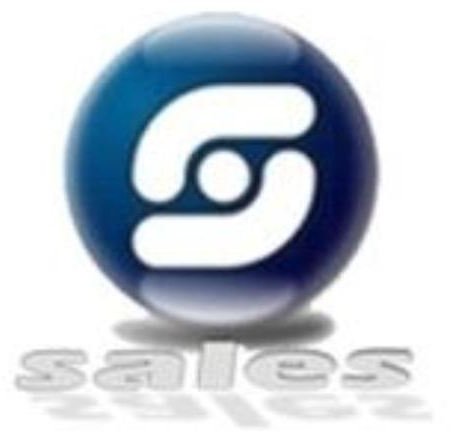 2. Avoid Glorifying Your Product – Offer Solutions Instead
Get the client interested by giving input in the form of solutions, instead of letting out a barrage of sales talk like "This personal massager will work wonders for you and it's one of our best sellers," or "You can't get this anywhere with all the features added to it at the price we offer."
A better approach is to empathize, and make the client feel that you know exactly the pain or discomfort that he has described. Then add a testimonial about the product you recommend and state its value. Here's a subtle way of presenting your pitch:
"I used to have that pain behind my back, too, and it was a good thing that our company came out with this model that has an ergonomic handle. Actually, our think tanks went into research on how to come up with a better product and they found out that some pain areas are hard to reach because of the angle. I use the massager myself and found it so effective for loosening up the knots. Personally, I know for sure why it has become one of our best-sellers."
Of course it doesn't always have to be your own experience; it could be feedback from a satisfied customer that you have developed into a testimonial story. The important thing is to keep the flow of conversation toward the client's needs, so you can get more insights on the most suitable product to offer.
Image Credit: Logo sales solutions by Rubens Sales at Wikimedia Commons
3. Ask Value Questions
Another way of extracting important information from the client is by asking value questions. By this it means not delving into basics. So if your prospect is suffering from back pain, don't ask questions like "Have you seen a doctor or a chiropractor?" when you know very well that he or she has seen one because the doctor or chiropractor referred you to the prospect. .
Instead of being coy about it, use the referral as your selling point. The products you offer have had good results and the medical professional who referred you knows this. Instead, focus your question on the home treatment recommended by the chiropractor or doctor.
"How many minutes of massage does the doctor recommend?'"
"Do you need a massager that automatically goes from low to high or vice-versa? We have one that's intuitive enough to sense that your muscles are loosening up."
"Does the doctor recommend heat pads, too?"
"Does the pain strike anywhere and anytime–at the office, perhaps?"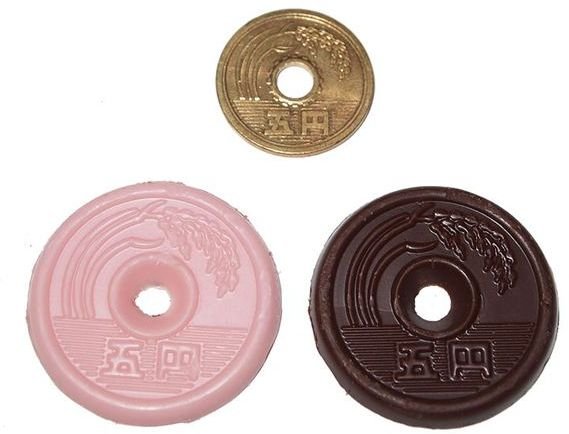 4. Be Prepared to Be Compared
Don't go to battle armed only with information that your prospect already knows. He's meeting with you because he wants to have something solid to go by before deciding on a product. In such a case, your would-be customer will make comparisons about the features, the add-ons, the upgrades, the price and the after-sales service. Make sure you have brought something along to use as a demo aside from the brochures.
However, you should be savvy enough to know if the prospect is bluffing in order to get a cheaper deal. Nonetheless, the basic rule in selling is to have a USP, which stands for "unique selling proposition." Know what makes your product sell, which satisfied customers have professed as your product advantage. You need to have a competitive edge, and that's one of the things that the prospect wants to know.
"It's a back-massager but it's a foldable chair which comes in a stylish case and can be brought anywhere in case the pain shoots up". Now, that would make a big difference. In fact, it would interest your potential customer further that it can be charged by using the car batteries.
The bottom line is to do your homework and be prepared with the comparisons, by being ready with your explanations or alternative offers.
Image Credit: Wgoen Content courtesy of GNU Free Documentation License at Wikimedia Commons
Please proceed to page 3, for more of the tips for turning warm leads into sales.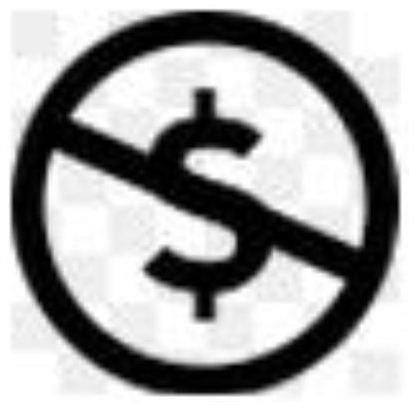 5. Anticipate Rejections - Research the Possible Objections
Be intuitive with the possible points that can make a client decide against your product; it is presumed that the interested customer has made his own research for the warm leads and has come across the negative reviews.
For complaints that are valid, learn from the tech-support department the reasons why customers are dissatisfied with a product's performance. That way, you will know if certain technical adjustments have been made to improve the product, and you can share and demonstrate this info with the prospect.
In some cases, you will learn from tech-support that the negative feedback was actually a matter of not following the instruction manual. Learn how to demonstrate it to your prospect as an offer of proof that there really is nothing wrong with the company's model.
Highlight your offer of warranty or after-sales service, or offer a free-trial or double-check on the sales discount being allowed.
Image Credit: Cc-nc courtesy of Creative Commons Attribution 2.0 Generic at Wikimedia Commons
6. Recap or Confirm Your Understanding of the Customer's Need
Check your notes and re-state to your prospect what you have gathered from your conversation. The customer will be appreciative of the fact that you are really interested in offering an item that provides for his exact needs. It's also at this point where you can clarify certain areas that you are not sure about. Take the time to fully understand what the prospect is looking for, as this will encourage customers to open up.
7. Modify Outdated and Overused Bylines
Be intuitive by not going into overtime or using more time than what is reasonable–unless, of course, the prospect is enjoying the conversation and would like to hear more. Nevertheless, you will get to the point where you have to make a move for your sales closing techniques.
Stop using statements that have been uttered many times over by numerous sales reps, since this can clearly indicate a lack of sincerity on your part. Start dropping hints that you're intent on closing the deal before the meeting is over..
Since you'll be making a recap of what the customer wants, use it as an opening for your sales closing technique:
"Since you get to have those sudden burst of pains, you might decide on choosing the foldable massage chair model that comes with a stylish case–would you prefer the leatherette or the canvas?"
"But then, it would also be nice to come home and just plop into a massage chair to really get you relaxed and loosened up."
" Perhaps the foldable model could stay in your office, and you can have the big plushy chair waiting at home."
" I think your wife would agree that the cream-colored upholstery would look elegant and inviting in any room, although black blends well, too, if you intend to have it in your home office."
8. If You Couldn't Close It Yet, Don't Put a Lid on It
Turning warm leads into sales doesn't always happen in one sitting, but you can never know unless you try. If your prospect is still undecided and unable to make up his mind just yet, don't end the meeting without setting up another appointment for your next call.
"Tell you what, how about if I show up at your house this coming Saturday and bring a demo chair? I'll see if I can bring a sample of the cream-colored upholstery. Wait till you get the actual feel of the built-in heat pads and I can show you and your wife how to control the thermostat at the right level."
"We rarely have a demo-chair for the cream version because they're often in use but I'll be bringing my own chair if necessary."
"What would be the best time to show-up at your doorstep during a Saturday?"
The idea is not to leave the prospect without getting a lead on the most appropriate time and place for you to make your next call.
Please proceed to page 4, where you can read the 9th and 10th tips on turning warm leads into sales.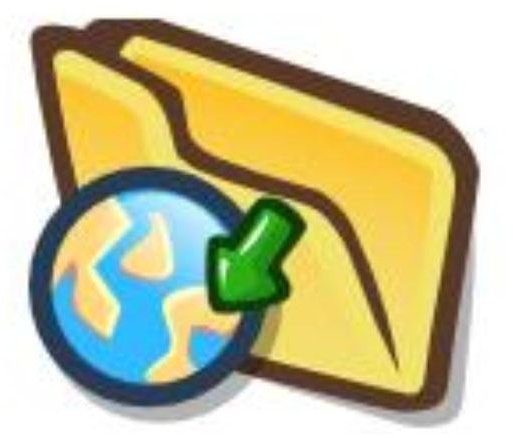 9. Make it a Point to Touch Base after Closing a Sale
Know that making a sale is not just a one-time affair with the customers with whom you've made a successful sales transaction. They have officially become your warm-lead pipelines, because any customer who makes a successful purchase should be proud to show off his new acquisition to family and friends. This could spell more referrals for you.
Touch base not just because you have another product to offer but because you would like to ask after their health or the outcome of the purpose why they made the purchase. If it was bought as a gift for a special person, be interested on knowing how the receiver reacted to it. Don't just send newsletters or brochures to customers; include some personal correspondence as well.
Keep them up to date with any information that is most relevant to your customer, his business and his interests; it will be positively received.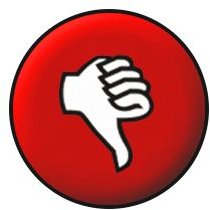 10. Learn To Accept Rejection - Don't Turn Your Warm Lead into a Cold Prospect
Rejections happen, and they happen for different reasons. There are sales people who won't accept "no" for an answer. They relentlessly pursue a warm lead even if the prospect has made it clear that he can't afford the product just yet; or he simply prefers the other brand. In most cases, these customers turn cold and will not even consider answering the calls.
Touching base or keeping in touch is okay for as long as there is a good reason to do so, other than trying to make a sale that has no value to the customer. If your prospect said no because he can't afford the price at the time you made your call, he or she could still be considered a warm lead if the company later offers the same product at a discount, or with a promotional offer.
But if the prospect has decided to purchase the competitor's product, learn to accept the rejection gracefully. Don't take it personally but instead ask your prospect for referrals so you can have more resources for warm leads.
Image Credit: Circle-Thumb-Down by Erin Silversmith for Wikimedia Commons
Summary
The process of turning warm leads into sales is supposedly easier than hitting on cold leads. However, the challenge you face as a sales person is much greater, because it's possible that your competitors are also doing everything they can to clinch the sale. Make a difference by avoiding outmoded or traditional sales techniques; instead, start assuming the role of an expert adviser or consultant — then consider the ten tips we enumerated in this article.
Reference:
By Hayden, C. J. 2007 — "Get clients now!: a 28-day marketing program for professionals, consultants and coaches" lifted from https://books.google.com.ph/books?id=vdY6NGjCdhIC&pg=PA143&lpg=PA143&dq=how+to+recognize+a+warm+lead&source=bl&ots=i2HuprOlWI&sig=a16J6_J4kawFh9jPQrYSfMSi-vo&hl=en&ei=5sS4TYSyHYPIuAO0pLCiAw&sa=X&oi=book_result&ct=result&resnum=7&ved=0CEYQ6AEwBg#v=onepage&q&f=false