Plan Your Event Online: Top 5 Event Planning Tools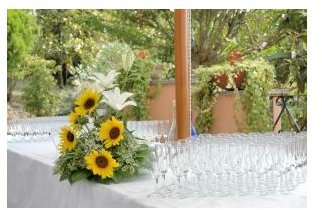 Resources for Planning Successful Events
1. Corbinball.com
If you need information about meeting planning, trade shows and event technology, then Corbinball is a great site to visit. The site was developed by Corbin Ball, an international speaker, consultant and writer who owns Corbin Ball Associates. On Corbinball under Corbin's Meeting Technology Software Tools, there is list of spreadsheets and software for business professionals organizing events. For example, this site provides a spreadsheet that will calculate daily and overall catering costs. Business professionals can utilize spreadsheets to help them keep track of how many guests are registering at a hotel or calculating the amount of hours a temp employee might work during an event. All of the tools on this site are complimentary and can be customized for your own events making it a great event planning tool.
2. Eventbrite.com
Eventbrite provides custom online event registration pages. Event organizers can track attendees using a combination of charts and graphs and collect money through PayPal or Google Checkout. To get started, event organizers must create an event page. At this time, you will list the date
, time, and location for your event. If your event has a fee, you will be asked to include this information on your event page. When an attendee comes to your page and buys a ticket to your event, Eventbrite will charge you 2.5 percent of the ticket value and $0.99 cents per ticket. If your attendees pay through a credit card, there is a 3 percent processing transaction fee. Through PayPal or Google Checkout, there is a $0.30 cent and a 2.9 percent transaction fee. Eventbrite makes it easy for event organizers to promote upcoming events through social media and send personal e-vites to your customers.
3. CharityHappenings.org
If you are having a fundraiser, gala or charity benefit, then CharityHappenings is a great site for organizing your event. Along with publicizing your event on their website, CharityHappenings provides a free ticketing tool for nonprofits, associations, schools and fundraisers. Event organizers can create their own customize event page and keep track of how many tickets are sold for an event. There is a $0.99 cents and 3 percent fee per ticket sold. After setting up your event page, your event will be publicized on CharityHappenings' homepage and at the top of event listings appearing on their site. Although this website is geared toward nonprofits, event organizers from all types of companies can use their online ticketing software. CharityHappenings requires that a percentage of ticket proceeds are donated to a nonprofit organization. This site also provides tips for having a great event including how to choose the right hors d'oeuvres for a cocktail party and raising funds for your event.
4. RegOnline.com
RegOnline is a one-stop event registration and management program. Through this site, event organizers can plan events regardless of the size including viewing specific demographic reports about your attendees, finding the best prices for hotels, creating badges and signage and arranging travel. RegOnline offers a free 30-day trial. Other fees include a $3.95 charge for each person who registers for your event and 4.95 percent for all credit card transactions. If you are interested in customizing a registration form or maintaining your membership, there are additional fees. If you are having a business conference or large event, this site will definitely be beneficial to you.
5. Amiando.com
This site provides event organizers with assistance for small event planning tasks including website promotion, attendee registration and ticketing. Amiando connects attendees together by providing a discussion board so everyone can meet online before your event. Event organizers can promote their event on various online portals and calendars. Although Amiando is free for all free events, there is a $0.99 cent and 5.9 percent fee for all tickets sold for events charging a fee. This site also provides tips for planning a variety of events including business conferences, concerts, and parties.
These five event planning tools offer free trials and sample documents so you can find the right tool for your event and business. It is important to research the information to find which tool can truly benefit your business and help you have a great event.
References:
Lemaire, Cindy and Foster-Walker, Mardi. Start & Run an Event Planning Business. Self Counsel Press, 2004.
Image Credit: https://www.sxc.hu/Striker