Top 3 Proven Internet Business Models That Work
Building the Right Online Business
"If you build it, they will come." This quote from the fantasy movie Field of Dreams, actually pertains a lot to building strong Internet business models. Recently, AOL purchased the Huffington Post for an estimated $315 million, reports Robert X. Cringely. While some like Cringely question the viability of the purchase price, AOL is banking on Arianna Huffington's brand and ad revenue. The Huffington Post brings in an astronomical $2.3 million per month (yes, that's monthly) in ad revenue, making it a blogging superpower, reports Incomediary.com. If you build the right business that appeals to enough browsers, not only will they come, they'll bring lots of revenue with them.
Successul Internet Businesses
Even if you're not reaching for the phenomenal heights the Huffington Post has achieved–Airiana Huffington started the blog with $1.5 million in start-up capital, you can still build a highly successful and rewarding online business. Successful ones simply take tenacity, persistence and on-going marketing and promotion. Following examples of other successful Internet businesses also helps.
Model One: Retail Sales
According to Forrester Research, e-commerce beat out brick and mortar retailers in 2009 with $155 billion in sales. They estimate online retail sales will grow to $250 billion by year 2014.
The Zappos shoe store sells shoes exclusively to online customers. This small business has built a successful retail e-commerce site based on giving consumers excellent customer service. They stock more than three million shoes, handbags, accessories and clothes. Zappos focuses on making their site easy to navigate by utilizing tabs to narrow down searches. They advertise online as well as on traditional media such as radio and television.
Model Two: B2B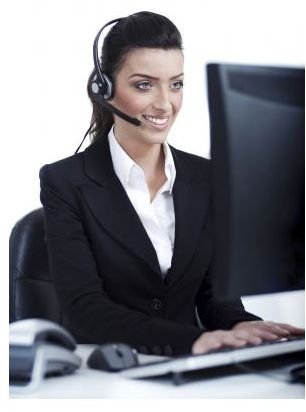 Successful B2B, business to business Internet models are possible online. Luis Garicono, assistant professor of economics states that for B2B models to be successful on the Internet, merchants must focus on reducing transaction costs such as factoring in the cost of mailing expensive catalogs to businesses in their pricing.
A mystery shopping study shows that B2B websites meet their customers' needs, reports Bill Siwicki, Senior Editor of Mobile Commerce. B2B e-commerce sites that focus on business customers who are time-pressed and juggling many tasks excel at creating streamlined, easy order e-commerce experiences for their customers.
Veer sells affordable images and fonts to businesses that need to create graphics, advertising and marketing materials. Their website won the Best B2B Website Award for 2003. They have a total of six easy-to-read tabs that categorize their merchandise. Their site contains easy-to-read fonts and stays incredibly uncluttered page after page.
Model Three: Information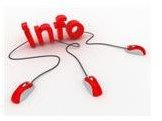 Content is King on the Internet. Even photo-driven websites need copy to tell viewers who created the site, the intent of the site and how to get more information. Nearly every website needs written detail to:
Describe a graphic or image
Designate a product number for ordering purposes
Tell consumers about the site
Explain what viewers should do on the site
But another way websites use content is by sharing how-to information or daily news with clients. The Huffington Post prints daily news on their phenomenally successful blog. Another successful information-driven model is Bright Hub. Over 11.2 million viewers read the how-to information provided on Bright Hub, estimates Quantcast. The informational model is easy to duplicate on a smaller scale because of its low start-up costs. High-ranking content sites pay nominal fees or no fees to writers to create content but reap thousands of dollars monthly in ad revenue. One of the most efficient ways to learn about creating a niche content-driven site is to work for several content blogs or magazines to learn how to format news or how-to articles that benefit readers.
Building a profitable Internet business is easy to do when you learn from those who've already blazed the trail. You can start small and build a profitable, rewarding and informative online business with some effort on your part.
References
_Infoworld, AOL Buys Huffington Post, Robert X. Cringely, February 7, 2011, https://www.infoworld.com/t/mampa/aol-buys-huffington-post-kills-quality-content-we-know-it-685#talkback_
_Info Diary, Top Earning Blogs, Michael Dunlop, https://www.incomediary.com/top-earning-blogs/_
_Tech Crunch, Forrester Forecast, Erick Schonfeld, March 8, 2010, https://techcrunch.com/2010/03/08/forrester-forecast-online-retail-sales-will-grow-to-250-billion-by-2014/_
_Capital Ideas, Beyond the Hype, Luis Caricano, https://www.chicagobooth.edu/capideas/win01/b2b.html_
_Internet Retailer, Business to Business Web Merchants Excel, June 29, 2010, https://www.internetretailer.com/2010/06/29/business-business-web-merchants-excel_
_Quantcast, https://www.quantcast.com/brighthub.com_
Jzcreationsz, Free Digital Photos
Photostock, Free Digital Photos
Danilo Rizzuti, Free Digital Photos