Need Legal Requirements for a Home Run Business? Find Them Here!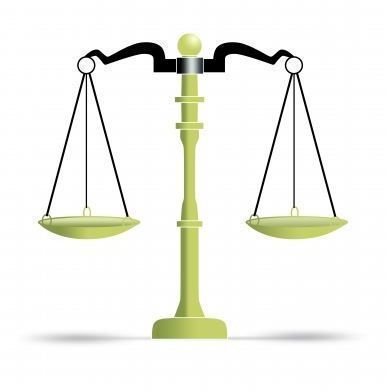 Home Businesses and Legal Requirements
While it may be exciting to think about running a home-based business, there are generally some legal requirements that must be met. While some business ventures you decide to run from home may not have specific legal requirements, there are others that have heavy legal requirements. Here are some requirements to keep in mind:
Zoning requirements - Many municipalities have restrictions about home-based business ventures. In some cases, these are easily overcome by contacting your town clerk or other official to find out the specifics. For example, a home based day care business may require specific licensing due to traffic concerns. Most states also require that a day care business go through stringent licensing processes.
Permit requirements - Home run business ventures that involve repairs may also require permitting. Good examples of this are computer repair businesses, auto repair businesses or other business equipment repair. One of the primary reasons these permits are typically required is due to hazardous waste disposal. Contacting the specific town or state official that deals with these types of businesses may be required.
Registration requirements - Depending on where you live, your town, city or state may require your business be registered. Typically, a DBA (Doing Business As) registration is sufficient to meet these requirements. In most cases, the town or city will handle these types of registrations and allow the registrant to select their name, include their work address and a mailing address. These registrations are typically very inexpensive, less than $25 and are valid for extended periods of time (five years or more).
Insurance requirements - Some home business ventures may be required to carry insurance. The best way to determine if your business is required to have insurance is to contact your local Small Business Administration or local Chamber of Commerce for additional information.
Not All at Home Business Ventures Are Equal
While you may think because you have prepared to work at home with the right home office desk, and you have set up an ideal work schedule, not understanding the legal requirements for a home run business can have repercussions down the road. Those who are starting a freelance writing business, website creation business or a social networking business will have fewer requirements than many others.
For those who are considering a home-based business that involves shipping, meeting clients at their home or any type of business where there are other people on the premises on a regular basis, the legal requirements can have a serious impact. It is crucial for entrepreneurs to be familiar with the laws surrounding home based businesses. They can often make the difference between success and failure.
Generally speaking, new home business owners can obtain much of the advice that they may need by contacting the Small Business Administration. Some business owners may even elect to reach out to competitors who have a business in the same town, county or state to learn about any special requirements that may need to be met. This can be a great way to make sure you avoid the pitfalls of home based businesses.
Before Getting Started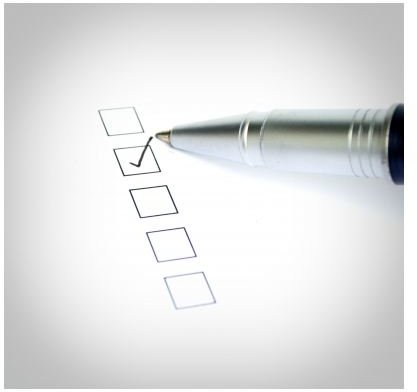 Before you start your home based business, there are some things you will want to do long before you begin reviewing the legalities. These items can help you determine if working from home is right for you. Remember, understanding the legal requirements for home run business is important, but even if you follow them to the letter of the law, you will face problems if you do not understand all of the needs of your home business. Here are some questions that you will need to answer before you begin pursuing the legal requirements.
Do my clients need to be at my home? If you are anticipating meeting clients at your home, traffic considerations must be made. If you have a steady stream of clients in and out of your home then chances are the town or city may have ordinances that must be taken into consideration. If the client visits are sporadic, this may not be an issue.
Will I have employees in my home? Entrepreneurs who have employees may not qualify for a home business license in their town or city. If it is only one employee, this may not be a problem but it is a good idea to find out beforehand.
Will I be storing equipment or chemicals? Home based business ventures that involve auto repair or other types of work that have hazardous waste may require special permits. They may also be prohibited by zoning.
Does my state require business registration? Even if your town or municipality does not require you register your business, there may be requirements on the state level. It is a good idea to review requirements on the website for the Secretary of State to see if your business falls into any category that has registration requirements.
These are just a few of the questions that you might need to address before starting your home based business. Day care, home health care businesses and other ventures may require that you have specific licensing or other permits as well as home visits by state social service agencies.
Resources For Start Up Home Business Ventures
There are numerous resources that can be used for home business owners. Once you have a clear understanding of the legal requirements for home run business ventures, it is a good idea to use some of them. Tools that can make a home business more successful are widely available for little or no cost. Examples include using free office software, Skype for communications instead of a commercial phone line and productivity tools. Starting a home business no longer means investing hundreds of dollars in equipment, phones and software. Today, there are many options for starting a home business without a lot of money up front.
Here are some of the resources that are available to offer advice for those who are starting a home-run business:
Small Business Administration - The SBA has an extensive home based business section online that includes publications, information and provides home based business owners with additional resources such as finding financing, understanding legal requirements and more.
SCORE - This group is primarily comprised of retired business owners. They have numerous helpful tips for business owners regardless of the size of your business. They also provide ongoing support through a mentoring program.
Chamber of Commerce - Contacting your local Chamber of Commerce can help you network with other business owners to promote your business and to network with other business owners. They also provide insurance options and some will even help you set up local meeting space for clients.
Resources
Resources:
Small Business Administration - Home Based Business
Score - Business Toolbox
US Chamber of Commerce - Small Business Nation
Sources:
Small Business Administration Business Law and Regulations https://www.sba.gov/category/navigation-structure/starting-managing-business/starting-business/business-law-regulations
Nolo Law for All Home Businesses and Zoning https://www.nolo.com/legal-encyclopedia/home-businesses-zoning-30080.html
Author's experience as a Small Business Owner for more than 5 years
Image Credits: