New Hot Topics in Business Law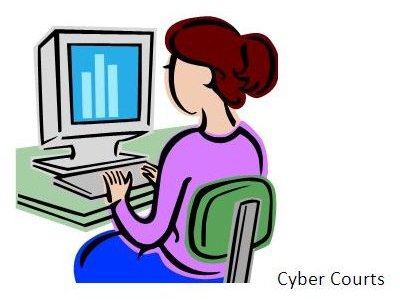 Business Law Defined
Laws that pertain to businesses can mean anything from employee or customer lawsuits to ensuring you follow the right IRS tax laws to offering up 1099s to contract employees. Companies must abide by laws from OSHA, and other government agencies when it comes to safety and compliance to avoid mega fines.
In a bad economy more businesses are facing closures and even bankruptcy. Here, we'll look at some hot topics in business law.
Cyber Court
Many states like Arizona and New York are offering up a time-saver twist on business lawsuits—employee or otherwise. With the invention of e-courts, everything is filed online and online decisions are being handed down. While you still may need an attorney, these lower cost e-courts could save money in some areas such as employment and unemployment law, such as appealing claims.
Business Closure?
The economy is tough and competitive and that means in the days of a faltering economy, many businesses are forced to close their doors and file for bankruptcy. Some are able to simply close, settle debts and walk away where others must look at alternatives like Chapter 11 restructuring. If restructuring doesn't work and you signed personal guarantees on loans or leases, be prepared for lenders to come after you personally. Many small business owners are finding the only way to protect their assets once personal guarantees are signed is to file personal bankruptcy—never a good thing; or at least an undesirable choice.
Depending on state laws, certain entities such as LLCs, S-Corporations and even C-Corporations have specific laws on closing down a business. Your best bet is to start with the Internal Revenue Service and then contact state regulatory commissions on what's required. Your state many not allow the closure of your business unless you receive a sales tax clearance from the revenue department.
Employee and Vendor Laws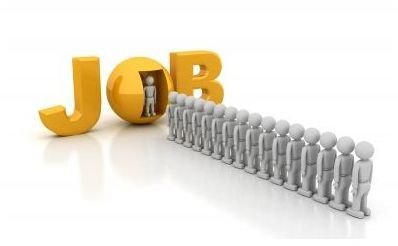 Not much has changed in employee law, other than some states frowning upon non-compete agreements. In Arizona and California, these non-compete contracts are looked at by judges on a case-by-case basis meaning your non-compete agreement could be overturned.
If you run credit or background checks on perspective employees, you should make sure you understand what you can and can't obtain or reveal about such checks.
Don't rely only on what you think the Federal minimum wage laws are—you need to know what individual states are doing about this law. Many states (and even towns) have their own minimum wage laws. The U.S. Department of Labor offers up a useful state-by-state map on minimum wage laws.
You may be sending out 1099s to contract laborers who earn $600 or more in one year, but that's also going to change starting in 2012. Businesses that spend $600 with one vendor (for any reason) will now be required to send out 1099s to those vendors. According to CNN Money, this new business law hot topic is hidden inside the new healthcare law with hopes of earning more money at the government level to fund healthcare.
Health Care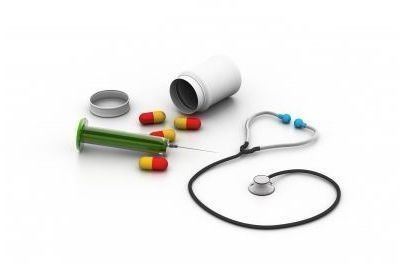 The U.S. Government website on healthcare reform (link below) offers up a timeline on the new healthcare law passed in March of 2010. Because the healthcare law itself is intensely long, ask your accountant or CPA if you'll be eligible for any tax credits in 2011 along with other ways you must abide by the new healthcare law—if it doesn't get overturned by the ever-present Tea Party.
Business Scams
It's not just the customer that has to worry about scams—businesses need to do the same. The webiste, Crimes of Persuasion (link below) offers up some hot topics in business law including scams perpetrated against business owners such as coupon books that offer nothing, vacations, non-profit scams and more. Protect your business from these scams by knowing what they are.
The World Wide Web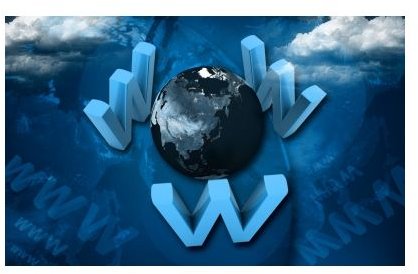 Hackers are after your customer data base! While this isn't all that new, it's something some small business owners are often not prepared for. A restaurant in a small town in New Mexico had their computer hacked and the thieves got hold of customer credit card numbers—so these hackers can hit any size business. This especially includes those types of businesses who sell products online–even home businesses.
Learn some basic Internet and network security here on Bright Hub to protect your customer and your company's private information.
Red Flag Laws
For those of you who live in windy states, this doesn't mean fire danger. The Red Flag Rule pertains to businesses that lend or obtain consumer credit reports and keep them on file. If your business engages in this type of business activity, learn the Red Flag rules now—failure to implement and follow a good policy will ensure fat fines and penalties.
Learn What You Don't Know
Business owners often jump right in and never understand even one hot topic in business law. If this is you, take a trek to your local Department of Labor and find out what you need to do as far as employee posting requirements, workman's compensation laws and just about everything that has to do with hiring or firing employees legally.
If you are not collecting required sales tax from customers (and paying it) and you get caught, the fines and penalties can put you out of business.
In today's world of an iffy economy, many business experts are offering up advice on which vendors to pay and which to skip when cash flow is tight. Good advice is to always pay sales and employment (941 taxes) and overhead expenses like rent and utilities to keep your doors open. If your business is suffering, pay these things first and next, call your vendors—don't put them off—and make payment arrangements. Chances are they're doing the same thing.
References
eCourts New York - https://iapps.courts.state.ny.us/webcivil/ecourtsMain
_William Black Law Firm - https://www.billblacklaw.com/CM/Custom/Hottopicsbusinesslitigation.asp_
CNN Money - https://money.cnn.com/2010/05/05/smallbusiness/1099_health_care_tax_change/
_US Dept. of Labor - https://www.dol.gov/whd/minwage/america.htm_
_US Gov. Timeline for Healthcare Reform - https://www.healthcare.gov/law/timeline/index.html_
Crimes of Persuasion - https://www.crimes-of-persuasion.com/Crimes/Business/against_business.htm
Internal Revenue Service – https://www.irs.gov
The author has over 16 years experience as a business owner
Image Credits:
Cyber Courts - Jean Scheid
Jobs - FreeDigitalPhotos/renjith krishnan
Health Care - FreeDigitalPhotos/renjith krishnan